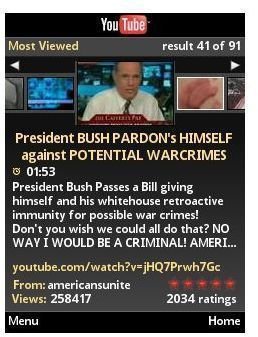 The LG Cookie is a resistive touchscreen phone that has vibration and accelerometer capabilities. It may have performance troubles in terms of speed, but it's a fully capable phone for allowing decent phone call quality, messaging and even gaming. It also supports the Java platform, which means most mobile applications out there written in Java can be run on the LG Cookie. If you're looking for some great LG Cookie apps, here are 5 of the best.
YouTube for Mobile
Everybody loves watching videos on YouTube, especially if they can do it while on the go. With this app, LG Cookie owners can have access to YouTube videos while they are mobile. It showcases lists like the recently featured videos and the most popular videos to make browsing for videos easier for the LG Cookie owner. The large screen of the LG Cookie makes watching videos a breeze and it does not cause sore eyes. Users can search the millions of videos available on YouTube, as well as watch the videos currently on their subscription list. If watching videos is not enough for you, the app also allows you to upload videos directly from your phone.
KD Player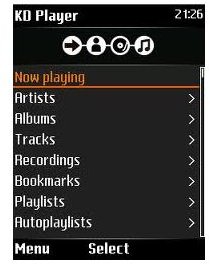 One of the most popular kinds of LG Cookie apps are multimedia player apps, and one of the most popular multimedia player apps for the LG Cookie is the KD Player. The app plays MP3 and WAV files. Aside from simple playback of audio files, this app also allows the user to shuffle their playlist, which is a nice feature to have while listening to music and walking around. It is a full featured mobile media player that even lets the user customize its look with skins. One downside for this app, though, is that the music library needs to be manually updated whenever a new audio file is added to the phone. This is not a deal breaker, however. The app is still one of the best LG Cookie apps out there.
Microsoft Word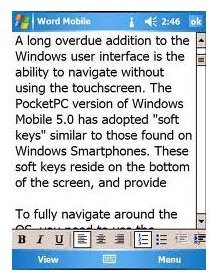 If you want to view DOC files on your LG Cookie, this app can provide the platform for you. This is a stripped down version of Microsoft Word, one of the most popular software applications in the world. It doesn't include the more advanced tools of the word processing software, but it does provide the basic features for mobile word processing.
Twitter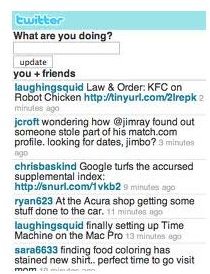 This LG Cookie mobile Twitter application allows you to access your Twitter feed, post tweets and view the public timeline via a mobile client. It's a lightweight app that is fast and intuitive. However, it may lack some of the more advanced features available on the web version of Twitter. The user interface is basically a watered down version of the web interface, which is nice because it gives you the feeling of familiarity and it doesn't require you to get used to another interface for the same service. It could definitely be improved with more features, but as long as it's fast and provides the basic tweeting capabilities, it's a must for the upwardly mobile crowd.
PDF Reader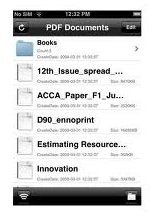 One of the most handy apps you can find is an app that lets you view PDF format files on your mobile phone. This app doesn't do much but as a PDF reader, it is definitely a must-have for people who regularly views PDF documents on their LG Cookie.