LG Rumor Review: Perfect Device for Text Addicts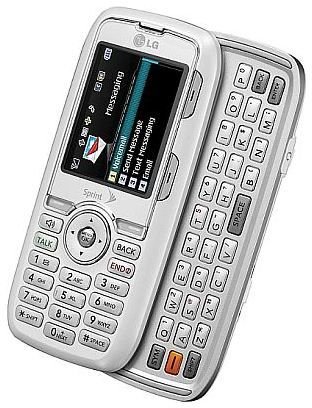 (3 out of 5)
The LG Rumor, though it looks like an ordinary cell phone, is the best non-smartphone for those who love text messaging and want the convenience of a QWERTY keyboard. The LG Rumor, a successor to the LG F9200, at first glance looks like a normal phone, but when slid out, you are taken aback to find an incorporated QWERTY keyboard that makes text messaging quick and easy for you.
The LG Rumor is an advanced phone with a variety of avant-garde features. It lets you access broadband internet service and enjoy great music with a music player. The phone also comes with a built-in 1.3MP camera & camcorder that work reasonably well. Besides that, the LG Rumor also boasts of a range of amazing features.
Sprint's answer to the text lovers, the Rumor is not only meant for texting, but it also works as the best mate for the social butterflies allowing for quick access to the SNS sites like Facebook within just a few clicks. So, with an integrated AOL Instant Messaging client and direct access to the networking sites, the LG Rumor is squarely aimed at the teenage crowd.
Would that the phone had a better screen resolution, and EV-DO for faster web-surfing, then it would be able to compete with a number of QWERTY keypad smartphones in the market today, but still if you're a heavy text addict, it may still be the best phone for you.
(3 out of 5)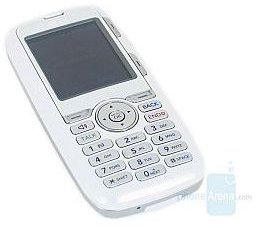 The LG rumor is a gorgeous candy-bar (no surprises there) with a full-fledged QWERTY keyboard tucked neatly inside the phone that slides out. Sure, the phone is a bit on the hefty side, weighing just about 4.1 ounces and measuring 4.3 inches by 2 inches by 0.7 inches. However, this accentuates the solid feel that the handset exudes, not like the cheap plastic-feel of some other phones. The design itself wins brownie points for sheer functionality and sense that extends all the way to the QWERTY keyboard.
The keys are well spaced-out and LG uses the tried-and-tested bump keys that respond well to thumb pressure. A number/key puncher's delight, the screen of the LG Rumor is a generously large 2 inch glass curve, although with some disappointing stats. The native resolution is a measly 176 x 220 pixel, resulting in blurry colors and a general washed out look. The phone presents its volume keys at the side, almost like an afterthought, but it works well. The camera is tucked in at the back, nestling by the external speaker, which might make sense, but attracts dust like a magnet. Overall, a solidly workable design sans panache, the LG Rumor is a spacey, industrial bubble. For now, the Rumor only comes in the plain vanilla variant.
User Interface (3 out of 5)
Though the Rumor is not a smartphone, its interface doesn't seem to suffer all that much. It harnesses common logic, and presents only the menu and option icons that most users need. If some icon is left missing, chances are that you would not have needed it anyway. The display itself is pleasantly clutter-free, along with responsive navigation and menu-access. Icon freeze was not experienced after multiple uses, leading to the general conclusion that the interface is fairly stable. Nothing fancy, but again, a solid performer considering its price and utility.
Features (3 out of 5)
The LG Rumor can also be dubbed an MP3 phone, and with an expandable microSD slot that supports memory cards of up to 4GB, the phone is an astonishing substitute for your iPod. Sound quality is crisp enough, although no user-defined equalizer is given. It also boasts of a 1.3MP camera that offers support for multiple resolutions, and the picture quality is surprisingly clear for a phone of this price. The phone also doesn't support 3G, which might be a put-off, but Bluetooth 2.0 is quite a handy add-on. It is also extremely well-configured for IMAP/POP3/SMTP email ports.
Performance (3 out of 5)
As the phone's primary objective is to help number punchers, the LG Rumor does a decent job. The rest of the add-on features pass muster, making it a cool enough handset to possess. The reception is pretty clear, even in a densely-populated areas, and Java-based apps run smoothly as well. No real complaints in this department for the LG Rumor, really.
Besides, there were also no problems faced while testing its voice quality, it excelled here as a standard mobile phone. The phone also comes packed with a rated battery life of 4.5 hours of talktime, and a tested talktime of around 3hrs, 45 minutes.
Pros and Cons (3 out of 5)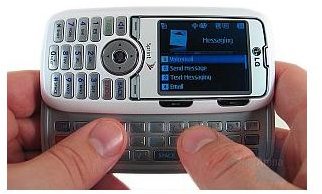 The good: The LG Rumor is beautifully designed, and is integrated with a hidden QWERTY keyboard for trouble-free text messaging. It sports a 1.3MP camera, Bluetooth, an MP3 player, and more. Besides being squarely aimed at the teenage crowd, it allows also easy and quick access to social networking sites like Facebook, and offers support for Sprint Navigation.
The bad: The rumor doesn't come with EV-DO, and web-surfing remains quite slow. Its screen doesn't have good resolution, and the camera doesn't have any flash.
The bottom line: Although the LG Rumor does not work as fast as we expect, it is even then a superb messaging multi-media phone for all those who do not require much speed
Verdict (3 out of 5)
With sensible ergonomics, a solidly-reassuring sliding design, elegant and sleek looks, the Rumor could well be the BlackBerry-killer among the youth and the hip. The cell phone is a solid starter at the price bracket of $50 to $100, and might throw some serious challenge to its rivals. Although some glaring features like 3G connectivity, better resolutions and more internal memory (capped at 16 MB) is missing, the phone more than makes up for them with its peppy design and fun interface. Sprint has a winner here!