Best 5 New LG Mobile Phones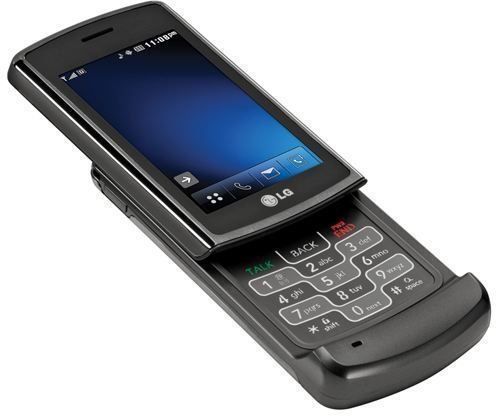 LG is one of the most revered names in consumer electronics, and every month, consumers are always on the lookout for new LG mobile phones. In 2010, LG is coming out with a refreshed list of new mobile phones. Here are the top five new LG mobile phones to come out this year.
The LG Ally is released with Verizon and is powered by the Android operating system. It comes with a glass touchscreen, a keyboard that fully slides out, and a nice 3.2 megapixel camera. Connectivity options include Bluetooth and Wi-Fi. The LG Ally comes with five customizable menu screens. Users will find switching from one application to another such as web browsing, emailing, and texting, easy with this mobile handset. The phone comes with quick access to social networking websites Twitter and Facebook, enabling users to conveniently post their status and check on updates from their friends.
LG Fathom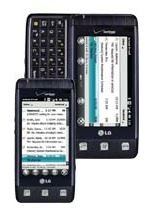 This CDMA and GSM handset comes with global roaming functions, providing its users with the ability to make voice calls in more than 200 countries and access data with 3G speeds in more than 100 territories. The phone uses an impressive 1Ghz processor and is equipped with Windows Mobile 6.5 OS, allowing it to view and edit Microsoft Office files, compose email messages and chat on various instant messaging platforms like Yahoo Messenger, Windows Live, and AOL. The Fathom comes with a big 3.2 inch full touchscreen display, with a QWERTY keyboard that slides out and an autofocus, 3.2 megapixel camera.
LG Remarq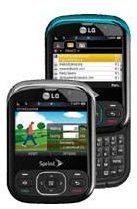 LG ups the ante in environmentally friendly devices with this green phone partially made from recycled materials. It is even possible to recycle up to 87 percent. It comes with an integrated Eco calculator able to compute savings in C02 consumption whenever users go for green options like walking or using a bike. It also has a full QWERTY keyboard that fully slides out, a camera with 1.3 megapixels, stereo Bluetooth and MP3 player with support for a micro SD card.
LG Sentio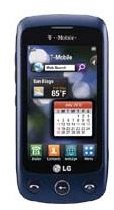 The LG Sentio comes with a touchscreen sized 3 inches and a virtual keyboard. One of its key features is the Social Buzz, a tool that enables users to quickly access popular social networking portals such as Twitter and Facebook and integrating the websites with email and multimedia messaging. The phone also allows customization of its main screen with widgets that result in easier access to popular applications such as MP3 player, 3G connectivity, and its 3 megapixel camera.
LG Accolade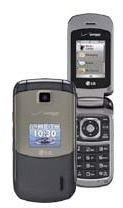 The LG Accolade is an affordably priced handset that comes with modest features. This user-friendly handset comes in a slim and compact design that allows it to be stored in pockets or handbags. The phone has an easy to use keypad, voice dialing, and Bluetooth connectivity. It comes with 1.3 megapixel built-in camera and it has a one touch short-cut in shifting to speaker mode. Pre-installed apps include Bing search engine for internet browsing and the VZ navigator for GPS function. This is an entry-level phone that is recommended for those in need of a simple phone for basic communication requirements.