LG Cookie: An Impressive, Affordable Touch Screen Phone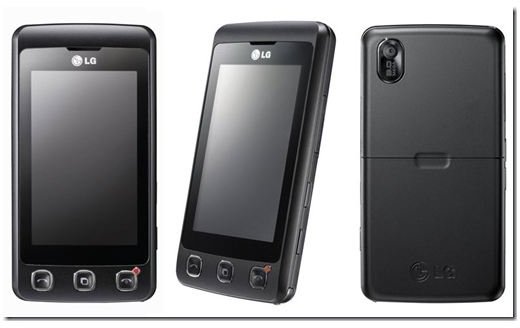 LG Cookie
The LG Cookie is a cheaply priced touchscreen phone that comes with a good array of tools and apps. Users who want to experience having a touchscreen phone but do not have enough money for a top end example should seriously consider getting this unit.
Design (4 out of 5)
The LG Cookie has an attractive, svelte design. It comes with a slim width, black case and a large touchscreen with a 3 megapixel camera discreetly located at its rear end. The main screen has dimensions of 39 x 65 mm, and is capable of displaying images at a resolution of 240 x 400 pixels. With a candy bar design, the phone has a size of 5.6 cm in length, 10.7 cm in width and 1.2 cm in depth.
The touchscreen, while not made of glass, utilized resistive technology, so users have to apply more pressure for the phone to acknowledge the function being inputted. However the screen is responsive enough for texting and dialing.
There are three buttons located on front of the phone - a key for send, end call and shortcut giving users access to their favorite applications. On the upper part of the end key is a small and orange colored LED, while a stylus is tucked inside the bottom right panel of the device.
User Interface (4 out of 5)
The homescreen features several widgets designed to make frequently used apps more accessible to users. There are widgets for clock, calendar and shortcut to the media and pictures folders. The widgets can be moved using the finger, dragging them to a location on the phone where they are most appropriate.
Aside from the widgets, users can also flick the homescreen and get instant access to a home page storing display contacts to quickly call them. The useful and innovative concept makes calling using the touchscreen even more convenient.
The LG Cookie's home menu displays a series of icons that can be tapped for instant access. While a cool concept, many critics have found the scrolling too stiff and it can result in accessing the wrong apps, especially for those who have not gotten used to the phone.
Features (4 out of 5)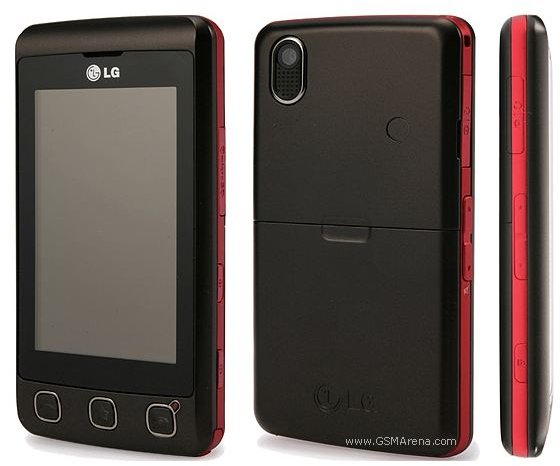 The LG Cookie lacks major connectivity features like Wi-Fi, 3G and GPS, but for the most part, it has what a lower-priced touchscreen mobile handset should have.
In terms of texting, the LG Cookie comes with several options such as a keypad layout with predictive text, a full virtual QWERTY keyboard as well as handwriting recognition which, however, pales in comparison with other handsets in terms of performance.
There is a 3 megapixel camera that records video and captures shots even in daylight for uploading to Facebook and other social networking websites. The camera, however, is not capable of shooting slow-motion video clips unlike the more advanced LG Viewty.
The LG Cookie's photo viewer is considered as one of its best features, using the motion sensor to ensure pictures are in the most appropriate orientation, while letting users flick through the images by brushing their fingers across the display. While there is no pinch-to-zoom tool, the photo viewer allows editing of pictures by adding some text and effects.
The phone can also handle email accounts such as Gmail and supports viewing of Microsoft Office files and Acrobat PDF, although these documents cannot be edited.
The LG Cookie also comes with a web browser although this has been the subject of negative reviews given its inability to render web pages properly, acting more like a WAP browser.
Performance (4 out of 5)
The LG Cookie allows clear and audible audio during calls which is distinctively better than most touchscreen mobile phones in this price bracket. The loudspeaker, however, does not exactly provide the best audio quality especially when the volume is turned to high. The music player has a satisfactory audio quality.
The LG Cookie scores well in terms of battery life as it can last up to 2 days without charging. This is due to the lack of battery draining features on the phone which makes it ideal for bringing along on long trips.
Verdict (4 out of 5)
The LG Cookie has its positives and negatives, and for the most part, the former outweighs the latter. Its affordability is a major strength, as few mobile handsets of its kind can match up with its cheap price. The features are also good enough for those who need a tool for texting, calling, video and photo capturing, and web browsing. The phone is also slim enough to be slipped into a pocket. However, there are also significant flaws like the poor web browser.
Overall, the LG Cookie is a well-designed and low-priced handset that delivers. Although this handset is definitely not an iPhone killer, those who would love to have a touchscreen phone without shelling out a lot of money should seriously consider it as an option.