Taking a Closer Look at LG Banter Mobile Phone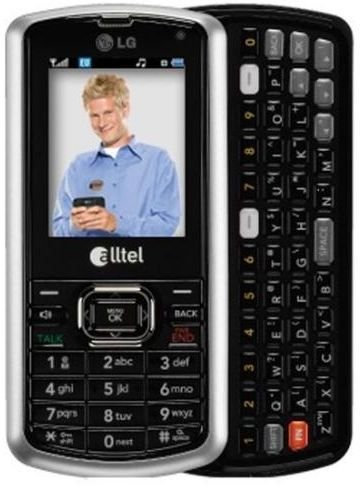 The LG Banter is a cheap but practical mobile handset that comes with a good number of call, text and multimedia features. Those who can't afford expensive mobile devices with rich functions can get a good alternative with this model.
(4 out of 5)
The phone is slim enough with dimensions of 11.2 cm in length, 5.3 cm in width and 1.7 cm in depth. It weighs 125 grams and it can be easily slipped into a pocket. The phone slides open to reveal its physical full QWERTY keyboard.
The LG Banter has a TFT screen with a maximum resolution of 240 x 320 pixels. The screen has a size of 2 inches and supports 65,000 colors. It comes with replaceable face plates in blue, grey, and purple. The fully customizable face plates allow users to change the look of their phones according to their lifestyles and preferences.
There are, however, some noticeable disappointments with this phone. For instance, while there are three face plates that can be interchanged, the plates fall off rather easily. Users should not be surprised if a face plate will no longer attach after a couple of months use. Likewise, the lack of themes can turn off users who want their phones to be fully customizable.
For its design, a good score is given to the LG Banter mobile phone.
User Interface (3 out of 5)
The full sliding QWERTY keyboard allows users to type in messages quickly and more accurately. The keypads on the QWERTY keyboard are big enough for the typing of messages, so this should not be a problem for those who have large fingers. The QWERTY keyboard also enables chat-style messaging which is a familiar way of inputting messages especially for younger users. The keypads have a nice feel to them, so typing of text messages should be a breeze. The letters are also adequately spaced from each other, making it even more comfortable to input messages.
However, noticeably absent in the QWERTY keyboard is a key for apostrophe, and users have to go to the symbols menu in order to key in an apostrophe to the text they are inputting.
Features (3 out of 5)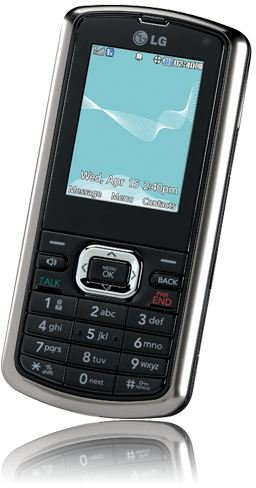 The phone comes with a modest number of text, call and multimedia messaging functions that should be enough for those who aren't picky with their handsets. For instance, there is a basic 1.3 megapixel camera that can be relied upon to take standard images. The features are quite modest, however, such as digital zoom, night mode, multi-shot and white balance. Users can also add some simple effects on their photos, and use the self-timer so they can take pictures of themselves with their loved ones. The lack of a video recording feature may turn off many, but that's asking for too much since this is a low priced handset, after all.
Basic features include a phone book that can store up to a thousand names. The phonebook can also customize entries and assign ringtones to each entry. You can also assign a picture for every contact, and the phonebook has enough memory to store multiple numbers for every contact as well as assign caller groups.
In terms of organisation tools, the phone has basic features such as a calendar, alarm, a to-do list or tasks list, and a tip calculator. When making phone calls, LG Banter users can use the speaker phone or voice activated dialing.
The LG Banter has a built-in media player that is capable of playing MP3 files, the downer is its inabilty to recognize other music formats such as WMA. The phone also lacks FM radio reception that could have added another music and entertainment option for users. However, the media player is quite reliable and gives good audio quality.
The phone has an internal memory of 38 MB. Expansion of the memory is possible as the phone supports microSD and micro SDHC. With micro SD memory cards the memory can be expanded up to 16 GB. Connectivity is also no problem as it comes with Bluetooth support, so users need not send their photos to friends and family members through multimedia messaging.
Performance (3 out of 5)
The phone has an estimated talk time of over 5 hours, which is good enough compared with other similarly priced handsets. When the phone is on standby, it can last up to 10 days.
The lack of an exterior antenna has also been pointed out as a reason for the weak signal that the phone has in certain areas. This causes some cases of bad voice calls where audio volume is rather low, and ambient noise too loud.
Verdict (3 out of 5)
The LG Banter has never been promoted as having the most tools or apps, and thus, users should not expect much from this phone. The essentials are there - text messaging, multimedia messaging, camera, and connectivity features. However the lack of more advanced features makes it clearly inferior to other handsets. Overall, this phone is not bad, but it's not that good either.