Why the LG Chocolate Is One of the Best Handsets Today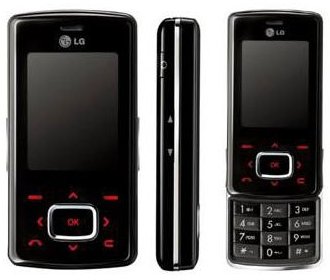 LG Chocolate
The LG Chocolate is the latest incarnation of the popular LG Chocolate series. The first model came out in 2006, and this touchscreen mobile phone has become one of the most hyped brands with its upgraded features, new design and the typical Chocolate branding.
Design (5 out of 5)
The LG Chocolate is similar to the other previous touchscreen phones LG has released such as the LG Dare and the LG Vu. The phone has a length of 4.3 inches, with a width of 2.2 inches and depth of 0.47 inches. The mobile phone comes with a rectangular frame with rounded edges. It is an eye catcher with is reflective shell, and it has four geometric shapes that are located on the back side which is covered by a soft material. There are two black plates that are changeable- one that comes with black shapes while the other one has a purple frame.
The vibrant display screen has a size of 3.0 inches and can support 262,000 colors with a resolution of 400x240 pixels. The user can also adjust backlight time as well as the charging screen, clock format, menu font style and the size of the dial font.
User Interface (4 out of 5)
The right side of the home screen features two shortcut icons which can be hidden if the user so desires. The icons are shortcuts for the trash bin and music player. When the user taps the shortcut bin, a pullout menu of media file and application shortcuts comes out which can also be dragged and dropped to the main screen. There are also shortcuts that are presented as full-on widgets such as clock, calendar and menu pad.
The touchscreen is very impressive, with its haptic vibration feedback, adjustable vibration length and intensity. The phone also comes with a touch calibration wizard that ensures accuracy, although users will have to get used to using the touchscreen first.
This handset comes with an internal accelerometer which makes the screen rotate from landscape to portrait while the phone is turned sideways. This will only work, however, in certain situations like when you are web browsing. There is also a full QWERTY keyboard that can be seen once the phone is rotated to the landscape mode for text messaging.
Features (5 out of 5)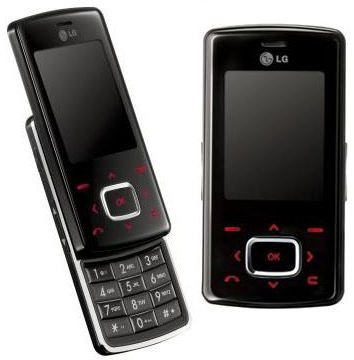 The phone is music-centric as several of its features are geared at making music playback more enjoyable for its users. The phone comes with features such as FM radio, Dolby equalizer settings, and even a drum kit.
The phone also comes with other impressive multimedia functions like a 3.2 megapixel camera. It has five resolutions, white balance presets and color effects. The user can also choose from three focusing modes as well as a self timer.
The LG Chocolate has a phone book capable of registering 1,000 contacts, and users can save other information like up to 5 contact numbers, instant messaging user name, email addresses, and street address. Other basic features include note pad, world clock, alarm clock, calendar, tip calculator, and the usual text and multimedia messaging functions.
There is also a shortcut key for frequently used social websites such as Twitter, Facebook, and MySpace. This enables the user to easily update or upload photos onto these websites. To send email or check inbox messages, LG Chocolate supports mobile email, corporate email and web email. Instant Messaging and chatting apps are also included in this device for quicker exchange of messages.
The phone boasts advanced functions like USB mass storage, Bluetooth profiling like file transfer, hands-free, A2DP, dial-up networking, and voice command dialing.
Performance (5 out of 5)
The LG Chocolate is rated highly in terms of performance particularly in voice calls. Audio quality during voice calls is impeccable, without any echo in the background. Callers can hear each other clearly and loudly using this phone.
The audio quality of the headset is also pretty impressive. Although the speakers will not replace the typical speakers of MP3 players, the sound quality is still impressive enough, with each equalizer setting clearly audible and distinct. However, to enjoy full bass setting with this phone, it is recommended that users opt for a headset.
The download speed of the EV-DO Rev is also impressive as users can download a 2MB song in as short as 40 seconds. The phone can also load a webpage in just 25 seconds and under. Streaming videos also work well, with minimal buffering. Although the quality of the streaming video is mediocre, this is actually the case in most mobile handsets.
The phone has a battery life of about 5 hours when used for calls and up to 20 days while it is on standby.
Verdict (5 out of 5)
The LG Chocolate combines excellent design with topnotch features and impressive performance. There is no doubting that this phone ranks with the best handsets with its great looks and equally impressive functions. Overall, the LG Chocolate is one of the most highly rated mobile phones on the market today.