Top 5 LG Phone Manager Software Programs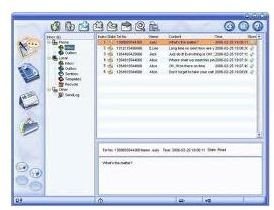 Introduction
LG phone manager software lets users sync phone data, manage multimedia files and send and receive text messages through a computer. There are those that are compatible with several kinds of cell phones while some are specifically designed for LG phones. Here are some recommended phone manager applications for LG phones.
MobTime Cell Phone Manager
This application can be used for a wide variety of cell phones, including LG phones. It can be used to sync data between your LG phone and your computer, which means backing up and restoring important data is easy and efficient. The software also provides an interface for sending and receiving text messages, which means you can engage in text chat sessions using your computer, an easier and faster way to do it instead of pushing one small button at a time on your cell phone. Management of contacts and calendar entries can also be done, as well as multimedia management. You can try it for free or you can purchase a license for $19.95. One license will let you use the software on 2 phones.
MOBILedit! Forensic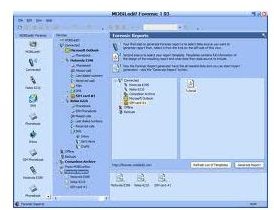 This software provides tools to analyze certain aspects of your LG phone like Bluetooth connection, IrDA connection, cable connection, phonebook, dialed numbers, received calls, missed calls, all kinds of messages, multimedia files, calendar entries, notes, phone specifications, SIM content and more. Reports are generated and they can be used for personal accounting or for legal purposes. The app is also capable of reading deleted messages on a SIM card. If you are an investigator or simply a regular person who likes to examine phone data, this is an application that will provide you with an efficient way of doing your tasks. You can purchase it for $25.
LG Phone Manager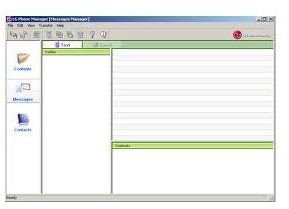 This software offers complete phone management capabilities. It has tools for managing phonebook contacts, speed dials, multimedia files and messages. Multimedia playback of files on your cell phone via your computer is also supported, as well as receiving and sending text messages from your computer. You can also create and edit avatars that you use for your contacts. In essence, This is a basic phone manager for LG phones, which means anyone who has used any kind of standard phone manager software before will have an easy time in learning and using this app. You can download it for free.
Microsoft Phone Data Manager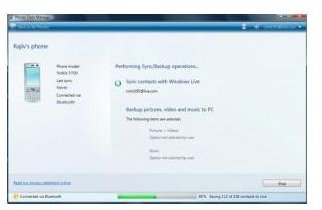 This is designed to allow users an easy and fast way of syncing data between your cell phone and your computer. If all you need to do is back up your phone data without getting your hands dirty in manually managing it, this is your best choice for data management. If you have a Windows Live account, you can also sync your phone contacts with your Windows Live contacts, which are stored in the cloud, giving you the ability to access it from anywhere and at any time. This software is free.
LG PC Suite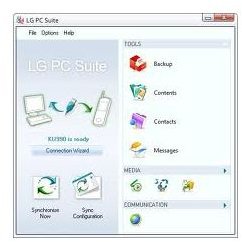 If you are not comfortable using third party LG phone manager software with your LG phone, you can use this application. It was developed by LG itself, which means it is specifically designed to work with LG phones. It has full capability in phone data back up and restore tasks, management of contacts and files, and text messaging via computer. It also has a built-in Internet kit that allows users to use their LG phones as modems for their computers. You can download and use it for free.