Top Five LG Bliss Software Downloads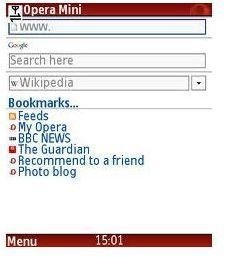 There are a number of LG Bliss software apps out there that range from productivity tools to entertainment apps. The LG Bliss is a touchscreen phone that may not have the best user experience thanks to its compact touchscreen, but with the right customizations like apps, it can be a useful communication tool as well as a great companion when you are bored and there is no one to talk to.
As the best alternative web browser for mobile devices, Opera Mini is a must-have app on any type of phone. It offers speed and performance that saves you time, effort and even money, thanks to its technology that minimizes data usage, therefore minimizing costs on your part. Its intuitive mobile user interface makes mobile web browsing easier and faster, making it one of the most popular apps on the LG Bliss and other phones as well.
Appy Mobile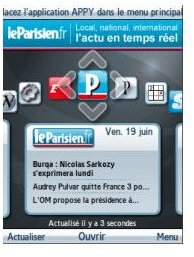 Perhaps one of the most flexible apps for the Bliss is Appy Mobile. This app is actually a suite of several apps that can be run without being connected to the Internet. Apps that deliver news from different sources like ESPN, AFP and the Times, as well as apps that provide information about the weather and currencies are available. Games, including Sudoku, are also among the applications included in this suite. The best thing about this app is that you can select exactly which of the available apps will be included in your personalized app gallery.
YouTube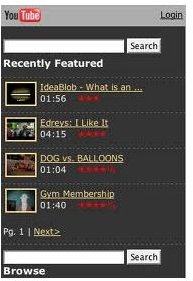 This app is the official app from YouTube. It presents the featured, most viewed and the top rated videos right on your mobile phone in a user interface optimized for mobile screens. Aside from this basic functionality, the app also lets you upload videos, access your account, search for videos and interact with the entire YouTube community by sharing, rating and commenting on videos. It's the whole YouTube experience in a compact avenue, which is a very similar way of experiencing the site to its web interface.
Google Maps featuring Latitude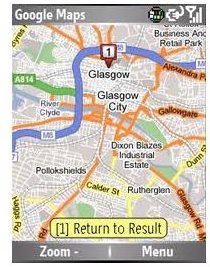 This is not just your usual Google Maps app. Like the basic Google Maps app, it provides all kinds of location-based information like driving directions, geographical landmarks and business listings. However, it also includes support for Google Latitude which shows you the location of your friends and contacts who are also using the service. This is perfect if you like meeting up with friends or business contacts in a casual manner and without setting meetings. You just have to look at your current location and which of your contacts, if any, are near you.
GlassPlayer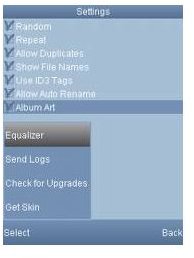 GlassPlayer is one of the most must-have LG Bliss software apps available since it provides total access to total entertainment via your mobile phone. It supports video and audio playback, as well as Internet radio. Whatever your mood is, whether it is watching a video, listening to some music or listening to an Internet radio program, this app is your friend. This is one way of ensuring that you will never get bored in any kind of lonely situation.