LG Chocolate Apps: Ten Recommended Downloads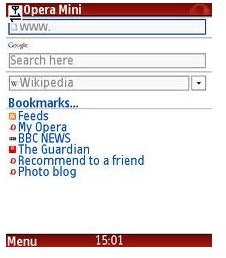 There are a lot of LG Chocolate apps available to you out there and it can become quite exhausting to determine which ones you should install. Here are the top recommended apps for your LG Chocolate to help you make the best choice.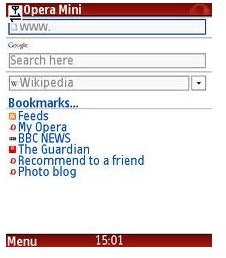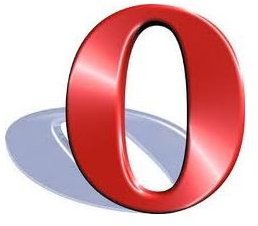 The built-in mobile web browser in the LG Chocolate needs a lot of improvements to be a truly top notch web browser, so it is quite natural for LG Chocolate owners to look for a third party alternative. The best alternative, bar none, is Opera Mini. It boasts the fastest mobile web browsing experience thanks to its fast rendering speed and intuitive navigation controls. Its compression technology also keeps your data usage at a minimum, saving you money. It is not just the best choice for a mobile web browser on the LG Chocolate, it is the best choice across all mobile devices.
eBuddy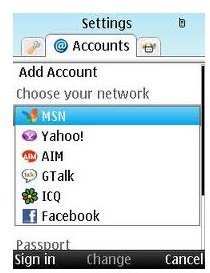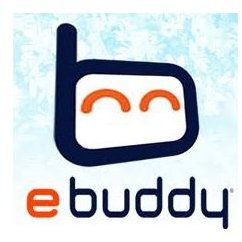 This app lets you access all the most popular instant messaging services in one client. These services include Yahoo! and MSN. You can have all your contacts from across several services in one instant messaging app, making communication efficient. It even supports Facebook Chat so you can also keep in touch with your Facebook friends even without logging into the social networking site.
FileHide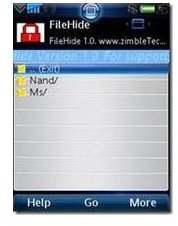 Hiding a file from view is one of the best ways to keep it secure from curious people who get a hold of your phone. This app gives you the ability to set the status of individual files from Visible to Hidden or Hidden to Visible. You can protect access to this app by setting a password, which means even if someone knows you have hidden files and you have an app that hides them, they still can't do anything about it because they have to know your password before they can set those hidden files to Visible.
GMail for Mobile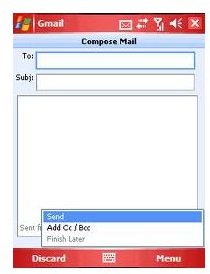 There is no question that GMail is one of the best free email service providers available. With the GMail for Mobile app, you can bring some of the best features of GMail's web interface to your LG Chocolate. These features include search, conversation view, archive, mute, spam filtering, address auto-complete and keyboard shortcuts. It also has a floaty bar feature which lets you perform batch actions while moving through your inbox. This app makes sure that you get access to your email wherever you may go.
Skype Mobile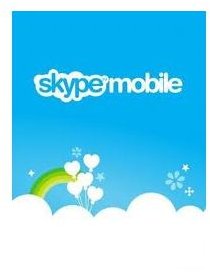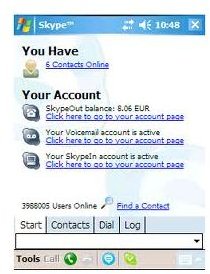 Making calls for free is the main attraction of Skype, especially for mobile devices, thanks to this app. It lets you make free calls to anyone who also has Skype on their mobile device, which means if all your friends and family members have mobile devices with the Skype Mobile app, you will always have free calls all the time. It stays on so you can receive calls at any time. In addition to free calls, you can also instant message your contacts with the Skype Mobile app without using up your data plan.
scanR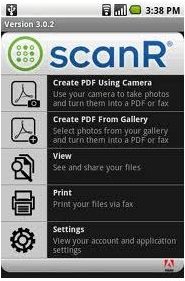 You can scan anything from receipts to writing on a chalk board with this app, and it can turn the scanned images into searchable PDF files. This means you can turn anything you can scan into searchable documents for personal use or for business transactions. You can easily search your PDF files using your phone, your web browser or your desktop computer. Sharing these files is also easy since they can be stored in your computer or mobile phone, or even online storage. You can basically turn your LG Chocolate into your very own mobile fax machine thanks to this app.
Flurry Analytics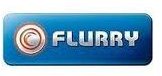 If you are an app developer, whether it is for business or for personal entertainment, you can use this app to monitor the use of your apps. You can see how many consumers are using your apps and what kind of devices they are using. Having this on your mobile phone gives you an insight into the ways you can monetize your apps and what improvements you can make to increase usage of them.
BT File Manager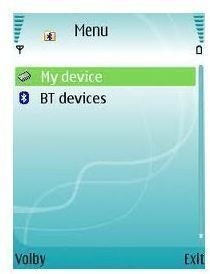 Browsing and copying files across phones is now easier thanks to this app. It uses Bluetooth connectivity between phones. This can be very useful if you love sharing files with your friends or if you are a developer. It gives you the amount of time left for a copying process to finish and lets you know how fast your data transfer is so you can always be aware of what is happening during the copying process.
Cambridge Advanced Learners Dictionary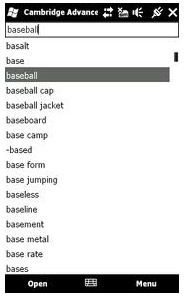 Carrying a dictionary with you at all times is a very practical thing to do, except physical dictionaries are too bulky to be efficient tools in learning. That's why apps like this one are extremely helpful in everyday situations, especially if you are a student or a writer. This app is optimized to be used by people who are studying.
Google Maps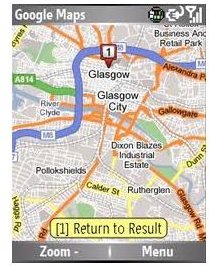 One of the most useful LG Chocolate apps available is Google Maps. It is actually a must-have application for mobile devices, regardless of what kind of mobile device you have. It gives you access to location services like maps, navigation guidance via GPS, driving directions, traffic situations and information about establishments in your current location. For people who travel a lot, this is an invaluable tool to have in your library of apps.