TuneIn Radio iPhone App Review
Concept (4 out of 5)
TuneIn radio is simply an internet radio for the iPhone. Is the concept new? Not at all. However, that does not mean that TuneIn Radio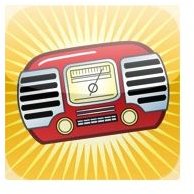 does not have the chance to bring some unique features to the iPhone internet radio application market.
TuneIn Radio aims to be the best of the best for iPhone internet radios. It locates local radio stations, has a huge list of radio stations, can play custom radio stations from the web and even aims to record live radio stations so you can go back and listen to a particular broadcast or song that you previously recorded.
All in all this amounts to a great concept which could make the iPhone so much more useful for radio fans. Especially if you miss listening to your favorite radio stations, local and international alike.
Functionality & Content (5 out of 5)
Simply put, TuneIn Radio is a pleasure to listen to, navigate and use. It is rare to find an iPhone app which works exactly as you would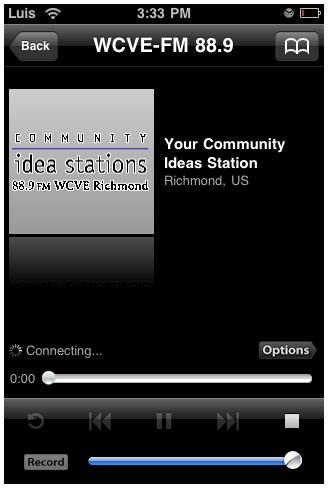 want it to and that is why we are so surprised by TuneIn Radio.
They claim to offer over 35,000 radio stations, and while we didn't count, it seems they come quite close to their number. In addition, using the web tab in the application it is possible to add new radio stations or listen to new feeds. The already included list of radio stations is massive, and TuneIn Radio was quick to use my location to find my favorite local radio stations, all of which sounded great with TuneIn Radio playback over both Wi-Fi, 3G and even Edge (although the buffering took longer).
While listening to a radio station, all playback functionality works as expected. The interface is clean and simple, making it easy to navigate while on the go. One of the best and most intuitive features of TuneIn Radio is the recording feature. Simply hit record when you want to begin recording a station and stop when you're done.
The recording is then saved in the Recordings menu and can be played back at any time. You can continue to save and record your favorite radio stations and listen to them even when you do not have a data connection. This is great if you live outside of cellular coverage or travel in areas with spotty coverage a lot. It is also just a great feature for anyone who enjoys saving their favorite talk show or music.
Conclusion (4 out of 5)
While an internet radio app can be a tough sell for the iPhone, TuneIn Radio is truly a worthy application. It provides access to a huge wealth of radio stations, runs smoothly and even allows recording of live radio.
There are plenty of free and even cheaper internet radio apps for the iPhone, but none of them do what TuneIn Radio is capable of doing. If you are in the market for an internet radio app for your iPhone, TuneIn Radio is probably what you are looking for, so consider giving it a try.
TuneIn Radio can be downloaded from the iTunes App Store for a reasonable $1.99 (Download Link).