HeyWire Review: Is Free International Texting Possible?
Concept (5 out of 5)
The HeyWire concept deserves an incredible honorable mention, free international texting and domestic. Who would not enjoy free international (and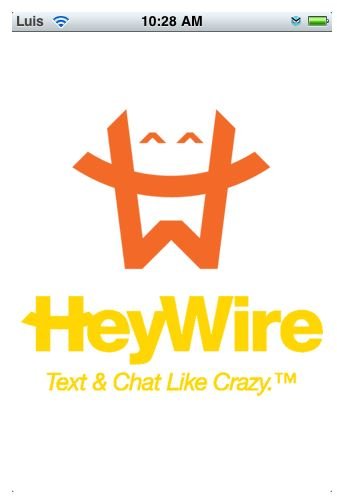 domestic texting)? Eliminating the need to pay the phone company ridiculous texting fees almost sounds impossible but that is exactly what HeyWire aims to offer.
The application gives you a personal phone number (USA Based) which allows you to send free text messages to your friends inside the USA and your friends outside the USA alike. HeyWire does not have any special requirements, it does not overload the application with advertisements and there are no necessary advertisements attached to each text message.
This is the exact reason why this application gets rated "Excellent" for concept. There is not much more you could ask for from a free texting service.
Functionality & Service (5 out of 5)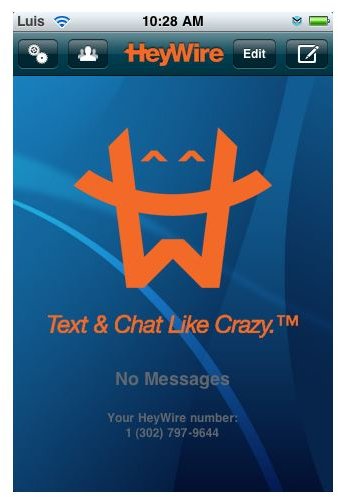 There are several other services on the iPhone which can be used for free texting, such as Google Voice. Another commonly used app is Textfree Unlimited. While these applications do offer free domestic texting on the iPhone, they do not offer service comparable to HeyWire.
The HeyWire service is quite simple to use. Signing up for an account is done upon first run of the application and you will be assigned a phone number. Phone numbers are limited to a very small area and, therefore, you will likely not be able to find a local number. This is not a big deal since the service is free.
Sending text messages to domestic numbers is just as you would expect. Simply enter the phone number or select the contact from your iPhone's address book and enter your message. Press send and your friend receives the text message as if it was sent to a regular phone. Your friends can simply text the number back and you will receive the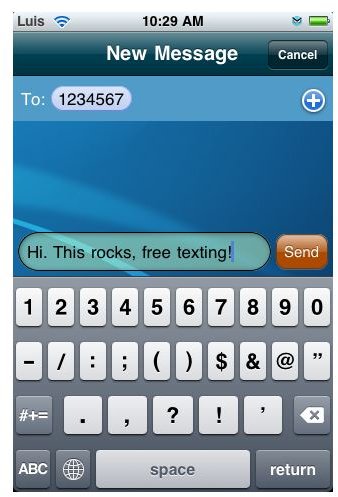 message.
International text messaging is equally easy. Simply enter "+" and the country code, followed by the full phone number. Enter the message and press send. HeyWire supports most major cell phone carriers in most countries. Your friend will receive the text message from your USA based number. They will have to reply back to your USA number which may cost them some money, but it will always be free for you. If they happen to have a smart phone with Internet connectivity, they could consider using HeyWire as well to create completely free texting back to friends in the USA.
Messages are delivered instantly or nearly instantly. After extensive usage, no messages have been lost or failed to send, that includes several days worth the messages to international destinations such as El Salvador. Overall the service is excellent and the messages get to where they should in a timely fashion, just as if they were sent from a regular cell phone.
The HeyWire Application (5 out of 5)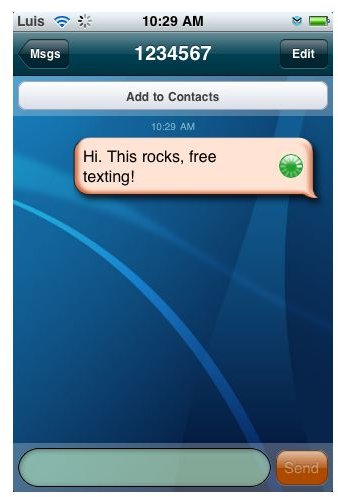 The HeyWire application is right on par with quality of service. The application is very easy to use, intuitive, responsive, and has many of the features which we want to see in a texting application.
There are a large number of customization options which range from setting signatures to changing the text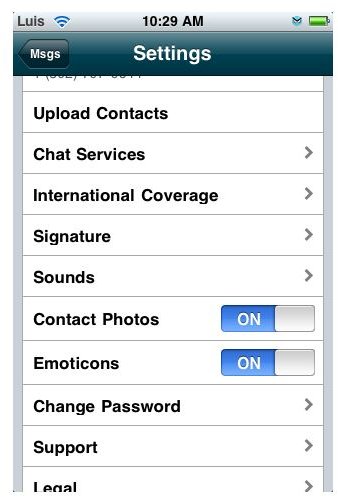 tone. Push notifications can be enabled or disabled, which is essential for a texting application. The HeyWire app reads your Address Book directly which is a nice feature, you won't have to worry about entering your contacts again into the app.
Messages are display similarly to the default texting application. Messages appear in a handy list, tapping one will bring up a chat style window with bubble text. Responding is just as easy as using the default iPhone texting application. When new messages come in, you are notified with a text tone. If the HeyWire app is not open, a push notification will appear with the contact name and the message. Clicking on the push notification will launch the app and bring up that conversation.
The Final Word (5 out of 5)
HeyWire is quite possible one of the best domestic texting apps for the iPhone, and without a doubt the best free international texting app. This app possesses many of the qualities of a paid application and the service offers outstanding quality.
There is not much left to be desired with the HeyWire application and service. Overall, it has come a long way since the initial first release and HeyWire has announced plans to add a Mac, PC and web version of the client as well. We hope to see this service continue to offer outstanding quality, as it offers a truly unique, quality product which is hard to find these days on any platform.
Screenshots by author courtesy of HeyWire