Concept & Design (4 out of 5)
Chances are, you are wondering, "What is Bento, exactly?", not a bad question at all. Others may have already used or heard of Bento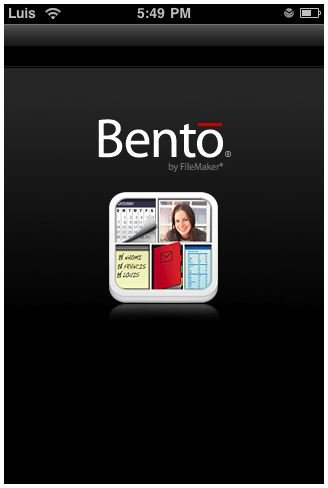 for the Mac and are wondering if the Bento iPhone app is just as good.
The Bento iPhone app is more of a list maker than anything. Some may describe it as a personal task organizer or a virtual task organizer. Imagine one, giant and united place where you can store all the details of your life. Think of Bento as the ultimate place to draw a map of your busy day. Bento allows you to store and edit things like your address book, recipes, catalogs of movies, etc.
Some people may find themselves thinking that the Bento iPhone app doesn't sound very useful. However, for those with busy lives and busier schedules, Bento could prove to be an invaluable tool for the iPhone. The overall concept and design of Bento deserve mention, and make a potentially great app.
Functionality (5 out of 5)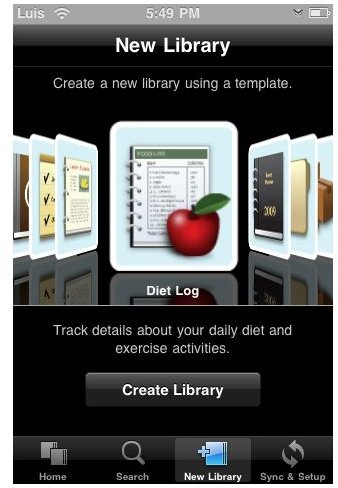 If the Bento iPhone app sounds interesting to you, you will be pleased to hear that it is equally functional. While it may look simple at first glance, the app actually packs a large amount of options and different types of libraries, in which you can store different types of data.
The options include: Projects, Contacts, To-Do Items, Recipes, Diet Log, Events, Files, Inventory, Event Planning, Time Billing, Home Inventory, Expenses, Exercise Log, Vehicle Maintenance, Classes, Digital Media, Student List, Membership List, Products For Sale, Equipment, Issue Tracking, Items Sold, Customers, Donations and Notes. If that list does not sound impress enough, you can also make blank and custom libraries for things that are not included with default templates.
The default templates for these libraries are both easy to use and incredibly functional. The Bento iPhone app truly shines when you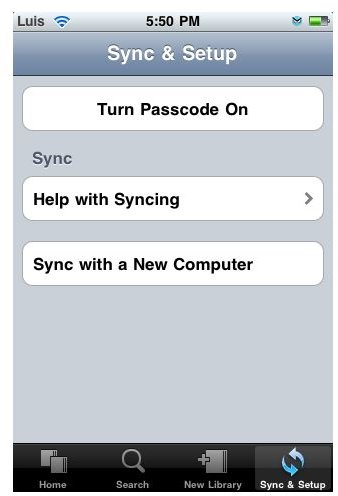 have a large amount of data to save. This is great for movie lovers with huge DVD collections, those who enjoy recipes and of course business owners with a large inventory. The Bento iPhone app is also excellent for keeping track of things like home expenses and vehicle maintenance. Storing data on your iPhone is an excellent idea and easily beats writing things down with pen and paper. You could even use the Bento iPhone app to track where you store things that you have written down with pen and paper.
If the extensive list of libraries wasn't enough, the Bento iPhone app is loaded with more features. Individual libraries or the entire database of libraries can be searched, providing easy access to your information. In addition, the Bento iPhone app enables you to set up syncing with a PC, allowing you to transfer information between your iPhone and a computer running the Bento software. The iPhone app can communicate with multiple computers and makes keeping your information synced very, very easy.
The Conclusion (4 out of 5)
Overall the Bento iPhone app is a good application. It falls short of the great ranking, simply because it only applies to a limited audience.
This app will prove to be very useful to any individual using their iPhone on a regular basis to store important information. Leading a busy life can be made much easier with central information organization and the Bento iPhone app makes that more than just possible, it makes it quick and efficient as well. For those only storing a limited amount of information or those likely to only utilize one type of library, the Bento iPhone app will not likely prove to be a rewarding purchase.
The bottom line is that if you already like Bento on your computer, or find the feature list to be impressive, the Bento app will be a decent purchase at $4.99. It can be downloaded from the iTunes App Store. (Download Here).
If the Bento app does not sound interesting to you, but you still need an iPhone organizer or To-Do app, you can check out these articles: