iPhone SlingPlayer Mobile Review
SlingPlayer Mobile
SlingPlayer Mobile is software that works with the SlingBox to provide you, your cable TV or DVR on your iPhone. You can control and watch your home TV via iPhone with SlingPlayer Mobile. This software will play everything that you watch over your home TV, when connected to SlingBox via Wi-Fi or 3G. The video sources that you can view and control with this mobile software are:
Satellite set-top box and DVR.
Cable set-top box and DVR.
Telco / IPTV set-top box and DVR.
Home security cameras.
Digital OTA broadcasts for SlingBox PRO-HD only.
Basic cable.
Tivo.
Apple TV.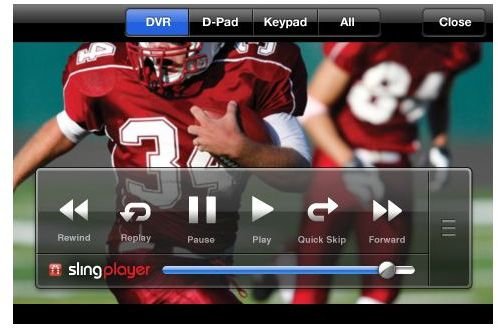 To use the SlingPlayer, utilize its menu bar that offers a remote-like interface. The menu also offers to rewind, fast-forward, pause and schedule DVR recordings. You can use this menu to control the SlingBox, manage your favorite channels and switch swing devices. There are a few gestures that let you scroll up and down through your favorite channels.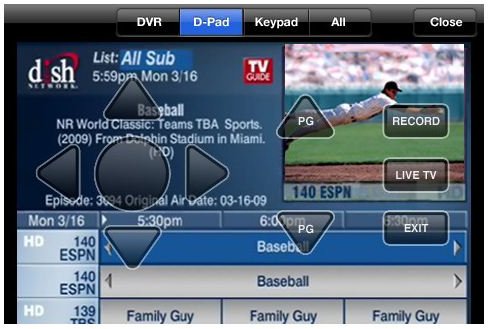 Sling Media's SlingPlayer Mobile for iPhone is available for purchase at the iTunes App Store for $29.99. The advantages that SlingPlayer for iPhone has, over the SlingPlayer for other platforms, are the all-touch navigation and its ability to stream over 3G and EDGE data connection.
Sling Media officially supports all SlingBoxes except the AV, TUNER and Classic for SlingPlayer Mobile. The legacy SlingBox users are on their own as the company does not officially offer technical and troubleshooting support to them. Installing the application as well as configuring and connecting it to a SlingBox directory is a smooth and quick process. When you launch the app for the first time, you'll be prompted to select the SlingBox and enter your Sling account information. After that your iPhone automatically connects to your SlingBox whenever you launch the app. The app offers smooth navigation through channels. You can select the channel either by directly entering its number or by browsing through the channel list. But, flipping through channels may take roughly five seconds per channel, which is a considerable hindrance for channel surfers.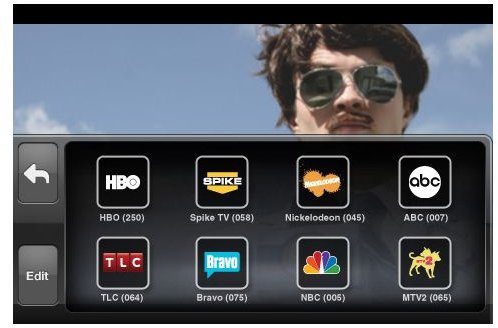 Presently SlingPlayer only offers 4:3 aspect content, which extends up to fill most of the iPhone's screen. But SlingMedia assures that 16:9 widescreen support will be added shortly, however it will still have small black bars on both sides of the display as it truly isn't a widescreen.
Verdict (5 out of 5)
Performance wise, SlingPlayer mobile works well and broadcasts nice quality videos. It also works reasonably well over 3G and Wi-Fi, and the upcoming version of the software will surely tie up the loose ends like the navigation slowness and being restricted to 4:3 aspect. Overall, the experience with the SlingPlayer mobile is good. The app is worth a try.