Concept (5 out of 5)
If you have never heard of Netflix, there is never a better time than now. Netflix is a service which allows you to stream full-length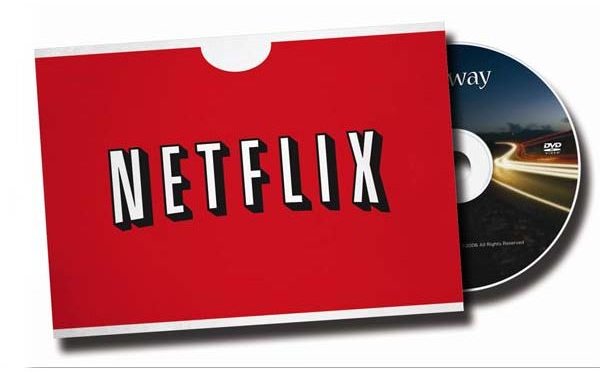 movies and television shows directly to your computer, television, iPad and now iPhone. The service has a set monthly fee but offers an excellent lineup of content, usability on various devices and all programming is ad-free.
The Netflix app for the iPhone brings the entire Netflix Watch Instantly library directly to your iPhone in all its streaming glory. The idea is to offer the freedom to view programming regardless of your location without the need for a television or computer. While there are other streaming apps on the iPhone, none offer what Netflix has to offer.
Functionality & Content (5 out of 5)
It is always good to be objective when writing a software review, which is why it was so very hard to write about Netflix for iPhone.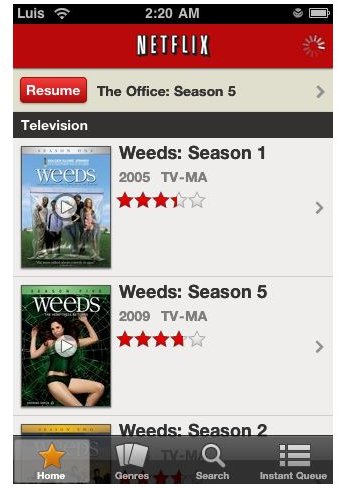 There is very little or nothing negative to say about this application. Netflix offers a great service and they made a great app for the iPad, Netflix for the iPhone brings all the glory of the iPad app directly to the iPhone.
The interface is both typical of Netflix and downright perfect. Easy to navigate and beautifully played out on the touch screen. Netflix for iPhone brings all of the Netflix content already available via Watch Instantly directly to the palm of your hand. One of the coolest features is the ability to resume the last program you were watching. Regardless of if you were watching it on your TV, Xbox 360, laptop or anywhere else: you can resume it right from your iPhone. This is a great way to pick up where you left off.
You can search by genre and even view suggestions on Netflix for iPhone just like you can on the PC version of Netflix. Searching is available and works great. Your instant queue is also fully accessible from the iPhone app. Clicking on the title of a movie does exactly what you would expect, it launches info about the program. You can select an episode if it is a series, add it to your queue or watch it right on your iPhone.
Content looks stunning on the iPhone. Movies loaded with great speed over Wi-Fi and all of the controls worked flawlessly. After using Netflix for iPhone it's almost hard to go back to using the PC version.
The Verdict (5 out of 5)
There really is no question as to what the verdict is, Netflix for iPhone is a great app. It is safe to say that there is no better streaming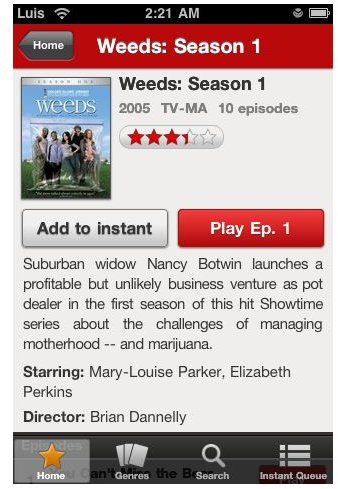 app nor service for the iPhone than Netflix.
The outstanding content lineup ranges from TV series to international films and is an insane amount of content to have accessible on the iPhone. Netflix for the iPhone will allow you to watch your favorite content just about anywhere you go. The Netflix app is all around great and lives up to everything we were hoping for. Netflix users should download this without hesitation. If you do not have a Netflix account, this alone warrants signing up.
Netflix for the iPhone can be downloaded on the iTunes AppStore (here) for the stunning price of $0.00. That's right, it's free.
For more information about streaming to the iPhone read this article on Streaming Movies to the iPhone.