A Review of the CatholicTV iPhone App: Not So Feature Packed
CatholicTV iPhone App Overview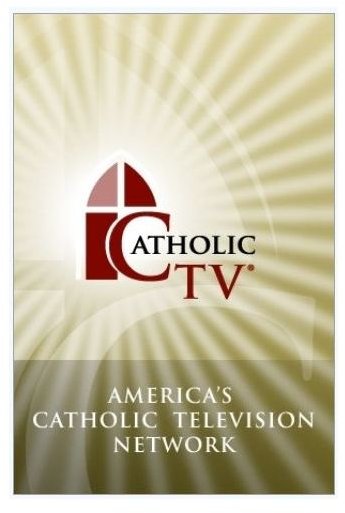 The CatholicTV iPhone app is now available free at the iTunes store in Version 1.0.6. CatholicTV® was founded in 1950 by Archbishop Richard Cushing and offers 24 hour viewing on the Catholic faith and is now available as an iPhone or iPad app.
As the creators of this faith app say, you can now, "carry your faith" with you and access prayers, sermons, and even a daily mass right from your iPhone or iPod.
The app takes up 0.4MB of space and works on the iPhone, iPod Touch, and the iPad with operating systems 3.0 or later. To someone who enjoys accessing their faith daily, this free app may offer just what you're looking for but does need some tweaking.
CatholicTV App Features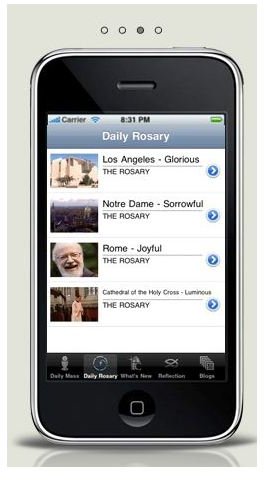 This updated app from CatholicTV offers videos that include masses (you can select the priest you like best), daily rosaries, and a blog feature on hot topics of the faith.
First off, if you don't have Wi-Fi capability, this app probably won't work well. Users have reported that if you don't have Wi-Fi, the CatholicTV iPhone app won't run videos properly. Other users have problems with total shutdown and restarts or slow delays, however version 1.0.6 promises that possible crash scenarios in low memory situations has been fixed.
As far as the blog features, if you're looking for a certain topic, none of the blog entries are categorized making it difficult to browse and find what you want.
Although users say that the app offers great inspirational videos and broadcasts right from CatholicTV, again freezing and blurry videos are what you get most of the time with this iPhone app.
The entire video selection has also caused some issues with users including the forced ads for CatholicTV's gift shop that you must watch before watching others. For those truly connected to their faith, the CatholicTV iPhone app offers no congregational-type masses, but instead films of priests at a pulpit in a TV studio.
As far as the rosary videos, true Catholics would rather be able to choose the rosary offered by mystery instead of by priest and the same with video masses—users want to choose the mass by liturgical day and not the priest offering the mass.
The app does have a four-star rating from iPhone users (most likely those are users who have Wi-Fi) where the videos are clear and actually play instead of the freeze/stop/restart others are experiencing, most likely bandwidth problems and while the videos say you don't need high-speed Internet access, you will get a pop-up box recommending you get it.
As far as Catholic content, this app offers quite a lot and stresses they talk about "what is truly good, holy, and honorable about the Catholic Church." If this is true, I would enjoy seeing bible verses or access to various bible versions as well in this app.
Bottom Line
As far as inspiration apps go, if you desire the daily prayer, insight or want real person connection to pray the rosary, the app offers some great solutions. On the other hand, some other Catholic apps that are available on the iPhone such as Answers 4 Catholics (although not free at $0.99) offers daily quotes by a priest's beliefs, bible verses, Catholic inspirational guides, and instructions on dealing with non-Catholic beliefs and true life situations. If you're looking for a free app, the CatholicTV iPhone app is average—frankly I'd upgrade and go for the Answers 4 Catholics app, also available at the iTunes store.
Screenshots courtesy of iTunes App Store (https://itunes.apple.com/app/catholictv/id323243305?mt=8)