Talking Carl Concept (4 out of 5)
Talking Carl is a unique concept for the iPhone. In reality talking Carl is more of an interactive virtual "pet" and not so much a game.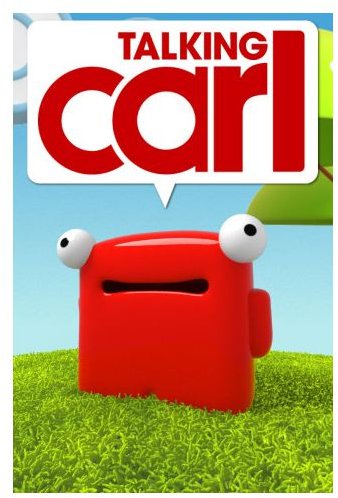 Talking Carl is capable of repeating exactly what you say to him. Talking Carl also reacts to various gestures which are performed using the touch screen on the iPhone.
Talking Carl is designed to be easy to use and suitable for children of all ages. Talking Carl does not require any special knowledge to operate, just use your fingers and your voice to have fun with Carl. The overall concept is to provide a clean, fun and entertaining experience for children with the Talking Carl iPhone app.
Talking Carl Functionality (4 out of 5)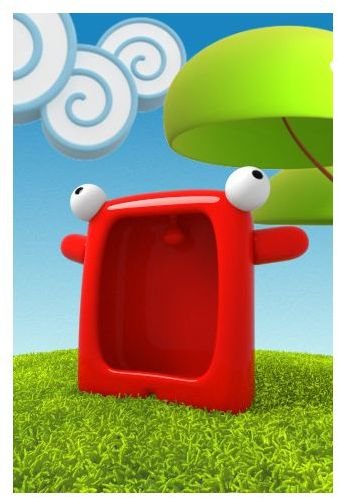 Simply put, Talking Carl works great. The application is incredibly easy to operate on the iPhone and reacts very naturally. Simply talking to Carl will cause him to repeat whatever you say in a wacky voice. The repetition of speech in a silly voice might not sound very impressive but it does wonders for children. Talking Carl also boasts a large number of other gestures that he responds to with amusing results.
Tickling Talking Carl with your finger will cause him to burst out into an amusing laughter. Pinching Talking Carl is certain to make him a little angry and he will growl at you. Talking Carl will scream and yell if you poke him, the more times you poke him the more he will react! Talking Carl almost appears to have his own personality, albeit a simple one. Children are almost always amused by Talking Carl. This is a great application that works very well and mimics the concepts of the old "virtual pets" with a modern twist.
The delightful sound effects make Talking Carl all the more entertaining for children. Real time voice processing is a great feature and is bound to make you and your children laugh alike. Everything works exactly as expected and Talking Carl reacts very quickly to what is going on around him.
Talking Carl Final Verdict (4 out of 5)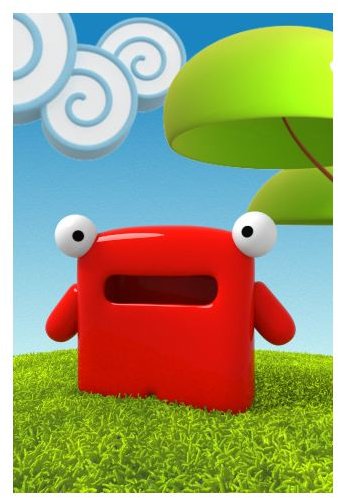 Overall Talking Carl is a great iPhone app with a lot to offer for children. While Talking Carl may seem simple at first, there is a lot more than meets the eye. Talking Carl is nothing more than a simple iPhone app to entertain your children or even for a good laugh when drinking. Don't expect Talking Carl to do anything amazing for you and don't expect him to be your personal assistant. iPhone owners with children will quickly see the value in this app, especially those with younger children.
Interacting with Talking Carl is very simple and the graphics are delightful. Talking Carl's great visuals make it very easy to find him to be "cute", which is great for kids. Talking Carl is a great and simple iPhone app which is well worth downloading assuming you understand exactly what Talking Carl has to offer you and what he does not. Download Talking Carl on iTunes (here).
Be sure to check out this great article on the Best iPhone Apps and Games for Kids.
(Screenshots courtesy of Awyse, Developers of Talking Carl for the iPhone).