Hipstamatic for the iPhone: Review
Hipstamatic
Have you ever wondered why digital photography has to be so modern? Ever felt the urge to grab the old plastic camera and take a few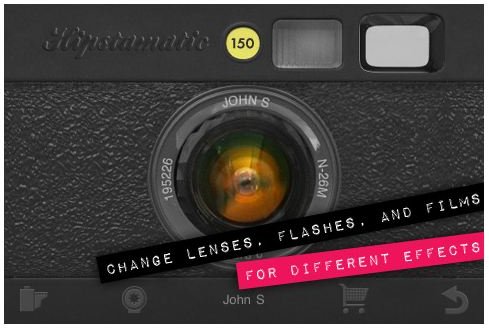 snaps? Hipstamatic is just the iPhone App for you. Hipstamatic will flash and snap your iPhone back to the seventies, one photo at a time.
Hipstamatic is a camera application for the iPhone by developer Synthetic Infatuation. Hipstamatic, according to its developer, will make your digital photography look analog. Hipstamatic provides a means to snap some great shots with a classic nostalgic feel, using your state of the art iPhone. If you thought the days of the plastic cameras were over then you have definitely not tried Hipstamatic yet.
Hipstamatic Review (4 out of 5)
Hipstamatic is not just another weird iPhone application. Hipstamatic is both fun and quite useful. Launching Hipstamatic on your iPhone will put you directly in front of a classic camera viewfinder. Vintage in appearance, the Hipstamatic camera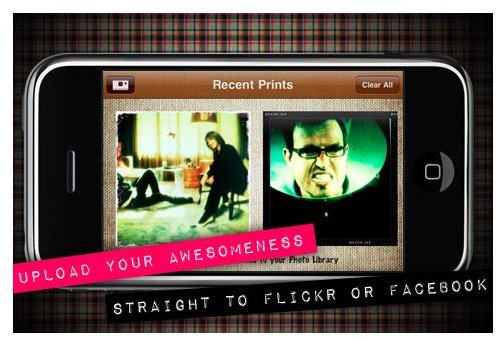 application enables you to change just about everything when taking pictures.
Changing the various options such as "Lenses", "Flashes" and "Films" will create different effects for your photographs. There are a wide selection of effects included with the Hipstamatic application and additional effects can be purchased from the Hipstamatic store which is found inside the application.
Lenses, Flashes and Films can be changed right inside the application with the swipe of a finger. The viewfinder provides an accurate preview of what the photo will look like with the current effects settings. Changing the effects will update the preview in real-time, allowing you to find the hippest setup before you take your picture.
Hipstamatic does a great job at producing psychedelic photos that will launch you back into the classic era. You can almost hear the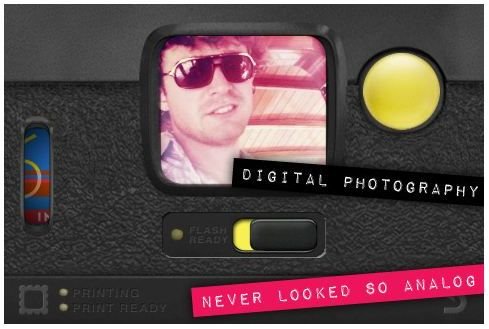 disco playing in the background as you snap away with your Hipstamatic camera. Photos can be saved and organized into stacks of nine images.
Both individual photos and stacks of images can be uploaded to various social networks from right inside the Hipstamatic application on the iPhone. Direct uploading to both Facebook and Flickr is enabled from inside the Hipstamatic application. The upload option works very well and photos can be uploaded individually and in stacks of nine. Upload times vary according to your connection speed but Hipstamatic will work over all connection types including 3G, 2G and Wi-Fi.
Hipstamatic is best categorized as a camera tool for the iPhone. While Hipstamatic does produce a viable result that is both fun and enjoyable to look at, Hipstamatic is not a serious photography tool. It is not for serious photographers looking for an iPhone application to enhance their photos. Everyone else who is just looking for an amusing camera application with great nostalgic appeal will likely be very pleased with Hipstamatic.
Check out this great article on the Top 10 iPhone Apps for Editing & Enhancing Your Pictures.
Screenshots provided courtesy of Hipstamatic for the iPhone and the developer Synthetic Infatuation.