iPhone App Reviews: Full-Res Zoom High Resolution Viewer for iPhone
Full-Res iPhone App: What it is and What it Does? (4 out of 5)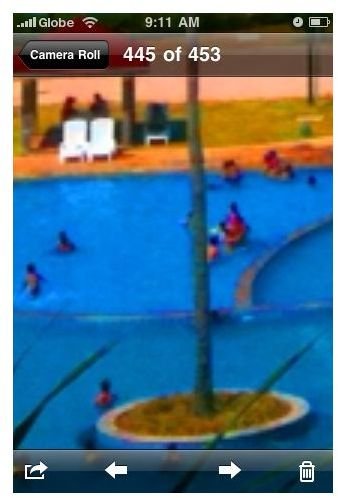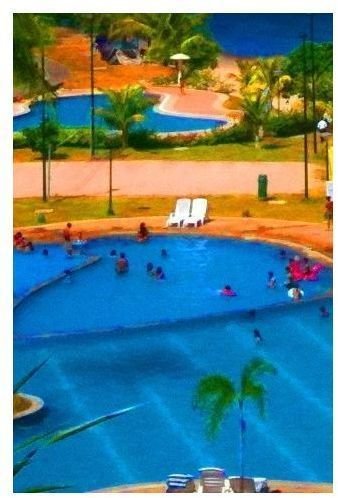 The iPhone's camera is probably not the most powerful among the current crop of smartphones available in the market today. But then, many iPhone users find this camera very useful, especially when you don't have a digital camera with you. Many people have also found creative ways of making the iPhone camera better. Hence, you'll find tons of camera-related apps in the App Store each aiming to extend the capabilities of your iPhone's camera.
One camera-related iPhone app is Full-Res (Zoom High Resolution Viewer). Simply put, the Full-Res iPhone app unlocks the hidden pixels in your photos and makes them look clearer at high zoom levels. The app was developed to display large images such as maps, comics and other photos taken with high resolution cameras. If you've been using your iPhone's camera most of the time, you'll notice that the default photo viewer displays high-res photos with blur. What the app does is to use a tile-based rendering system so that your iPhone can efficiently display the photos in their high resolution form.
Using the iPhone's pinch-to-zoom feature, you can zoom in and out of a photo to view its finer details. You can also rotate the photo you are viewing using pinch-to-zoom.
The app uses the iPhone's default Photo Library as a source of images to process. This gives you instant access to all of the photos you've taken using your iPhone camera or you can take new photos and process them. You can also get images from the web or from your email and view them using the Full-Res iPhone app.
The app's developers have tested a full 4096x4096 photos, processed it through the Full-Res app and the result was pretty impressive according to the developers. Of course, you are free to verify them by getting the app which after all will not cost you that much as it is currently priced at $0.99 on the iPhone App Store. After installing it, load a high-resolution photo from your computer and view it using the Full-Res app.
Our Verdict (4 out of 5)
The Full-Res iPhone app is a pretty simple tool that makes you appreciate your photos as you view them in full resolution on your iPhone. However, its simplicity and the lack of advanced features might turn you off and perhaps you'll decide not to get the app especially since it is not free (although it is close to being free). But if you don't mind spending for a simple app such as Full-Res, go ahead and download it. You might actually enjoy the app.
Hopefully, the app developers could update the app to include some useful features such as email and other sharing functionality as well as some minor editing modes. If not, they might want to make the app available for free. As you can see from our iPhone app Full-Res review this won't be worth buying for everyone.