iGO GPS Software for iPhone: My Way 2009 Review
iPhone Meet iGO
The iPhone's initial foray into GPS left much to be desired since there wasn't a GPS chip. But flash forward to the iPhone 3GS and you even have a compass to aid in directions. But is there an app that can take advantage of what the iPhone can offer both to the eye and ear when it comes to helping you get from point A to point B? Navigation for North America - iGO My Way 2009 may be a mouthful to say, but the iGO GPS software contained in this app will fill your need for directions quite nicely.
Getting Ready for GPS Assist (4 out of 5)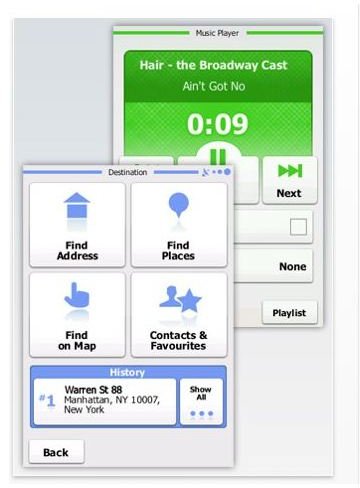 The "learning curve" for using the iGO is twofold: the initial settings and general use takes very little time for getting up to speed. But don't let that interfere with your exploration of the many options and alternatives to straight-forward (i.e., boring) navigation that a GPS device has sedated us to. Being able to alter the car, pedestrians, as well as other vehicles displayed makes for a more fun ride - although there are no hovercraft options available (yet, anyway).
What You and the iPhone Sees (5 out of 5)
Graphics are bright and colorful and presented in a "3D" fashion that makes routes easy to view. The program changes screen format if the iPhone is turned from vertical to horizontal, but the fact that the text is easily read regardless of orientation should be given a thumbs up as well. Content involves landmarks (besides Maps, duh) and of course you can go to your Contact list to bring in details for navigation.
Graphics move at a fast pace and updating done on the iPhone is not sluggish in the least. Put in where you want to go and then follow the path of least resistance, courtesy of iGO.
What You and Your iPhone Will Do (5 out of 5)
Two factors of iGO are really useful as I see it. The first is that there's a music player to let you listen to your iTunes music while the app is doing its thing, solving the multi-tasking issue at least as far as background music is concerned. The second factor is that the voice option actually sounds human enough not to make me start thinking of the old Battlestar Galactica TV show.
I had no trouble getting a signal even inside my apartment (admittedly standing on the balcony isn't "in" the apartment technically) and when I went for a walk using the app, it took all I had to to keep from making "bwaaaahhn" sounds to imagine I was a Big Rig barreling down the street (your "car" can be changed to a Big Rig or a pedestrian if you prefer when walking). Signal strength varies a bit, depending upon your location and where you are but when I used it in the car. the iGO GPS software app functioned like a champ with no discernible problems or dissimilarities when compared to my stand-alone GPS device.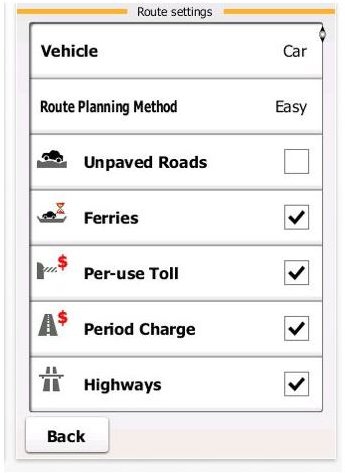 What Else Is There?
A program like Navigation for North America - iGO My Way 2009 blows away the idea that only a stand-alone GPS device can handle your navigational needs. The iGO GPS software does its thing just as efficiently and effectively.
Certainly I'll admit that a stand-alone isn't bothered by phone calls, and usually comes with a power adapter and a stand to hold it steady in the car - both of which you'll really need to invest in because battery power gets eaten up pretty quick during use and the mount will allow you to place it in a similar postition to where you would put a stand-alone GPS unit. For the plain convenience of not needing a whole other device though, iGO is too hard to beat to even try. The fact that it works and works well isn't hay either.