I Am T-Pain App Review: Record Your Own Auto-Tuned Hit on the iPhone
Overal Rating of I Am T-Pain (4 out of 5)
A phenomenon that has taken over the music business is the art of the auto-tune. This helps artists who can't hit notes have their voices adjusted to hit high or low notes. It was made most famous by the rapper T-Pain, who is known for throwing the sound style over numerous song tracks. Well now, the auto-tune craze is part of the iTunes application store with the I Am T-Pain application from Smule.
Use and Features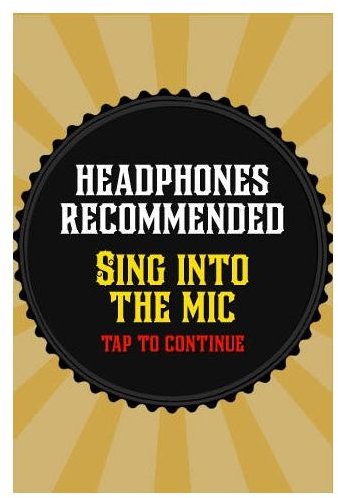 The first thing that people are going to notice about the I Am T-Pain application is how easy it is to use. You are set to record from the moment the application starts up. You are asked if you would like to use headphones (highly recommended), and then the countdown will begin. The initial countdown will let you record your T-Pain auto-tuned voice over silence, but the bread and butter of this application are the music selections.
You are given a few instrumentals that feature T-Pain from other artists, but you are also given the opportunity to purchase some pretty well known songs like Kanye West's "The Good Life" or Flo Rida's "Low." Each purchased song, which runs for about 99 cents, comes complete with karaoke style lyrics. They seem to update the song list every few weeks, and they try to use some popular songs. I don't know if I am a big fan of having to buy each one, but they give you a pretty decent amount of built in tracks if you don't want to buy them.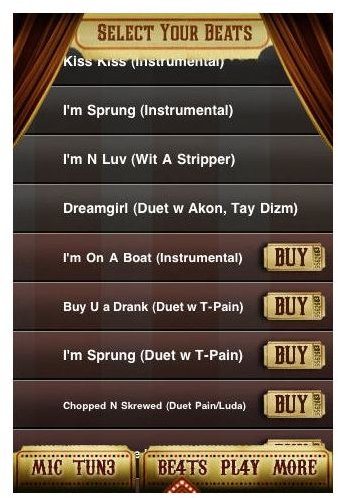 A cool thing about I Am T-Pain is the ability to record your own vocal tracks over one of the instrumentals, and then send it to a friend in an Email or publish it to your Facebook, Myspace or Smule page. This lets you share your coolest vocal throwdowns with all of your friends. One of the issues that I found disappointing was that you can't save the track to your iPhone and use it as a ringtone or even as an MP3. It would have been nice to have more freedom to share some of your custom songs.
Recording Quality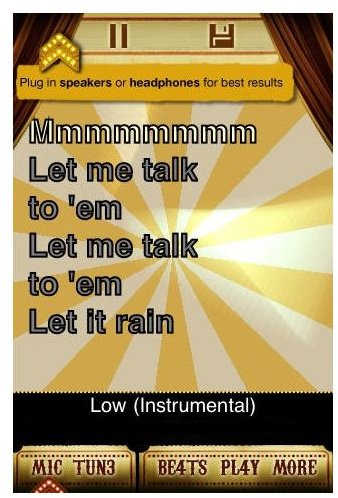 Something that I Am T-Pain really excels at is the recording quality. You can choose from the standard T-Pain auto-tune setting or you can customize your own style a little bit. You can choose what scale you want to use as well as major or minor settings. The recording sounds good straight through your iPhone microphone, so you don't need to worry about having some fancy microphone.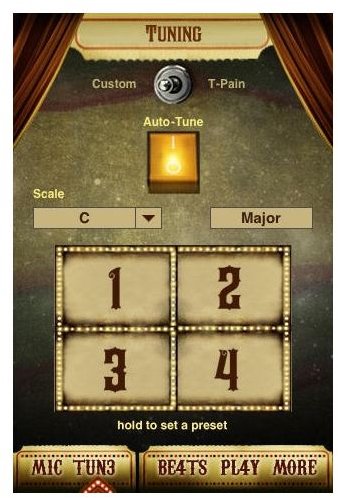 I Am T-Pain is a great application if you are into the rap/hip-hop genre. It is also great if you like the new auto-tune craze that is taking over the pop scene. For a $2.99, it's actually a fairly good deal. Having a decent amount of authentic tracks is also a plus for the application. I Am T-Pain can be downloaded from the iTunes application store.