Pizza Hut iPhone App Review: Order With Ease Using Only A Few Touches
How Does the App Help Pizza Lovers?
When I first saw the commercial for the Pizza Hut iPhone application, I wondered whether or not it would save you time from just making a phone call. After some time with it, I realized that it can save you some time if you're on the go.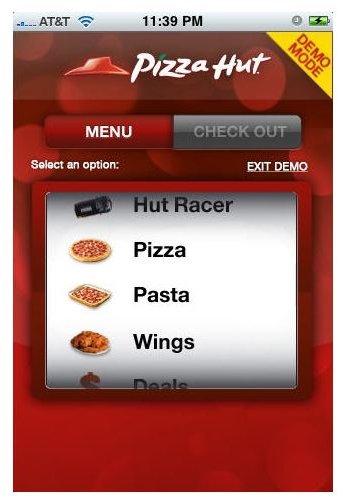 The first thing you'll need to know about Pizza Hut's app, is that before you can order anything with it, you must first create a profile online. Here you will basically set up your address, preferred locations and so on. This is only a one-time thing, but it's a necessity in order to use the application.
Using the App to Order from Pizza Hut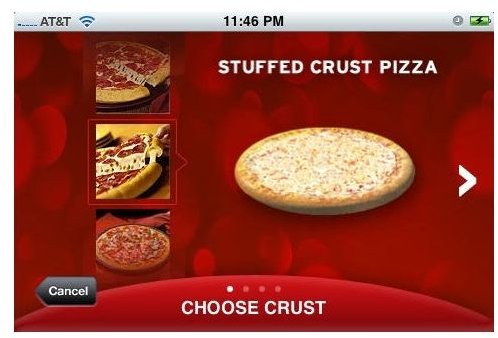 Once you have your account setup, it is very easy to use, and actually pretty cool to order food using the free application. You will login, and you can select whether you want to purchase a pizza or wings. From there, there's cool little animations that Pizza Hut has thrown in to make the application a little more fun. For example, when you go to order wings, you choose if you want bone-in or boneless.
After that you select the sauce you want. When you choose what sauce you want, you actually see the application pour it on to your wings, and it even asks you to help do so. It's not a major thing, but they could have easily made it very dull. This just showed they put some effort into the application.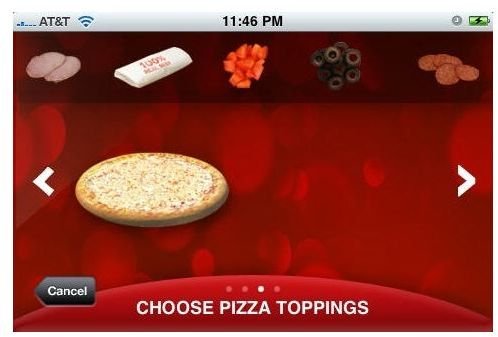 The ordering process is very easy because all of your information is pre-saved from your online account. This saves you the time from having to go through and type in your address and stuff every single time. The reason to download this application over just calling is simple. You have a full menu to look at in your hands. You can see what kind of pizzas you want, what they look like, and what kind of toppings and styles they offer.
Other Features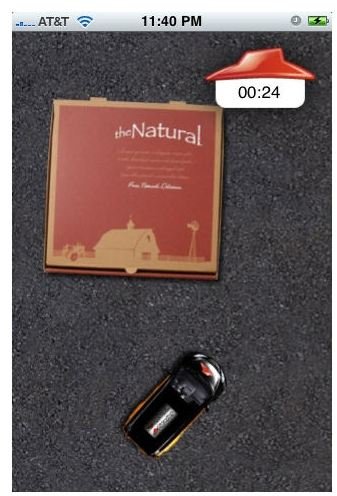 Outside of the typical pizza and wings menu, you are able to check out deals and pre-saved favorites. There is even a little racer game where you must avoid giant pizza boxes and pasta trays to get to the finish. It's a very "cheesy" game, no pun intended, but it can supply a few seconds of entertainment.
All of the menus and screens in the Pizza Hut application are very smooth and easy to understand. From sliding your finger across the screen to change pizza size, to scrolling through toppings, it's all setup nicely.
Is There Something Missing?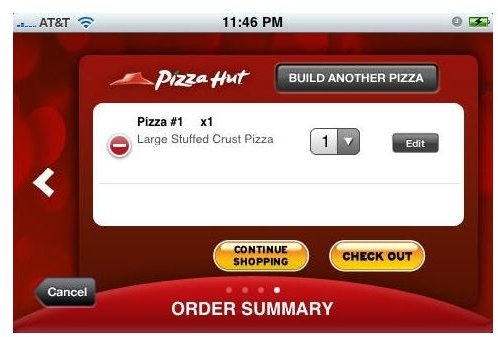 The only problem that I found with the application is the fact that it does not allow you to order breadsticks or soft drinks. That would not be a big deal if you were carrying out your order since you can just pick it up at the location, but having it delivered prevents you from having these options. This may later come in an update, but right now it is missing from this version.
Overall Take of Pizza Hut's App (4 out of 5)
Outside of that missing feature, the Pizza Hut application is a great free tool to have on your iPhone. It not only makes ordering easy, it saves you some dough with the 20% off coupon you'll get. The Pizza Hut's app can be downloaded free from the iTunes application store.