iPhone App Review: Bluetooth Photoshare iPhone App Review
Bluetooth Photo Share Features (4 out of 5)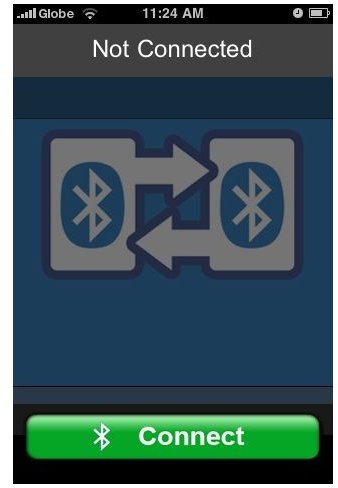 A simple app such as Bluetooth Photo Share is not hard to describe. This is because it performs only one task - transferring photos from your iPhone's camera roll to another iPhone that also has the app installed. Of course, for the transfer of photo to be successful, both iPhones must have the Bluetooth feature turned on.
This app reminds me of my pre-iPhone days when my friends and I exchanged photos and contacts via Bluetooth pairing. But, with the iPhone, the process is carried out in a very nice interface.
So, what are the features of Bluetooth Photo Share?
Retain the photo quality before transferring (i.e. no lousy compression or scaling down of photos)
Thumbnail preview of the photo appears on the receiving iPhone's screen
Cancel button appears on the screen while photo is being transferred, so you can cancel it if you don't want to receive the photo
Scrollable list of thumbnails and file sizes of photos you've received
View photo albums where the received photos are stored
That pretty much sums up what this app has to offer. The app developer promises to enable video sharing later on, so we've got something to watch out for in future updates of the app. The feature does not allow you to transfer photos from other phones or from your computer to your iPhone, yet. Hopefully, this useful feature will be added at some point in the future.
Our Verdict (4 out of 5)
Bluetooth Photo Share is a free iPhone app, so if you plan to share photos with your friends and family who also own an iPhone, it wouldn't hurt one little bit to get this app. Just be sure to convince your friends and family to also get the app, as this will be useless if you are the only one who has it
Bluetooth Photo Share is useful for transferring photos from one iPhone to another. End of story. Now, it's up to you to decide whether you want to spare some memory space on your iPhone to house this app or not.
Image credit:
Screenshot of Bluetooth Photo Share by nathanperterson.com