iPhone Apps Review: iXpenseIt iPhone App Review
What iXpenseIt Allows You to Do? (3 out of 5)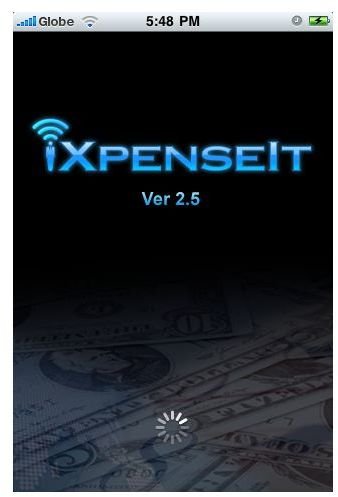 iXpenseIt is a full-featured expense tracker app for your iPhone. Mind you, while the app's interface may look simple, it is however a very powerful app that will enable you to do so many things. Of course, the ultimate goal is for you to better manage your budget by tracking your daily expenses for food, transportation, and practically all your personal and business transactions.
Here are the app's key features:
Store Digital Photo Receipts - lets you store digital photos of receipts that you can attach to their respective entries in the apps' database. You can use your iPhone's camera to take photos of these receipts.
Graphical Reports - This is the app's major strength. It allows you to create professional-looking expenditure reports in table, pie, and bar graph formats. You can generate reports by categories and have them displayed by categories and subcategories, time-bound (monthly, weekly, daily), by payment methods, by types and more.
Data Export - Here's another great feature of the app. This allows you to import the reports you generate and have them sent to you via Email or Wi-Fi to your computer. This is useful when you are preparing monthly or quarterly expenses report.
Customizable data types - The app also allows you to customize the data settings based on what currencies you used. Major currencies are included in the app.
Personalized settings - The app also provides you with various settings that you can modify to suit your needs. You can specify your daily budget, which gets taken off every time you spend on something. You can turn on/off the budget field anytime you want to. The app also lets you put in a passcode to make sure that nobody else can see your financial expenses.
Search Feature - The app also features this useful search tool to help you find specific items that you spent in on a particular day.
Our Verdict (3 out of 5)
Like I said, iXpenseIt is a great budget/expenditure tracker. It works fast, it's easy to use and have a great interface that won't bore you to death when entering your day to day expenses. It's a great application to have if you keep track of where your hard earned money goes. And if you maintain financial statements regularly, the app's data can be easily ported to the financial management software that you use on your desktop.
iXpenseIt is currently running on sale for $0.99 at the Apps Store. You better hurry and grab it before it goes back to the normal price of $4.99.
Images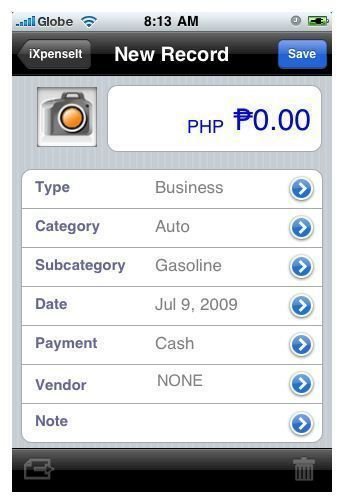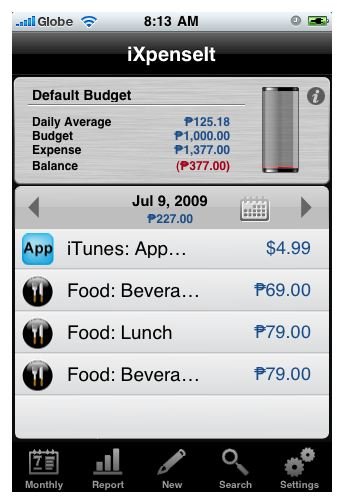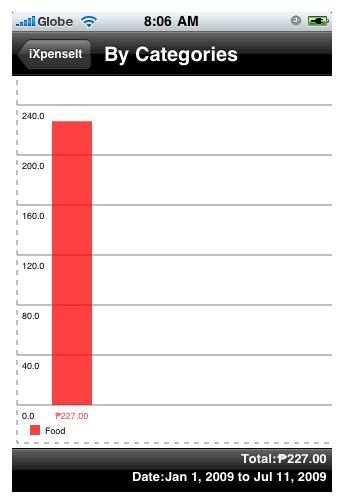 Image credit:
Screenshots of iXpenseIt by FYI Mobileware.