"Amateur Surgeon" App Review
You Have To Cut Me Open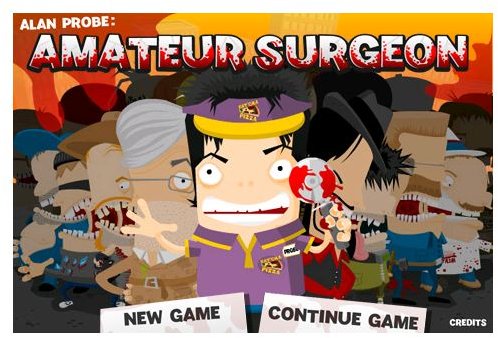 Alan Probe is a pizza delivery boy obsessed with becoming a surgeon. One careless reading-while-driving night, you run over a mysterious man who then tells Alan that he has to cut him open to fix his broken ribs. It being an emergency, Alan Probe uses his pizza cutter to open Dr. Bleed's chest, uses tongs to replace his broken ribs, staples the open wound, cauterizes it with a lighter, and applies a topical cream to make the pain go away.
Once you save Dr. Bleed, he then hesitantly takes you on as an apprentice, and you'll find yourself performing surgeries with hoodlums of different sorts in unsanitary locations, like dilapidated pool halls, or dingy back alleys, and later on using even cruder surgical tools, like corkscrews, chainsaws, handheld vacuum cleaners, and even an etch-a-sketch.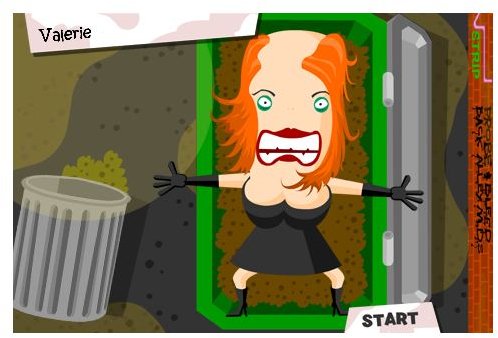 Graphics and Gameplay
Amateur Surgeon has a unique caricature visual design that makes gruesome surgical operations bearable, maybe even enjoyable, for the common easy-to-be-grossed-out individual. Each surgery is preceded with short entertaining repartee between the patient and Alan and Dr. Bleed, showing the different characteristics and situations of your witty patients.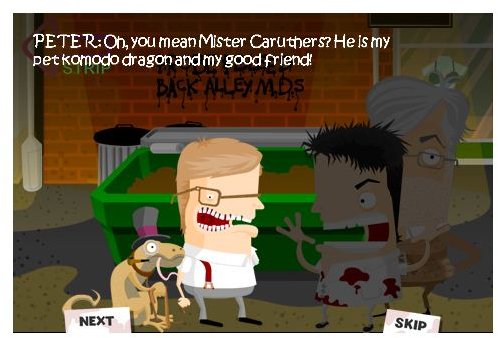 There is a significantly abundant amount of patients lined up – each unlocked one successful operation after another – that makes the app purchase worth it. Each successful operation is graded accordingly, and high scores unlock secret patients as bonus surgical procedures to challenge you further. Fortunately, already-finished surgeries can be redone for a higher grade to unlock the three additional bonus surgery patients.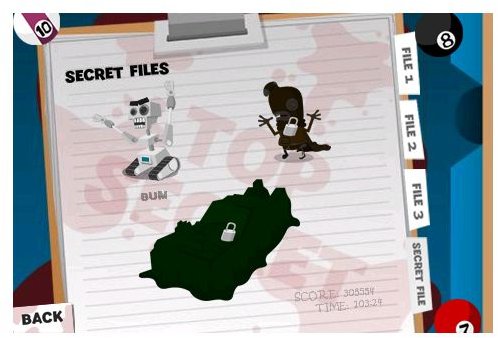 Each surgery has a time limit, and each surgery has its unique challenges. You will be guided in beginning surgeries, as narrated by Dr. Bleed – your reluctant shady mentor. There are a variety of tools that can be used, and later on, there'll be more non-ingenious tools you'll learn to use as you progress in the game.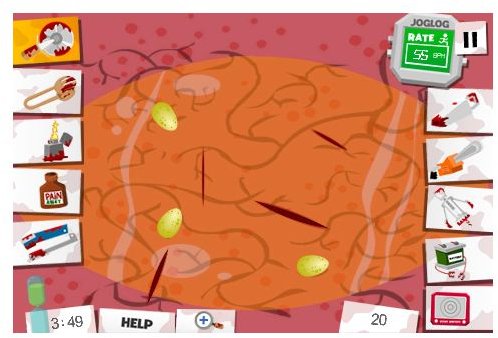 The difficulty of each surgery escalates and varies one after another, giving enough diversity and challenges as you operate further into the game. The game's colorful patients and each variation of their surgical needs are plenty enough to keep it from being and feeling repetitive.
Available in the App Store
This game can be downloaded from the App Store for $4.99, which is surprising since the game can be played as a free flash game in your internet browser at AdultSwim.com/Games. But if you're willing to pay $4.99 for playing it on a multi-touch device and carrying around with you in your iPhone / iPod Touch, then this game is for you.
Amateur Surgeon is brought to you by Adult Swim and Cartoon Network, and is currently in version 1.0 and was released December 4, 2008. The 26MB download is packed with hours of entertainment to satisfy your soon-to-be-newly-found obsession with amateur surgery.