iBeer for iPhone Review: Brew and Drink Virtual Beers Right on Your iPhone
What Does the iBeer App Do?
Basically, iBeer lets you simulate a pint of beer onto your iPhone screen. Utilizing the iPhone's high-resolution screen, flawless accelerometer and speakers, iBeer gives you the realistic feel of having an ice-cold beer which you can pretend to drink by tilting your iPhone, and magnificently the iPhone screen will change to make it appear that you have actually consumed the beer. If you shake your iPhone, the screen will display realistic beer foam forming.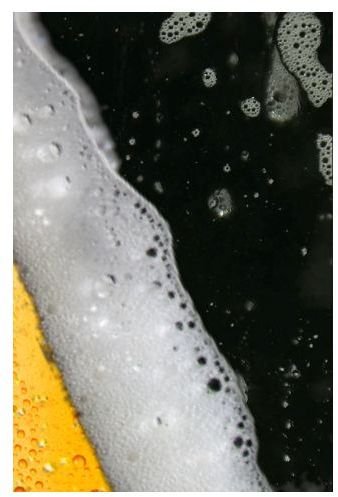 Even more fun is the fact that you can ask a friend who also has the iPhone and has installed iBeer to let you pour some beer onto their iPhone. Insane right? But admittedly, it could be fun especially if you have spare time to burn and you're feeling kind of bored. You wonder what's best about iBeer? You can sip for all you want, restart the application and sip some beer again and pretend that you're getting drunk but you won't have a hang-over the next day - and suffice to say that you didn't spend a dime for the beer at all. Well except of course for the $.99 that you have to pay to get the app installed on your iPhone.
Features of iBeer for the iPhone
The iBeer app for the iPhone has four features - brew, drink, shake for foam and burp (when you turn on/off the app). Plus you'll also get the following bonus features according to the iTunes Apps Store - astonishing realism, full interactivity, multi level foam, motion control bubbles, mutable effects, and 256 customization options. Want more? Unfortunately there aren't any more.
Our Verdict
For the fun of it, iBeer could very well be used during some lull moments. But after some time, you'll probably want to delete it from your iPhone to give way for some new more productive applications. If you don't mind paying $.99 for this app as well as consuming some storage from your iPhone, then go ahead and install the application. Although there are other iPhone apps that are similar to iBeer and are available at the Apps store for free, iBeer is still your best bet for some realistic and hilarious sight-gag app for your iPhone.