Turn Your iPhone into a Portable TV: Cablevision Optimum iPhone App
Keeping Abreast Of Your Favourite Shows
The truth is, movies are always in demand and adept followers of whichever series is hot at the moment want to stay on track, on par and on the same page as the series progresses – indeed, to be behind an episode or two can seem like injustice! What, then, would it be like if we were able to bring our television with us wherever we went? (in the house that is). However, realistically, the TV is of no size to be carried around comfortably, and in any case, the cable would have to be connected at all times.
This has all changed with the introduction of the Optimum iPhone application. This is designed to bring cable television with you anywhere you go, and can transform your iPhone or iPod Touch into a portable TV that can make calls and send messages, as well as surf the Internet! This is innovative and shows the extent to which existing technology can be used for a new purpose, in this case your iPhone makes cable TV easily accessible.
The Good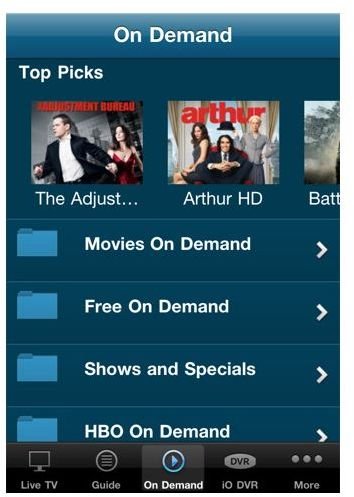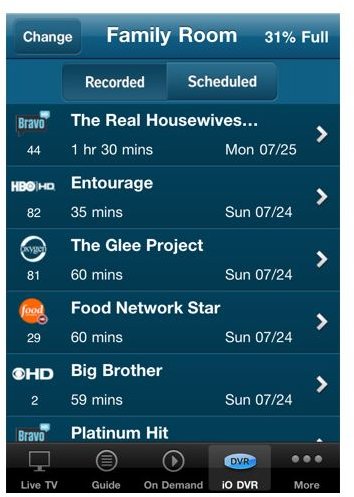 The Optimum iPhone application, created by CSC Holdings LLC, is unique. As an Optimum subscriber, your iPhone functions as an additional TV in the home when you are behind your Optimum modem. Your On Demand rentals can also be watched and played back on the iPhone and it can function as a remote control as well.
Laden with features, the Optimum iPhone Application is enabled with DVR Management where you can schedule your shows and view them later on. A search is also included and you can use it to look up shows and movies that you would like to view. Included also is a channel guide to help locate shows, wherein listings can be filtered and favorite channels marked. With a wireless home router, you do not even have to be directly connected to the modem in order to enjoy these available features. Imagine all of this, an actual TV, your phone! The application is easy to download and install, and even easier to use.
Parental lock and close captioning are also featured on the application, so even if my child has this on his iPhone, I have the ability to block and control what he watches on it – just like a regular television. If I decide that I have no further use for this application and delete it, it would not be a waste of money, as the application has been made available for free. With live streaming capabilities and the option to subscribe to channels, this application can really come in handy and is specially targeted at those who long for more practical and easier methods of enjoying their regular viewing.
The Bad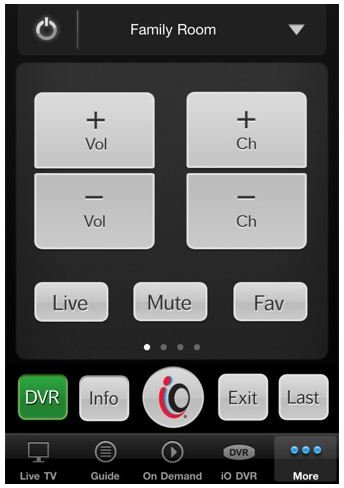 The problem I have with this application is that outside the home, the application does not work – you have to be near to an Optimum modem. Therefore, if you want to watch the latest episode in a series or forget to schedule a program or want to view an On Demand rental, it will not be possible. This would be way better if the application could work for long distances.
Also, digital music channels and interactive channels are not supported by the application at this time, so if you want to watch a music video; it would more than likely not be possible. For an application as advanced as this, you would expect that such programs could be made available for users. Also, in the case of students and those who have deadlines to meet, this could be a real distraction and it takes a level of self discipline to be able to manage this application effectively. Once, when I had to write 2 projects for an assignment, I decided to spend a few minutes to schedule my favorite program. Those minutes turned into hours as my favourite series came on and I totally forgot about the assignments until the last minute.
Also, viewing TV on the iPhone is perfect for individual viewing but does not cater to group viewership, so you and your friends or family cannot enjoy a movie on the iPhone together.
The Ugly Verdict (4 out of 5)
Overall, for an application as diverse and innovative as this, I am actually surprised to say that it can be obtained for free! It opens up new areas of technology and increases the range of portability that is available to us today. TV enthusiasts are given a wider choice to enjoy their lifestyle, so even if the regular TV has problems, their iPhone can suffice and even replace it – for a while. Let's face it, you will miss your widescreen TV
References