Save a Child with the FBI Child ID App
What is this app?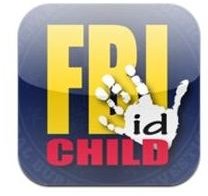 When I first came across this app I was intrigued. Anything that will help save my child's life is worth checking out. The Federal Bureau of Investigation has launched this app with the intention of providing parents with a way to store critical information about their child in case of an emergency. That is brilliant!
It is well-known that a child goes missing every 40 seconds and the first 24 hours are crucial in getting information out to the public. I think the FBI is genius for realizing that everyone has their phone with them at all times, so why not provide an app that can help save a life?
How Does it Function?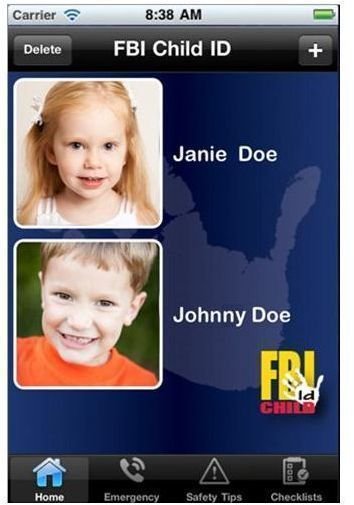 This app has a simple interface and is very easy to navigate. There are four categories to choose from: Home, Emergency, Safety Tips and Checklists. When you first launch the app you will see a blue screen, in the upper right hand corner is a plus sign which allows you to input your child's information. In order to upload a picture you must take a new photo. There is no option to use a photo from your camera roll. At first I was annoyed by this, but then I realized they must do this because it forces you to keep an up to date photo at all times. Then I read on the FBI website that they will be adding the ability to use a photo from your camera roll in the near future. Next you must add your child's name, nickname, address, phone number, date of birth, gender, ethnicity, height, weight, hair color, eye color and whether their ears are pierced. Then there is an option to add identifying characteristics of your child, things such as, birthmarks, freckles etc. Lastly, is the guardian's information and any additional comments.
The emergency category allows a fast way to call 911 and the National Center for Missing and Exploited Children. I do not like this feature because if for some reason my child got a hold of my phone all they have to do is press the big red button and they have called 911. I would rather have had a link to the number or a pass code to open that category.
The safety tips category gives you 10 tips for keeping your child safe. They give tips such as, never allow your child to go to the bathroom in public unattended, and tell them not to accept items from strangers. My favorite tip was the link that they provided to the National Child identification Program where you can order a kit that will store your child's fingerprints, DNA sample and dental records. This is for parents that want to feel extra protected.
The last category is checklists, this is by far the most useful, hands on information you can have. They provide users with resources about what to do the first 24 hours, the second 24 hours and a variety of additional links and resources to help you if your child goes missing.
Is There a Downside?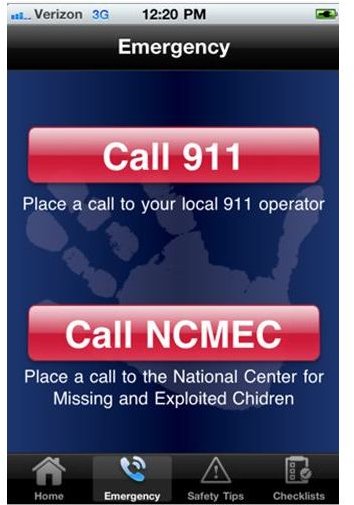 I have one major gripe along with everyone else that has used this app, and that is – how is my information kept safe? Once I input my child's height, weight, eye color and other vital information, what happens if I lose my phone and someone gets a hold of it? I know the chances of a predator finding my iPhone are slim to none at all, but there is always that chance and I want to make sure my child's information is kept safe. So how is the FBI keeping my information safe? According to their website, they state that they do not store or collect anyone's information along with iTunes. That is a great thing to know, but it still doesn't protect me if I was to lose my phone. The best option the FBI Child ID app could have is to provide a pass code to enter the app, then if you lose your phone no one would be able to get into the app.
Worth a Download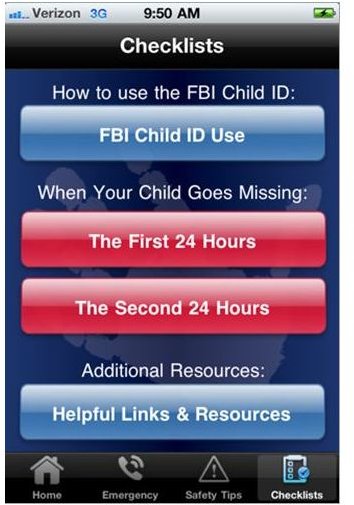 This is an app I hope you never have to use but it's there if you need it. It has a lot of information and safety tips and hopefully in the next update they will introduce a password requirement to enter the app. For all of you parents out there, I would highly recommend downloading this free FBI Child ID app. It just may save your child's life.
References