Scan a Business Card with ABBYY: iPhone Business Card Reader
Picture This
You're in a rush to get to a meeting or appointment, and suddenly run into an old friend. The touch screen on your iPhone proves a hindrance in quickly saving the person's contact information as more errors are committed and time is lost, causing you to arrive late for that meeting or appointment and interfering with your schedule. Or, you may want to save the contact information of an important figure, but the touch screen of your iPhone is malfunctioning and causes you embarrassment as you have to write the information down instead, which, by the end of the day could be lost. There has to be an easier way right?
Enter the ABBYY Business Card Reader App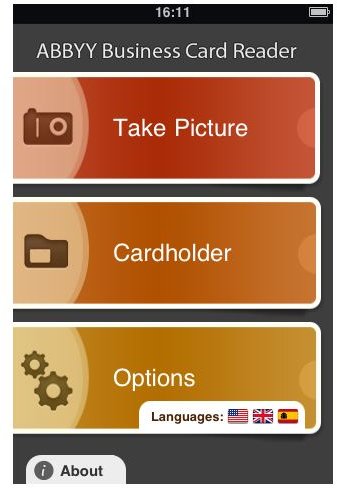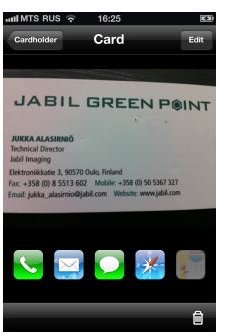 The iPhone business card reader, developed by ABBYY (a company known for award-wninng technology such as FineReader and Moble OCR Engines) is an application that allows you to transfer information from business cards directly to the address book of your phone by means of the smartphone camera equipped with auto focus and ABBYY's Optical Character Recognition technology. I will review the pros and cons of this application and provide a download purchase link in the event that you may be interested in acquiring this application for your iPhone. I will also provide reference links for the developers of the software and images of the application in use.
The app is mainly targeted towards business professionals and those who keep in touch with many people, whether in their professional or their personal life. The more recent 4.5 version supports the iPhone 4 and the iPhone 3GS. The quality of text recognition is high and it can read information from business cards printed in about 20 languages including English, German, Finnish, French, Greek, and the list goes on.
All the user has to do is place the business card on a flat surface with good lighting (whether a bright lamp or direct sunlight), focus the camera on the business card (older versions may require the use of third party macro lens) and ensure that a proper close up of the entire card is taken – this is done by tapping the screen. After the process of data recognition, the information is stored.
The iPhone business card reader is also equipped with a Card Holder option which allows the user to sort and also search through contacts and emails and it enables the user to call contacts directly. With this data, the iPhone user is then able to use a LinkedIn support profile via BCR built-in browser to obtain additional information about the person on social networks, eliminating the need to leave the business card reader application. The address on the business card can even be found on maps!
Pros: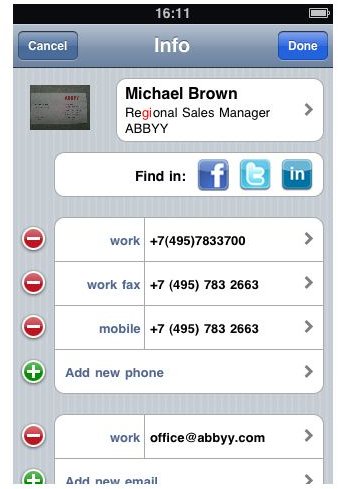 The application is easy and even a bit, should I say, fun to use, and installation is no problem with just a few taps on the screen. It delivers amazing service and will work wonderfully on your iPhone. I also have to remark on the short space of time it took for the technology to work. In a world where time is of the essence, tools that help to retain as much of it as possible are a plus to anyone interested in making the most of their time, and this app is just such a tool.
Anyone without this application would have to resort to endless screen tapping and they are more at risk of entering mistakes. The option is also available to select the components of the contact's information that you would like to be saved, so if you never saw the need to save the fax number, then the fax item could be disabled. Other features include anti-shake image capture, and smart contact field filling.
The initial splash screen aids in providing necessary information without you having to scroll through a lot of options. The application does not take long to load, and a screenshot of the business card can be saved after processing. The contact fields, recognition languages and "save snapshot" settings are what you will be primarily concerned with.
Cons: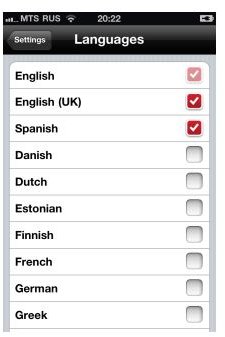 Every app has its downsides. With this app you can only select up to three languages in the program settings, so a person who has selected English, French and Portuguese in their options would have to go through the trouble of changing their options in order to scan a Greek business card.
Also, no countdown timer has been included, so there's not much time given to position the card just right for a photo.
Verdict (4 out of 5)
All in all, the ABBYY business card reader is a must have if time is precious to you. This application shows the further advancement of technology as it progresses and soon we could be using applications that make life even easier. I recommend this application to all users of the iPhone.
It is available for download for $4.99. As for a rating, I give it 4 out of 5 stars.
References