Paper Camera Review: Fantastic Filters for Your iPhone Photos
Paper Camera? What kind of a name is that for an app?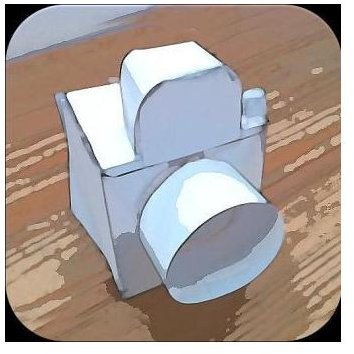 A very good one – since that's exactly what this app is. Paper Camera is an iPhone application that allows the user to morph their still pictures, taken with the iPhone, into all sorts of artistic renderings. Designed for the creative genius in all of us, this application allows the photographer of all levels to apply filter effects that turn everyday still pictures into real works of art. There are eleven different effects that can be applied to each picture you take. In addition to the many effects offered, the ability to adjust contrast, brightness and line thickness for each photo is also offered.
I usually don't get very excited about most applications, but this application my friend, is truly amazing and worth every penny of the 99 pennies you will have to part ways with.
Think you don't have an artistic bone in your body? Think again. Paper Camera allows even the most inexperienced of iPhone photographers to give even the most basic of pictures a life of their own. The only limitation in what marvelous results you can create using your own iPhone photos is your own imagination. Want to create a sketch? No problem use the Sketch Up effect. How about a comic book? Easy. Use the Perfect Pastel effect and begin creating awesome comic views of your iPhone photos. This is an application I throughly enjoy using and find it only appropriate that I give it a review.
Easy Functionality (4 out of 5)
The opening control screen for this application is both visually attractive and functionally useful. Each of the eleven application effects is easily selectable using the left or right arrows to scroll through each option. Once the desired effect is selected, a preview of what the effect will look like when applied to the current camera view will be presented to the user. Additional settings for Contrast, Brightness and Lines (line thickness) are also available. After all is set to go…. just point and click the little red camera image at the bottom of the screen….you're done.
After the picture is taken, it is then saved to the iPhone picture library and disappears from view.
Well this is good, however, this could be better.
If the picture stayed in view allowing the user to either save it or delete it, this would be much more practical. However, this is a minor detail and may be just a matter of preference.
The application ran flawlessly though I must admit – not one hiccup, burp, pause, or lockup. Perfect. The selection of each of the eleven effects and applying contrast, brightness and line thickness to each, couldn't be easier.
Variety of Filter Effects (5 out of 5)
Eleven filter effects may seem like a minimal amount of variety, but I assure you, the amount of variation between effects is stunning. It's not so much the number of effects, but the quality. Each effect offers its distinct characteristics – they all bring a completely different feel to the image. The thought and creativity that went into each application effect is obvious. Each effect helps to create an image that is unique with its own personality. I have included a sampling of my personal favorite effects included with this application.
Sketch Up: This allows the user to apply a pencil sketched effect to the image. This looks like it just came off of the artist's easel.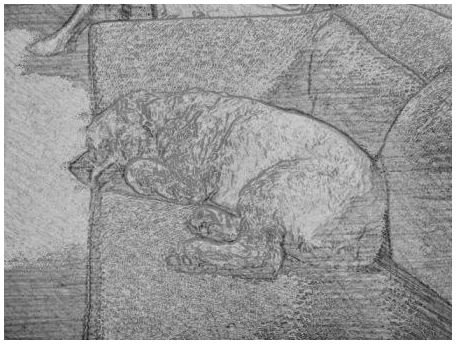 Perfect Pastel: This allows the user to add a cartoon effect which truly brings photos into another dimension. This is my favorite, I plan to use this effect to create an animated slide show. It brings out the comic book feel. I love it.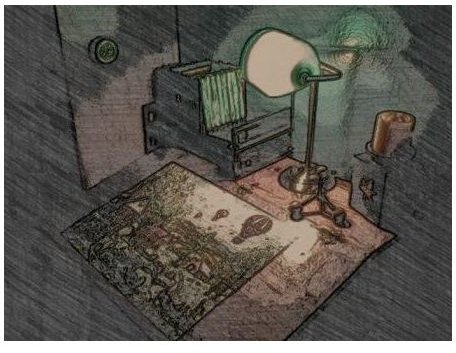 Eleven Image Animation Effects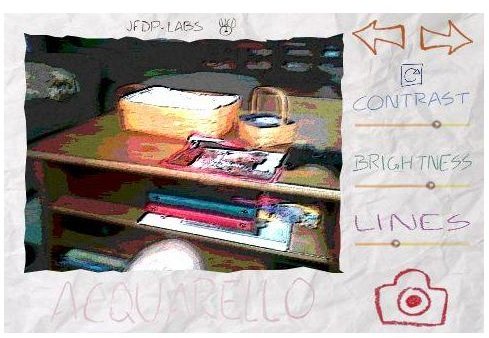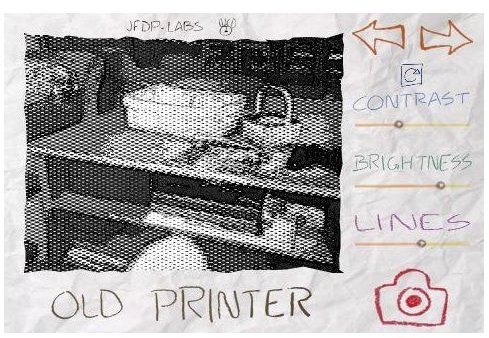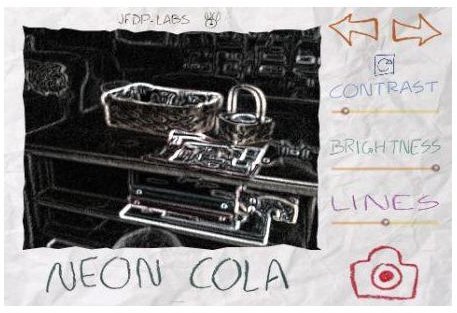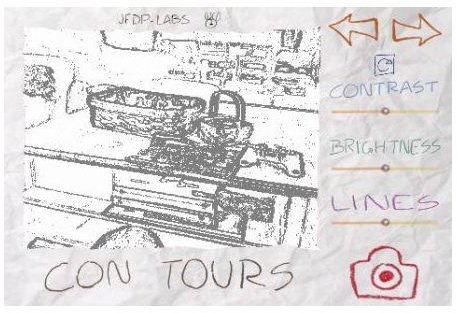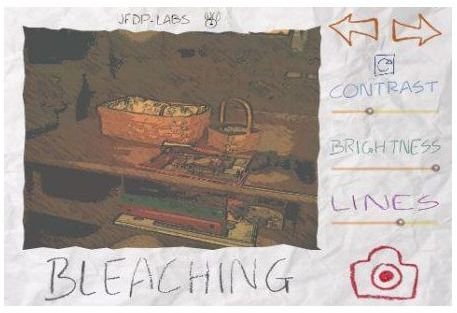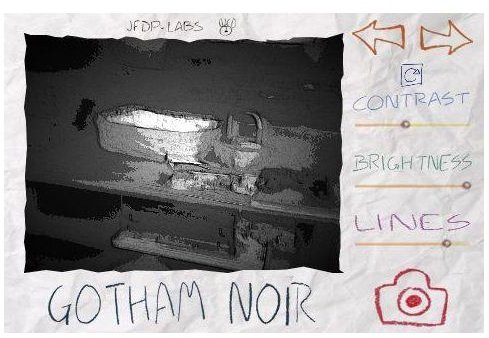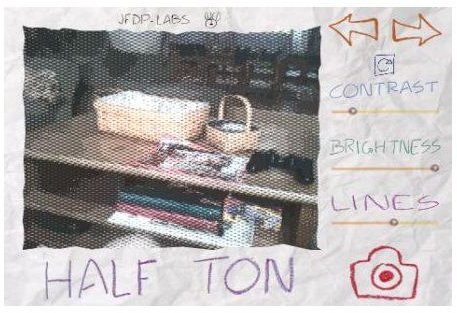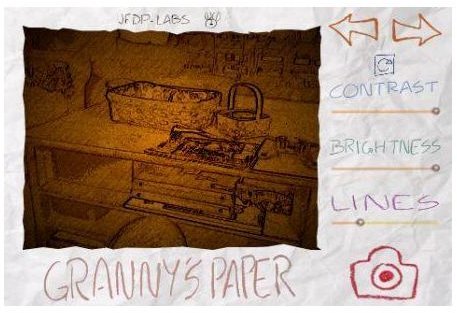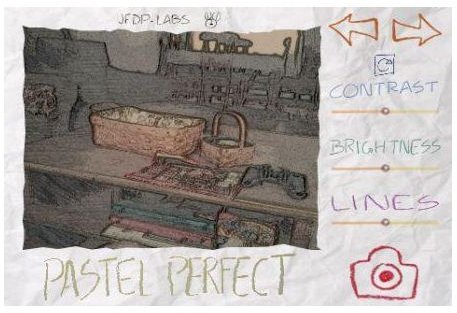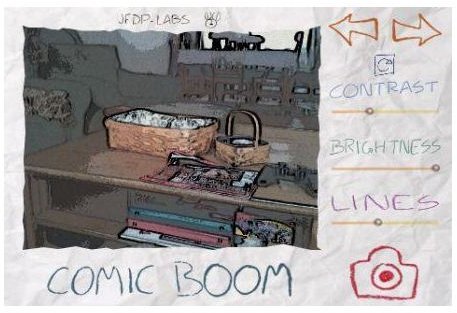 Overall Rating (5 out of 5)
This is the most creative, helpful, and well thought out iPhone camera app that I've ever had a chance to download. Good Stuff.
I can really see me taking some pictures with Perfect Pastel, which is my personal favorite, and putting a comic strip together. Maybe add some voice over? Who knows. The point is, the possibilities to create some really fun art are limitless.
The amount of variety and seamless functionality, without a single lock up, is truly impressive. All for 99 cents. Amazing.
Since this is a review and I have to find something to improve. The ability to capture video really needs to be part of this application to put it over the top. Also, not being able to delete the photo directly from the application after the photo is taken can be a little annoying.
But overall, Paper Camera gets a five star review. Buy it, download it, and let the creation begin!
References
Source: Author's own experience with the application.
Screenshots: Provided by the author.