PhotoToaster iPhone App Review
Fresh Approach, Old Features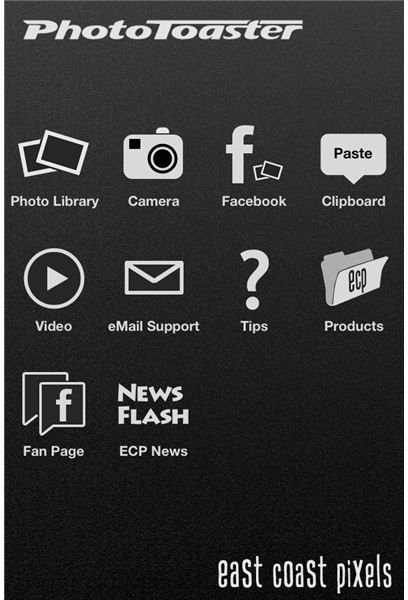 To determine whether PhotoToaster really offers a fresh approach to mobile photo editing, we should take a look into its features first. But before that, allow me to describe what this iPhone app is all about. Well, it's simply another one of your usual iPhone photo editing apps. We've covered many of these photography apps before and I believe I'm in the right position to say that PhotoToaster offers nothing new. It's another photo editing app much like all the others. What makes it different and perhaps "fresh" is the way it executes most of its functionality.
It combines all of the essential ingredients of a photo processing tool, including fast non-destructive image adjustments through three different methods. In other words, this iPhone app can do almost everything on your iPhone photos. That covers simple lighting adjustments, color corrections, multi-layer composite effects and more.
As an iPhone app, Photo Toaster gives you a highly flexible photo editing interface. Simple is another way of describing the app's interface and workflow. Actually, you can pretty much use everything that this app has to offer through tap and touch. That's one thing that most of us will probably appreciate about this app. It's straightforward, direct, and to-the-point and offers no frills photo editing tools. Just select the presets that you want to use on your photos - and boom! You'll have your photo transformed into an almost work-of-art digital masterpiece. And yes the presets of this app are non-destructive - meaning you can tap on one effect and go back to the photo's original state, ready to apply another effect or adjustment.
Another feature of this app that makes it pretty outstanding is its speedy performance. I mean, the moment you've tapped on a particular effect or adjustment - the app quickly applies it to your photo and gives you the result in a flash. Yes, you won't feel any lag time when using this app.
Finally, another thing that you'll appreciate about this iPhone app is that, aside from allowing you to use several preset effects, you can still adjust some properties with respect to a particular effect that you have used. The app lets you open the manual settings and adjust the way that it applies photo effects.
Photo Effects and Other Essential Features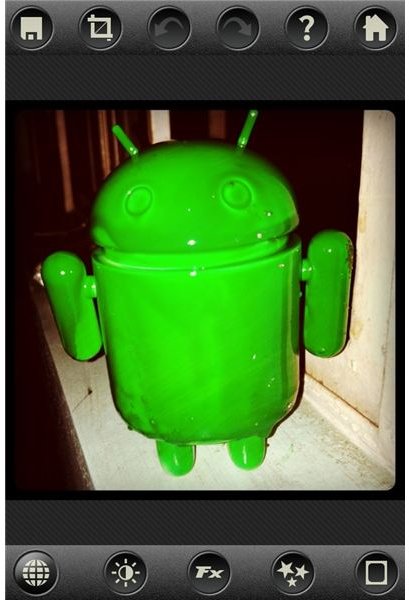 PhotoToaster gives you two ways to edit your iPhone photos - via the global settings or the individually categorized photo adjustments and effects consisting of lighting, FX, vignetting and borders. Global settings gives you a collection of presets which you can elect to use with a one-tap approach. These presets include several options under Basic, Deluxe and Supreme. You can find one of the most popular photo effects, Lomo in one of these categories. The fourth option lets you create your own presets which could be a combination of the mentioned effects. You can quickly use these presets at any time.
As for the individual categories, we have lighting for adjusting your photo's exposure, brightness and contrast, temperature and tint. FX on the other hand offers customizable effects to sharpen, change saturation, add colored filters and more. You can also apply cross process and technicolor through the FX option. As for vignetting - these are customizable adjustments for setting the size, brightness and softness of the edge of your photo. Borders on the other hand are presets which you can't adjust at all. What's good about this app is that it allows you to combine different presets belonging to the different categories. In other words, you'll get to adjust and enhance your photos as much as you want to.
Like any other iPhone photo editing app, PhotoToaster also lets you share your creations with your friends and the public through various online photo sharing or social networking sites. These include - Facebook, Tumblr, email, SMS or the option to save photos to your iPhone's Photo Library.
Does the App Offer a Fresh Approach to Photo Editing?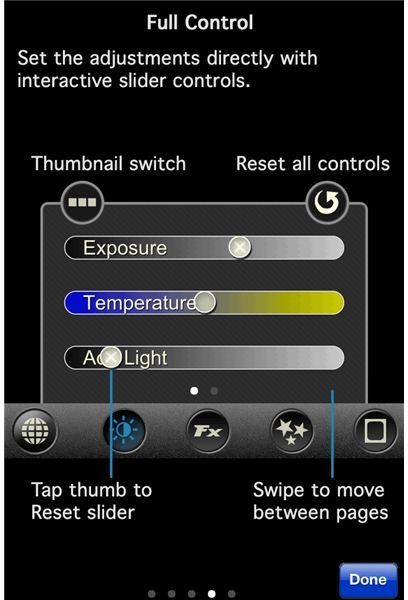 Now, to answer our question at the beginning of this review, does PhotoToaster bring you a fresh approach to photo editing on mobile phones? I would have to say yes, but not as drastic as it may appear to be if you're reading the catchy praise for the first time. Yes, the app has a few, fresh features that other mobile photo editing apps don' t have but unfortunately those differences are not really innovative or game changing at all.
But then of course, there's no denying that PhotoToaster is indeed a pretty good iPhone photo editing app. And if you don't mind paying $1.99 for it on the App Store, I would gladly urge you to give the app a try. Who knows, you might find it refreshing.
References
Image credit: Screenshots provided by the author.