Get in Shape with Sports Tracker iPhone App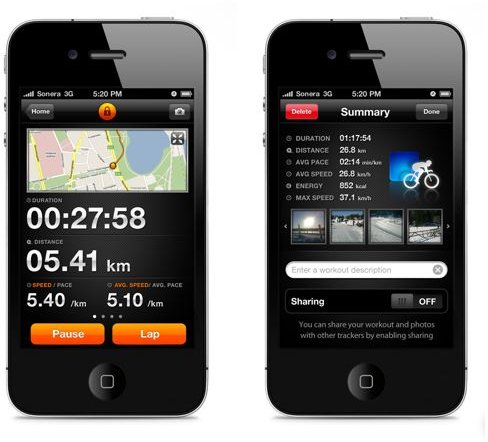 Sports Tracker is probably one the best work out applications ever built. At one time solely available for Nokia phones, it's now available on the iPhone as its developers have spun it out of Nokia and formed an independent company around it.
This application is available as a free download in the iTunes Store and it is loaded with a bunch of exciting new features. It caters for fitness fanatics and can help you to analyse your workouts.
Features
Tracks, analyzes and monitors your work out progress.

Stores the entire work out data in your personal workout diary.

Keeps track of everything from calories burned, total training time, distance covered to average speed and altitude.

Uses the iPhone's GPS to provide location on maps.

Allows you to share workout data and pictures with fellow trackers on Facebook, Twitter and in the Sports Tracker community.

Interact with other Sports Tracker users by viewing their profiles and commenting on their work out details and pictures.

Allows you to explore and discover new routes and trails around the world.
Getting in Shape with iPhone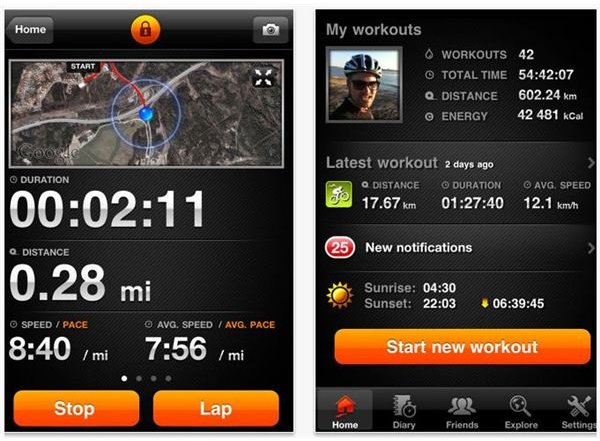 The basic idea behind Sports Tracker is that it uses GPS to track everything from distance covered to route taken during an outdoor activity. You get location on maps, route taken, altitude, step count, time and distance covered, calories burned, and even heart rate if you use a compatible HR belt. This application also supports laps so it is ideal for circuit based training. All the data is stored in a diary, so you can monitor your progress, identify your strengths and weaknesses, and share your training details with fellow trackers on sport-tracker.com, Facebook and Twitter.
The user interface of the application is pretty simple and easy to use. When you first launch the app, there are only a few menu choices – New Workout, Work out Diary, Friends, Routes, and Settings. In the settings area, you can define the characteristics of the user by entering the age, weight, height, and sex, and share this info online with other users. You can add multiple user profiles on a single handset.
Unlike other work out apps, Sports Tracker supports a number of work out activities including running, cycling, walking, skiing and there are a few blank spaces for activities of your choice. You can categorize your activity here and customize its settings. For example, while running you might want to use the pause feature so that your time does not tick on while you stop to attend an urgent call or buy yourself a drink.
When beginning an activity, you can either start afresh or set a target based on your previous training session. Once you are ready to begin, your iPhone will try to have a good GPS lock so that you quickly get a position, which largely depends on how clear the sky is. Another amazing feature of this app is live tracking. It allows your friends and family to view your position and progress in real time on sports-tracker.com. Also, the application runs in the background allowing you to listen to music, read text, and use the phone with no disturbance. However, using the app with GPS running in the background can significantly decrease your iPhone's battery.
Upon ending your workout, Sports Tracker will display a summary of the stats behind your workout, prompting you to sign in to your Sports Tracker account and upload your workout details. You can also publish your workout results on Facebook and Twitter for your friends to see.
The Sports Tracker iPhone app also features Bright Day Mode which allows trackers to get a white background with black text for improved visibility when tracking in bright conditions.
In terms of performance, this app is amazing. However, if there's something that I'd like to see added in the app it is voice feedback. Because when you run with the iPhone strapped to your arm, it's pretty hard to look at the device to see the stats.
Online Support
Now that the company is independent, it is off to a good start. They have revamped the entire website by installing a content delivery network service for providing a smooth Sports Tracker experience and have also launched a new mobile version of the site. Overall, the community has tracked close to 9.5 million kilometers in walking, over 25 million kilometers in cycling, and approximately 13 million kilometers in running.
Get Fit, Get Sports Tracker
In conclusion, Sports Tracker is a simple yet innovative app that you should really try out. Trust me, you'll get addicted to this app and it's one of the best iPhone work out apps available out there.
References