WordFoto iPhone App Review: Turn Your Photo into Text
What is it, and what does it do?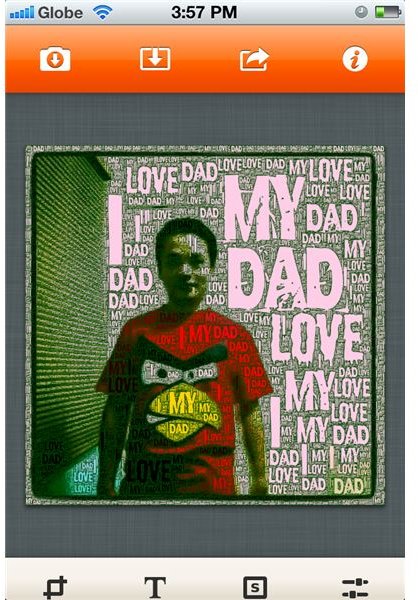 If you're into iPhone photography, you're probably aware that there are loads of photo filtering apps available on the App Store. WordFoto joins these apps but gives the whole photo editing genre something a bit different, or more exciting. WordFoto turns your iPhone photo into a typographic artwork of sorts, as I mentioned before it is similar to photo mosaic posters that you may have seen. It basically recreates your image using text. Isn't it amazing how easy it is now to do this kind of thing?
The app lets you use an existing photo in your iPhone's camera roll or take a new one to use for your WordFoto project. Once you're settled with a photo, you can then add pre-loaded text across the photo. Basically, the app fills up your photo with the words you've chosen. The pre-defined words or phrases are suited for various occasions, making this app pretty useful for sending out electronic greetings to your friends and family.
When adding text, the app gives you several options for styles that will dictate how the final output will look. The app has eight preset styles which you will surely enjoy applying to your photos. If those styles are not enough, you can select the custom style and create your own style effects. You can create up to eight custom styles as well. When creating custom styles you can select shadows, highlights, saturation level, contrast level, brightness level, padding, and font types. These options are pretty straightforward as well. For instance, if you select shadows, the color selection options will be displayed. Simply tap on your desired color and it will be instantly applied to your existing photo. The same goes for the highlighting shadow. While trying out these different styling options, I couldn't help but notice how fast the app applies your chosen effects. You could barely notice the lag time when the app does its work.
As for the text messages, there are pre-loaded ones such as "I Love my Dad," "Happy Halloween," and more. There are currently around 20 plus pre-loaded text messages that you can use. The app also lets you adjust the color and font of the text message that you are going to use. As mentioned you can select from the pre-defined styles or create your own. This is also true for the text messages. You're free to create your own text as well.
How does the app work?
One thing that you'll appreciate about WordFoto is the fact that it is so easy to use. The app's interface is pretty self-explanatory and you'll get to use the app's features in a second. So basically, the first time you fire up the app, you'll be greeted by the main screen with a row of options on top and on the bottom. The top portion contains icons for taking a new photo, loading photos from your iPhone's camera roll, sharing, and info about the app.
On the lower part of the main menu screen are the photo editing icons that you use for cropping, adding text, styling and advanced fine tuning options.
Another thing that you'll like about this app is the speed with which it turns your photos into your desired styles. It does this process unbelievably fast. It's like the text and your photo were not two separate entities at all.
Is the app worth its price?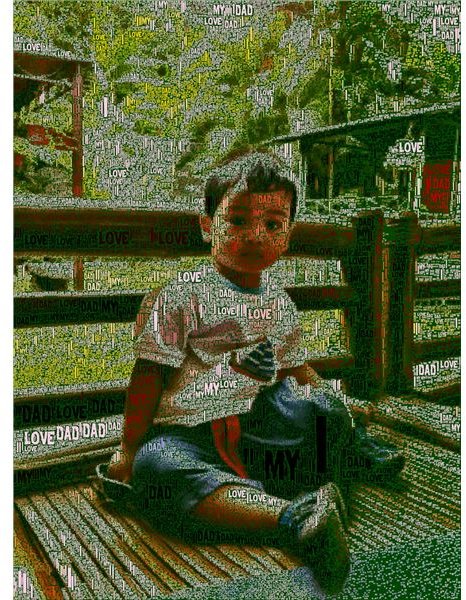 Certainly for those who are fond of iPhone photography, this app is a must-download. It makes your otherwise boring photos into digital works of art, well yes sort of. What's really good about this app is the fact that it turns even the most unappealing photo that you've taken using your iPhone into something exciting and worth sharing with your friends or family.
The fact that the app took a different path than other photo editing and photo sharing apps for iPhone such as Instagram and PicPlz makes this app pretty interesting and worth exploring.
To sum it up, if you're looking for a new iPhone photography app, you might want to give WordFoto a try. Some of you may find the app's price of $1.99 a bit expensive for an iPhone app that lets you do just one thing. Then again, with the several styles and customization options that the app has, a price of $1.99 is not bad at all.
References
Image credit: Screenshots provided by the author.