HBO GO App Review: HBO Shows on Your iPhone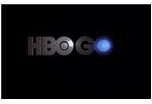 HBO has just released their first app for the iPhone, iPad, iPod Touch, and Android smartphones titled HBO GO. This new HBO application is a video streaming service that enables users to watch hit HBO shows directly on their devices. Currently there are over 1,400 shows that are available for your viewing pleasure. If you have a subscription to HBO then you are eligible to use the application and view hit movies, sports, comedies, and other original programming.
Features (5 out of 5)
The ability to view all of your favorite HBO programs from your smartphone is quite intriguing. HBO GO enables users to download the free application and view any television program from over 1,400 selections. An HBO subscription is required to be eligible to view any of the shows, although the app is free to download in the App Store. Subscriptions run at $13.95 a month, with a cable service plan. Content currently presented in the app is labeled under the following categories: Comedy, Sports, Movies, Series, Late Night, and Documentaries. Under each of these listings you are able to view hundreds of different shows. There is a feature titled "Season Pass", which is similar to Netflix's Instant Que. Season Pass, adds shows and movies that you want to view directly to your watch list.
Functionality (3 out of 5)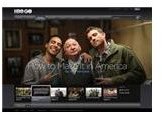 Surprisingly HBO GO runs very smoothly for a video streaming application. Usually when video is being streamed to a smartphone the picture quality and sound quality are sacrificed. Luckily with this app, picture and sound quality are both very impressive, especially when wearing headphones to listen while viewing television shows and movies. There are some subtle problems that occur with this application though. One of the problems is that when a user shuts down the app and reopens it, their video is not resumed from where it left off. This can be a hassle for people that want to just watch a short clip here and there of their favorite movie. Luckily there is a slider that lets users fast forward to where they stopped watching, but this can still be a hassle.
Verdict (4 out of 5)
For my final verdict I would have to say that the HBO GO app is definitely an impressive application that any HBO subscriber should download. If you have any Apple or Android product, then this should be part of your application library. Paying the subscription to view HBO on your cable provider is enough of a reason for wanting to carry around all of your favorite shows with you at all times. The app runs smoothly, and the streaming quality is quite impressive. The selection is remarkable, offering you the chance to view thousands of different shows and movies. If you are still undecided and do not have a subscription then you can always preview the app and see if it fits you.
References