Pixamid Lets You Share Photos to Selected Facebook Friends
How Does it Work?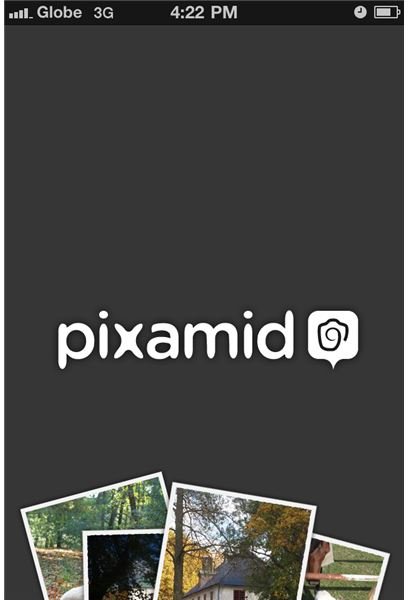 As mentioned, Pixamid is an iPhone photo sharing app. But unlike the other options, Pixamid lets you share your photos with the right people. Meaning people whom you have selected and identified. It works with Facebook but you can share only with a few of your Facebook friends. This was designed to avoid spamming all your Facebook friends, like what is happening right now when you share photos on your Facebook photo album. Another thing that makes this app different is the fact that Pixamid automatically shares your photos with people you are with, provided that they are your Facebook friends. But then of course, the app also gives you the freedom to share your photos with anyone.
Features (4 out of 5)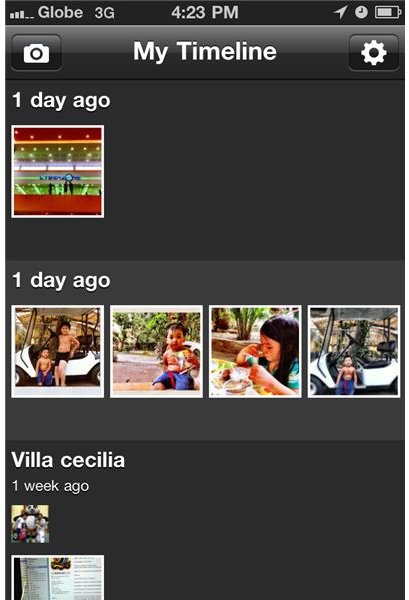 PIxamid automatically uploads photos you've taken using the app or photos stored in your iPhone camera roll - to a private Facebook album. By private I mean, this album is only visible to you, until such time that you decide to share it with your friends. Every photo you take gets published into your timeline. And these photos can be exchanged with photos from your Facebook friends who happen to be at the same place or event. What's good about this iPhone photo sharing app is the fact that it works fast and gives you a simple way of setting where you are and who you are with. Pixamid also automatically detects your location through Foursquare and Facebook Places. To share photos with your Facebook friends, you simply add them to your Pixamid contacts and then every time you take photos that get into your Pixamid timeline, your friends will receive notifications on private Facebook Wall posts. This gives them the instructions on where they can see the photos which you are sharing.
Pixamid also lets you easily manage your photo collection via the Pixamid timeline. It also automatically adds photos from your friends or other Pixamid users when you are at the same event. The app even displays information on where you are, as well as who you are currently with. And then finally the app lets you add images from your Foursquare, Flickr, Picasa or Instagram accounts.
Functionality (4 out of 5)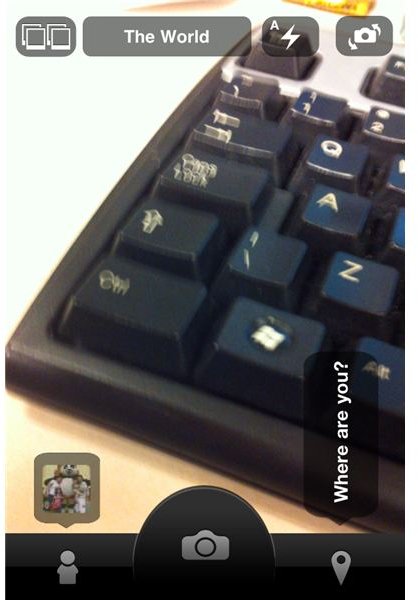 To be honest, it took me quite a while before I understood how the app works. I simply kept on tapping on the different icons displayed on my iPhone's screen when I fired up the app. But after understanding the interface and workflow, everything goes smoothly from thereon. While the app offers a nice and unique way of sharing photos with selected people, selecting those people is constrained by the fact that they must have the app on their iPhones as well. So you really have to ask your friends to install the app, otherwise you won't get to enjoy the app's features. It's a good thing though, that the app is free, so there is a higher chance that your Facebook friends will install the app. But as a photo sharing app, Pixamid is definitely a well-conceptualized idea.
Verdict (4 out of 5)
With so many iPhone apps for sharing photos that we can all use, it's a good thing that Pixamid did not just follow what the other apps offer. The restriction that you can impose on who among your friends will see the photos you are saving is a welcome feature and answers one of the major problems in these highly social times that we are all in right now - privacy.
The bottom line here is - should you download this app? As mentioned, it's a free app. If it tickled your curiosity, you won't lose anything by getting the app and at least giving it a try. Who knows, it might replace Instagram or whatever app that you are using right now.
References