Save Some Data with Onavo for iPhone: App Review, Does It Work?
We all know that data caps are one of the biggest issues that affect many users worldwide. There are a few companies that offer unlimited data plans and if they do, this is accompanied with very high monthly fees.
To try to solve the problem of high or unwanted data usage, today we are going to see how to use a simple application.
The app is called Onavo and it's available for free from the AppStore.
Register for the Service
Before you can use the app, you will need to go through a two step setup. First of all you will have to create an account on your iPhone by inserting a valid email and a password.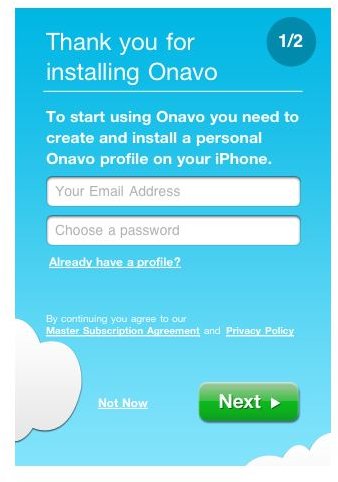 Then, you will have to install a verified profile on your device.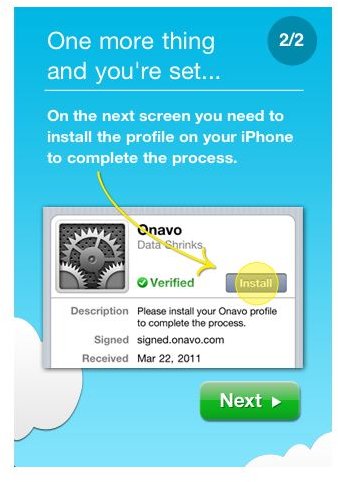 Please note that this app is only compatible with iPhone 3GS, iPhone 4, iPad and iPad 2. The iPhone 3G and the iPhone 4 or iPad 2 running on Verizon are not yet supported.
Once you've completed these two easy steps you are ready to use the app.
How Does the App Works?
After having registered an account, simply tap on the only button available to start the saving process and then leave it open in background, the app will do the rest automatically.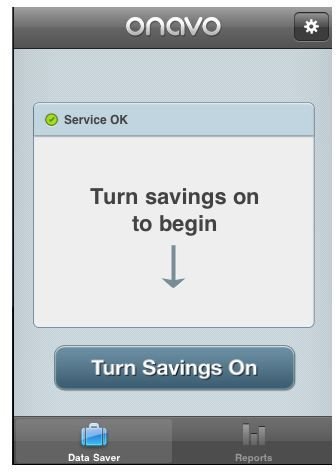 When you run it for the first time, Onavo won't have information to show in the "Report" tab. You have to allow some hours of usage before you can get the first results.
Of course, if you are connected to a WiFi network, the app won't work and will stay in standby mode, ready to trigger the saving profile when you turn the WiFi off and switch to 3G.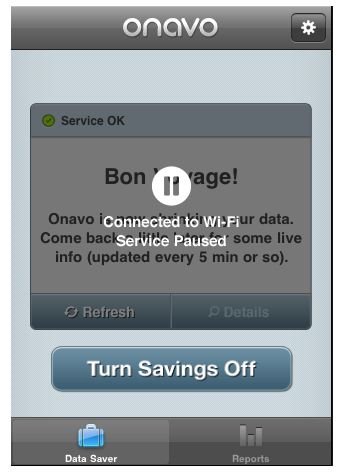 According to the developers of this app, Onavo constantly monitors which apps are using your 3G connection over time. It communicates with the Onavo server on the cloud in order to squeeze data usage, creating a more effective and controlled usage.
Conclusions
I've personally used this app on my iPhone for the last two days. I spent lot of my day outside, so I heavily used my 3G connection. When I heard of this app I immediately downloaded it to see if it really worked as advertised.
Monitoring data usage with the Setting app and comparing it with the usage signaled by Onavo, I've found some discrepancies so I'm not sure how the app calculates the usage.
What I've found the app interesting for is that it breaks down the usage per app, so you can get an idea of which apps constantly require data and if you don't want them to be connected, simply manually kill them.
If you want to give it a try, I suggest you to download the app while it is free, because I'm not sure I would like to pay for this service in the future.
References
All screenshots by the author. Images remain the property of the app developer.
Onavo - https://itunes.apple.com/us/app/onavo/id423545287?mt=8