An Augmented Reality Experience with BEP360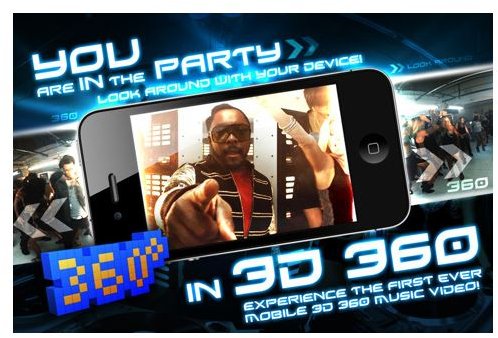 BEP 360 is an extremely innovative and interactive musical application developed by BEP member Will.i.am's mobile development company, Talent Media LLC. Will.i.am, known for his variety of occupations and hobbies, decided to undertake the development of this unique app that uses augmented reality. It's an iPhone app that gives you a 360 degree view of the BEP's new single "The Time(DirtyBit)". In addition to the music video, the app also features some BEP inspired games, Twitter feeds and image sharing on BEP Earth.
The application is currently available only on iTunes and sells for $2.99 but is on sale right now and can be bought for $0.99. BEP 360 is only compatible with iOS 4.2 or later.
Features
Uses Augmented Reality.

Photo session with will.i.am, Fergie, Taboo and apl.de.ap.

Twitter feed that enables users to stay informed regarding everything about BEP.

BEP inspired puzzle game.

Share pictures and comment with other BEP360 users on BEP Earth community.
Interaction with the Viewers
At its core, this app is an interactive video for BEP's new single "The Time" that literally puts users in the middle of the action. The app actually allows you to watch the video in an innovative 360-degree view. It allows users to watch BEP perform like they are at the center of the party.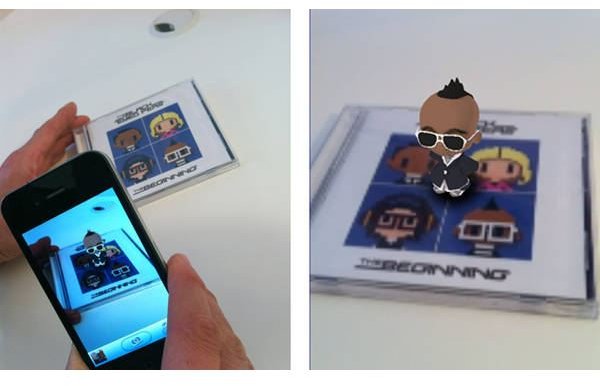 The app actually uses the iPhone 4's compass and accelerometer to provide the 360 degree effect for navigating the user interface and watching the video.
The app makes use of augmented reality to let you point your iPhone camera at BEP's album cover and see any one group member, animated into a child, pop up and dance to the beats of the song that you are playing on your iPhone. The Baby Pea also talks to you via a chat bubble that appears on the top of its head, revealing the latest Twitter feeds of that member. You can also select a particular band member to view their latest tweets. Although augmented reality is still in its early stages, its use as a marketing trick is a clever approach.
Photos with the Band Members
You can also take pictures with any of the band members like will.i.am, Fergie, Taboo and apl.de.ap and share them on BEP earth. It's a community where you can share your pictures with BEP fans from around the world.
The fun doesn't stop here; the app also features an addictive BEP inspired puzzle game that can keep you glued to the app for hours.
Conclusion
BEP360 is an excellent example of a musical app that applies a fresh idea like integrating augmented reality into a mobile application. So whether you are a Black Eyed Peas' fan or not, you should at least give this rocking app a try.
References