Should You Get Tweeting with Tweetbot? iPhone App Review
Overview of the App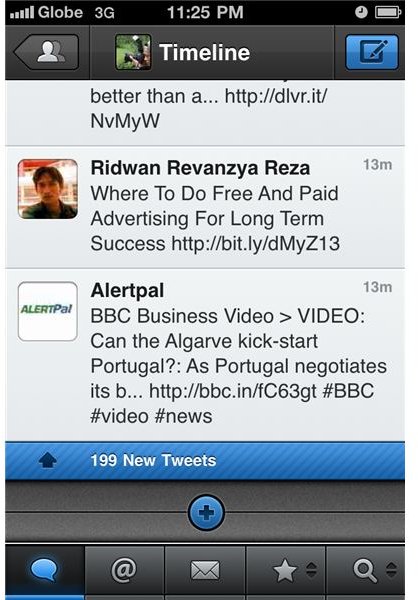 With several Twitter iPhone apps already available in the App Store, including the official one from Twitter.com, how can a new entrant create a stir and be noticed by the iPhone-using Twitter madding crowd? Tweetbot has managed to answer that question and come up with a very nice approach to the whole Twitter ecosphere by bringing in a great Twitter client that highlights the most needed functionality of most Twitter clients for iPhone - great design and functionality that are both useful and functional, with tons of features to make your Twitter experience using your iPhone a pleasant one, as well as some other nice features.
Tweetbot is a well made Twitter app that will surely threaten the official Twitter offering, and others who have established quite a following already. Can Tweetbot steal these apps' user base? I'm afraid it can.
Features and Functionality (5 out of 5)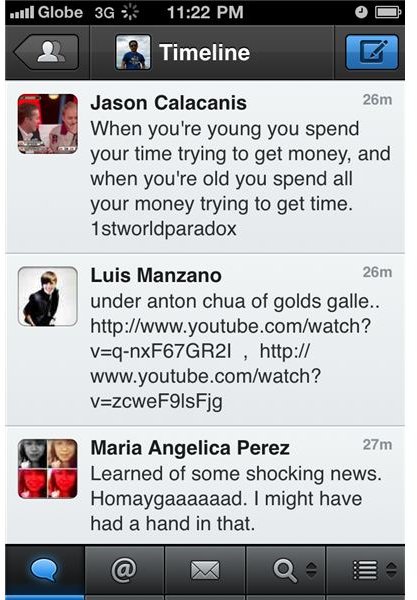 The first thing you'll notice when you fire up Tweetbot, is the great-looking interface that it has. The official Twitter iPhone app is neat, we all agree to that, right? But Tweetbot's overall design and interface is so much better, sleeker and more useful. In fact, the app's main selling point is none other than its interface. To describe it simply, Tweetbot's interface is well designed - not too extravagant and yet not too simple as well. The developers have successfully mixed up the best of a nice design and functionality to come up with a great performing, easy to use iPhone app for social networking.
For instance, when you start the app you'll immediately see your timeline. At the top part, you can tap on the link to switch to your accounts that you have configured. Yes, folks the Tweetbot supports multiple Twitter accounts. On the top-right part is the quick button for composing new tweets. The lower part of your iPhone's screen has five main buttons - timeline, mentions, DMs, favorites and search button for finding people on Twitter, your saved searches, and popular searches by other Twitter users. The cool thing about these buttons is that they light up in blue whenever new activities pertaining to them happen. And also the last two buttons on the right give you additional options for other activities that you can do, including Retweets, star, see lists, and search.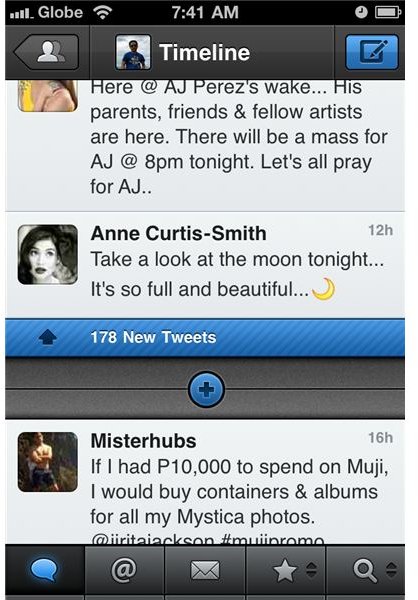 Another nice feature of Tweetbot is the multi-tap gesture for carrying several actions. Tapping the tweet once will reveal various options including reply, favorite, retweet, and more. It can also reveal the URLs attached to a tweet and tapping on this link once will fire up your iPhone's mobile web browser and go to the link. Double tapping on the tweet will give you the software used for sending the tweet, other related tweets as well as the person who retweeted it. For triple tapping on a tweet, the app allows you to assign functions - either reply, retweet, translate or favorite a tweet. Try swiping a tweet to the left, and the app will display related tweets, while swiping right will give you the conversation thread if in case you have replied to a tweet.
For those who needs sound to make an iPhone app more enticing to use, Tweetbot has you covered there too; the app makes a sound when you have clicked on a button or when you receive a new tweet.
Our Verdict (5 out of 5)
Much as I really like using the official Twitter app, Tweetbot might change this habit. I'm afraid to say this, but it looks like the official app has a fierce opponent in Tweetbot. The question is, how prepared is Tweetbot with the influx of new users who will surely find it awesome? Can the new pretender handle multiple users accessing the app at the same time? The answers to these questions are yet to be discovered. ($1.99)
References