iPhone App Review: Viddy Review
Viddy iPhone App - What is it?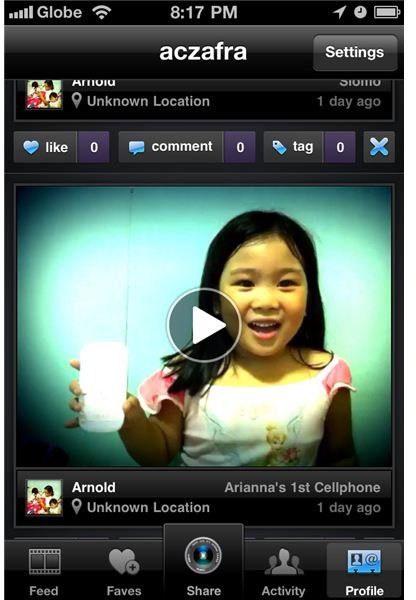 Viddy for iPhone is a new app that provides you with a set of simple tools to capture, enhance and share amazing short video clips that you've captured or existing ones on your iPhone's video library. For new videos, Viddy will let you capture up to 15 seconds of footage. If you use an existing video, the app will cut it down to 15 seconds as well. Like Instagram, Viddy lets you add beautification effects to your videos. Effects are applied to your videos in a snap. After enhancing your videos, you can go straight to uploading them to the Viddy server. You can also opt to share your videos on Facebook, Twitter and YouTube.
Viddy iPhone App - Features and Functionality (5 out of 5)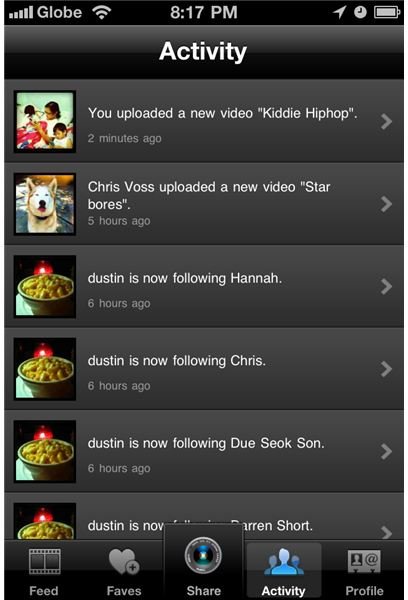 Viddy currently has 6 nice effects that you can apply to your videos. These are "Hued," "BW," "Crystal," "Junkd," "Vintage," and "3D." While all these video effects add some flair to your videos, only two or three of them are worth using as of right now. Hopefully, the Viddy developers will add some more nice video effects soon and consider removing current video effects which don't really beautify the videos.
Aside from these six effects, the app also lets you control the amount of FX that will be applied to your video. If your video has nice background music while you were capturing it, you can opt to increase the volume of the background music or use the app's default background theme. This is quite helpful, especially if you've captured videos with poor sound quality. However, the app only has one default background music option so adding some music backgrounds that you can select from would be a nice update.
Once you're settled with the video effects that you applied to your video, you can now upload it to Viddy's cloud server. Each of your uploaded videos is given a special URL which you can see if you've opted to share your video on Facebook, Twitter or YouTube. When sharing videos, the app shares the shortened URL of the video as uploaded to Viddy. Your friends see this link posted on your Facebook wall or Twitter timeline. The app also lets you add a descriptive title to your video, add location or tag your video before uploading to the Viddy server.
While using the app on your iPhone, you can also follow other Viddy users and discover videos they uploaded and shared. You can like their shared videos and even add comments. Likewise, they can do the same with your uploaded and shared videos. That makes Viddy a social networking app as well. The app also has a push notification feature which informs you whenever new activities happen among your Viddy contacts.
Our Verdict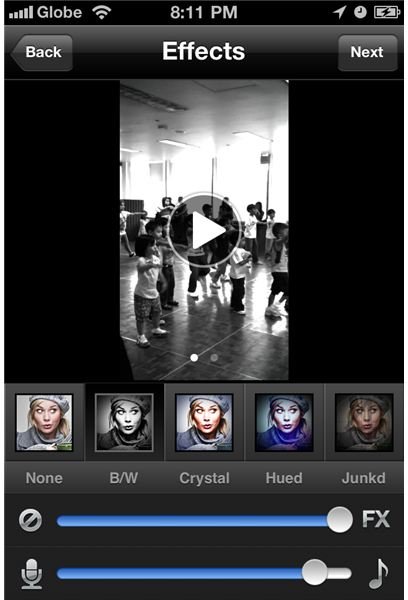 As it is right now, Viddy seems to be a pretty nice video sharing, social networking app which was well designed and can already compete with early entrants into the genre such as Instagram and Socialcam. In fact, it has better features than SocialCam and could easily gain quite a following. However, the app's limitations with regards to the length of videos that you can upload may hamper its growth. Some users may find 15 seconds too short for sharing video clips. But we understand why Viddy implemented the video time limit. The Viddy server may not be able to accommodate too many lengthy videos right now. Perhaps in the future, as Viddy continues to grow, its cloud server will be able to accommodate longer video uploads.
Viddy's overall features and functionality are enough to lure me, and perhaps current Viddy users, into using the app more and more. If you're looking for a similar iPhone app to Instagram, only this time for short video clips - you should try using Viddy and find out for yourself whether it has the potential to become the next big iPhone social networking app.
Check out these sample videos I've created and shared on Viddy - Sample Viddy video 1 and Sample Viddy video 2.
References