Disco Messenger Review: An iPhone Group Messaging App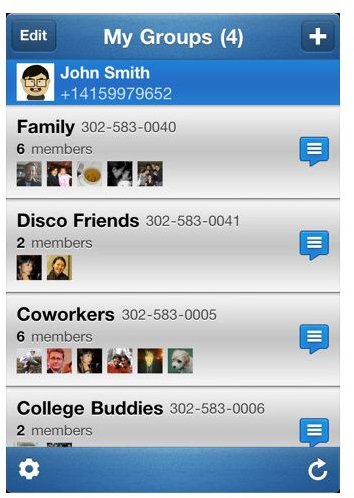 Google has jumped into the group texting arena with the launch of the Disco Messenger app for iPhone. This app was created and released by Slide Inc., a company purchased by Google for $182 million in August last year. With the release of Disco, Google has joined a growing number of companies offering group texting services on smartphones.
Disco messenger, like other group messaging applications on iPhone, allows users to make groups and send texts to every person in the group at once. Currently, this app is available only for iPhone and this service can also be accessed through the Internet at Disco.com.
Setup and Features (3 out of 5)
The set up is quite simple – download the application on your iPhone and send a text to the developer to activate Disco on your phone. You can also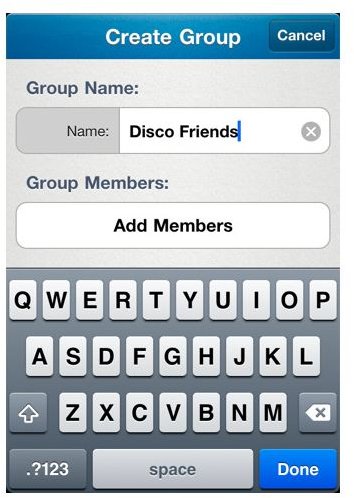 create an account with your phone number (only United States phone numbers) on the web at Disco.com. The Disco service then sends you a confirmation SMS and you are good to set up your first group for group messaging. Put together a group by naming it and adding contacts to it. You can add anyone to the group, irrespective of whether they use Disco or not. Try to get everyone into the group while creating the group for the first time as it's quite complicated to modify the group list after it has been created. If you want to add someone into the group, you have to text the developer and if you want to delete a member, you have to delete the entire group. This is one of the main drawbacks of the Disco messenger.
Once the set up is done, you can either use your iPhone or the web interface for start a mass texting session. You can reply to a group conversation by texting to the unique phone number that Disco automatically assigns you, when you create each group.
However, before going on a SMS rampage, know that the app shares all the text messages with every member of the group and it even charges standard rates for text messages sent via Disco. It uses your iPhone's text message plan to send and receive messages.
Conclusion (3 out of 5)
From the time I have spent with this app, I can only say that the biggest downfall of the app is how it manages group management. Moreover, Disco is far too simple and could have been a bit more polished. The developer could have added a few advanced features before going public with it. Overall, Disco messenger isn't a bad app. It works as advertised. But it's no match for some of its competitors like Beluga, GroupMe and other feature rich texting apps.
If you aren't satisfied with the group messaging apps that you have tried for your iPhone, give this one a try. It's free and available for download in the iTunes App Store.
References
Apple Inc., "https://itunes.apple.com/us/app/disco-messenger/id424770541?mt=8"
Disco.com, "https://www.disco.com/signin"
Image Credits: All screenshots are the property of the app developer.