PressReader iPhone App Review
What is the PressReader iPhone App?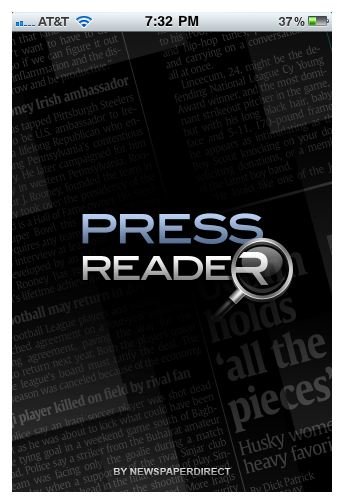 PressReader for iPhone is a news app like no other. It delivers full-content, well-known newspapers from across the world to your iPhone. You download the app for free, then pick a subscription plan for downloading local, national and/or global newspapers. When you've found a newspaper you'd like to read and downloaded an issue, you are able to view the newspaper page by page as it appeared in print. I tried out the app for a few weeks to see if it was worth your time. Keep reading to find out whether you should give this iPhone app a try or not.
PressReader iPhone App (Download Link) - Free to Download
Features & Functionality (4 out of 5)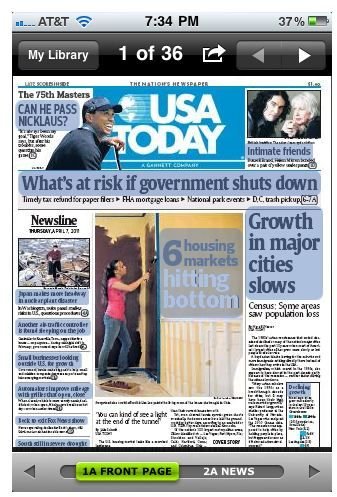 PressReader is a stunning app that preserves the feel of the old-school printed newspaper in digital format. It puts your favorite newspapers in the palm of your hand, making it convenient and easy to get the morning paper every day. The look of each newspaper that you read is surprisingly authentic. Navigating through the paper is simple and it maintains the original order of the printed newspaper. I was worried that I would have to zoom in to read the articles like you have to when using Safari, but PressReader made it much simpler than that. When you tap the headline of a story, it opens a new page that contains only the text and photos of that article in a font that is big enough to read with ease.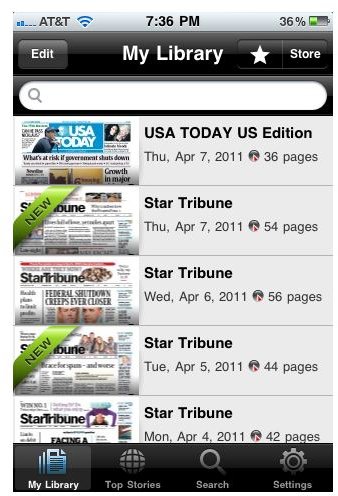 I found it extremely easy to search for both local and national newspapers. There are two major newspapers where I live, and PressReader had one of the two available. If you're worried that the app won't carry the newspapers that you like to read, you can always download the app for free and check for your favorite newspapers before choosing to pay for a subscription plan.
Download times are one drawback of the PressReader app. The settings menu does give an option that only allows downloading of new issues to occur when you have a Wi-Fi connection. I'd definitely recommend using that option. When I tried to download an issue using just my 3G signal, the outcome was iffy. Sometimes I'd wait several minutes before giving up and closing out of the app completely and sometimes the download would occur within a minute or two. Downloading an issue with 3G is not a good option for an impatient person.
Price (1 out of 5)
The price is where I get apprehensive about the PressReader app. Although the app itself is free, the subscription prices are a bit steep. Ok, "a bit" was an understatement. There are currently only two options: $0.99 per issue or $29.95 per month for unlimited access. Either way, I can't rationalize spending that much money unless you are a serious newspaper reader. If you buy multiple newspapers per day, then this app may save you some money if you opt for the monthly plan. For me, I can walk to the store and spend half the amount that PressReader is charging if I want one single issue of a newspaper. PressReader should look in to offering some tiered subscription plans with a better range of options. A price plan for $5 or $10 per month with a limit on the number of downloads would seem more reasonable than the all or nothing plans that are offered now.
Overall (3 out of 5)
Overall, the concept of PressReader is phenomenal. The look and functionality of the app is amazing and I'd definitely recommend it. However, you will need to figure out whether the cost is worth it to you or not. If nothing else, you can download the app to see what it looks like. It's free to look and you are provided with several free issues to try it out. PressReader is a great app, but the prices aren't worth it for a "casual" newspaper reader like myself.
References
Image Credit
Screenshots provided by author.