ForeverMap iPhone App Review: Offline Maps App
Review: ForeverMap
Google Maps has changed the way that people think about maps. It no longer makes sense to buy a paper map, but there are times when you need a map when you don't have access to the Internet. One of the best solutions for this is ForeverMap by Skobbler which lets you download maps so that you always have access to excellent directions. It also features the price and updatability advantages of an iPhone app. If you've been seeking an offline map solution for the iPhone this could be it.
What ForeverMap Does
ForeverMap is, at its center, a very basic iPhone map app and is not trying to be anything more than that. It starts with an image of the entire globe and lets you select the maps for the areas that you want to download. These maps include roads, Wikipedia entries and other details which are useful to have on the map. It also lets you map routes in a similar fashion to Google Maps by putting in both start and ending locations.
ForeverMap Overview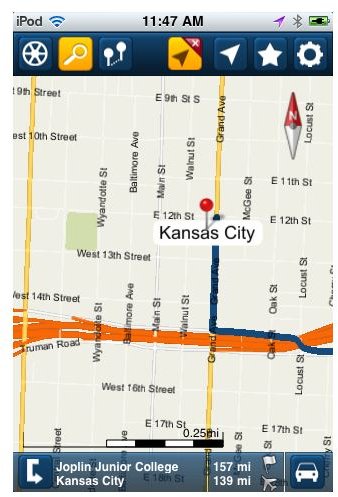 The maps you get from ForeverMaps are good and have more or less everything that you want on a map including restaurants, shopping centers, and Wikipedia entries. In the case of the latter, to get all the information, you do need to have Internet access.
There are a few weaknesses of this. One of the biggest of these is a combination of problems. In order to see the streets in the maps you need to zoom in quite close to the map which makes it hard to see the whole trip. In addition to this there appears to be no way to simply get a turn by turn listing of roads. These problems combine to make it very difficult to see the path for a long trip making it far more useful for shorter distances.
The other issue is one of memory. Downloading the maps takes up a considerable amount of space – multiple gigabytes if you download all the maps for the USA. This may not matter at all for some people but for those who have a lot of music or apps this could be a major problem.
ForeverMap Interface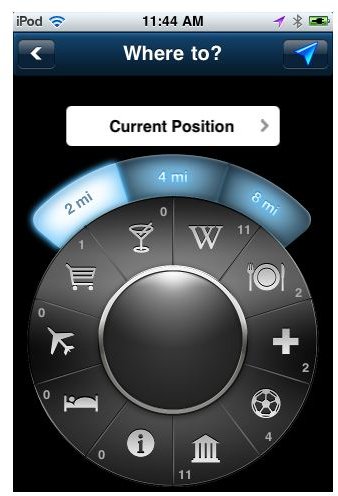 Overall the ability to look at and search the maps in ForeverMaps is good, but not perfect. Zooming in and out is easy enough, but navigating the menu system to do things like downloading maps is not easy. As the likely place that you will be using this is in the car this is more of a problem than average. That said, the things you are more likely to do, like looking for specific places, are far easier to do.
ForeverMap Conclusion (4 out of 5)
The primary advantage of this app is the ability to download maps and use them while offline. This means that, if you have access to the Internet using Google Maps on your iPhone is free and will likely give you a better experience, but for 99 cents this can give you a good backup for those times when you don't have Internet access.
References
Author's own experience.
Images: Screenshots taken from Forevermap for iPhone.