Free Music Downloader iPhone App Review
Free Music Downloader - What is it?
Free Music Downloader is an iPhone app that lets you do one thing - download freely available digital music the legal way. Yes folks, all the music that you'll find and download from the list of music sites supported by the app is freely available. So you are not guilty of committing piracy if you use this app. Once you've downloaded a music file, the app will then let you add it to your playlist.
Features and Functionality (4 out of 5)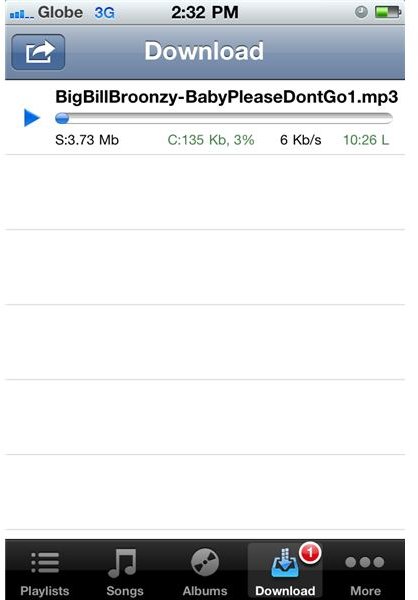 Actually, the Free Music Downloader app for iPhone does not really let you find free music files from the app itself. It gives you an organized list of music websites where you can download the music files. There are around 6 music websites which the app currently endorses. And all of these are legit websites offering free music downloads. When you've chosen a website to open, the app will fire up your iPhone's Safari web browser. From there you can get the music files.
Once you've selected a music file to download, you will be returned to the app and it displays the status of your download. Once the download is complete you can then add this file to your playlist. The beauty of this app is that it recognizes the metadata information of the music file and will automatically file it based on the music's genre. The app also lets you create as many playlists as you want.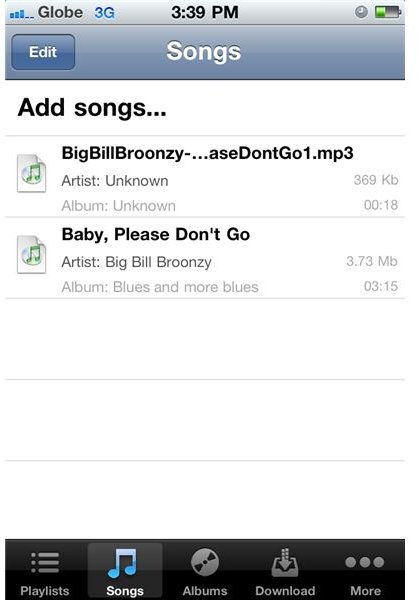 The music sites currently supported by the app include - Jamendo.com, ArtistServer.com, Live Music Archive, Archive.org, Last.fm free music and 2000+ Free Audiobooks from Librivox.
Another feature of this app that you may or may not appreciate is its simple design and interface. It's a simple white theme with the five option tabs that you can use. The Playlists Manager lets you see all the songs you've downloaded and added to their respective playlist categories and lets you edit playlist names. The Songs Manager displays all the songs you've downloaded including the artist name, album name and the song duration. The Albums Manager lets you see the music as grouped in its respective albums. The Download Manager shows all the songs you've downloaded and those that you are currently downloading. The app lets you resume downloads which were interrupted previously, shows a live download progress bar and speed indicator when downloading a file, and an active downloads badge number. From this tab, you can add a new download or clear all your downloads from the list.
Our Verdict (4 out of 5)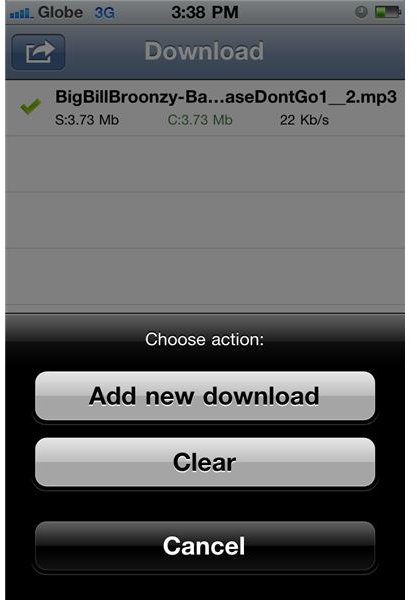 I'll get straight to the point. Free Music Downloader is a nice app to use if you've spent too much buying music from iTunes. Or if you are tired of listening to mainstream music. Don't expect to get mainstream, commercialized music from the websites endorsed by the app - you won't get it. These are mostly not-so-well-known music tracks which never really got airtime on radio. If you like to listen to that kind of music - go get this app.
References