Introduction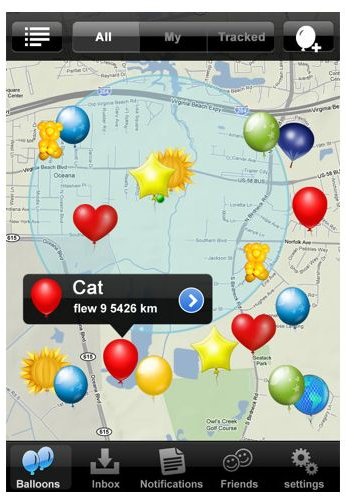 iPhone apps vary greatly in genre and purpose. There are "must-have" financial, organization and "work" apps. There are, on the other hand, social networking and chat apps. There are also iPhone games, obviously. In this article we review a pretty cool app that bridges the gap between social networking/chat apps, fun games and GPS apps.
The Idea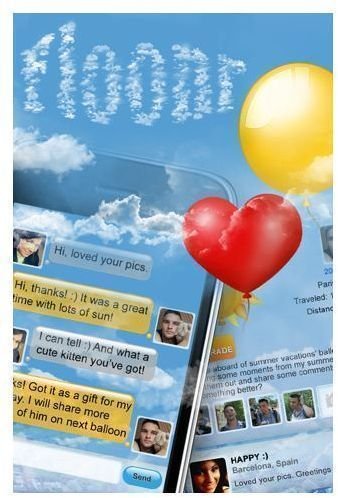 The app idea is based on three main elements: Google Maps, helium balloons and short text messages. At some point of your life (maybe your kid's life), you/him/her must have released a helium balloon up to the sky, allowing it to float miles away until it finally deflates and returns back to Earth. The main problem behind this, however, is that this has proven to be harmful to wildlife. Well, fear no more because Floonr will now allow you to launch as many balloons as you could possibly wish without risking any wildlife problems.
Inside Peak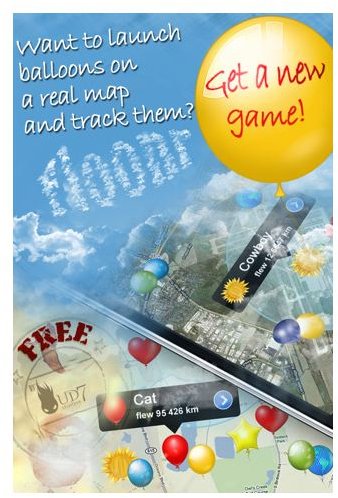 Floonr will let you launch balloons that wander freely throughout Google Maps for 150 days before they crash. (sincere thanks to UD7 developer "Eimantas" for the correction) What's more interesting though is that you can attach a short message to each balloon you launch and others can stalk your balloon and comment on your messages. So it goes like this: you launch balloons with short messages and comments, others see and comment on them and you see others' balloons and comment on their messages as well. The app also allows buying balloon "upgrades" such as stickers and power-ups that help your balloon fly for a longer period, fly faster or make it more eye catching to stand out from the crowd.
Facts & User Opinions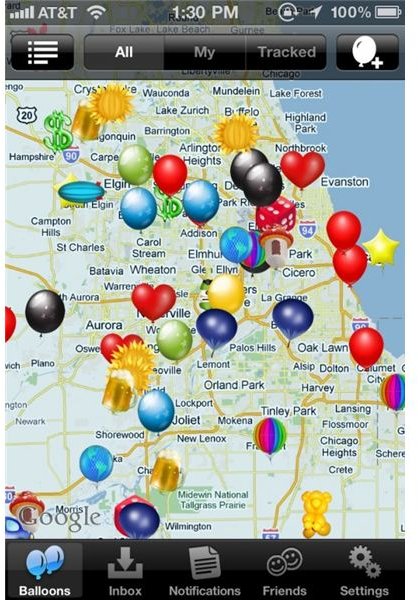 Alright, let's list some facts about the app and see what users think of it. Floonr is a FREE app available in the iTunes store for iPhone, iPad and iPod Touch. As of writing this article, the app was last updated on the 4th of March 2011 and the latest version is 1.3. Floonr is also compatible with iDevices running iOS 3 or above. With regards to people's reviews, pretty much everyone agreed that Floonr is not a "must-have" app. However, most liked the idea behind the usage of this "balloon communication" thing and agreed that the app is definitely "fun" and worth trying out because of its unique concept.
Conclusion & Download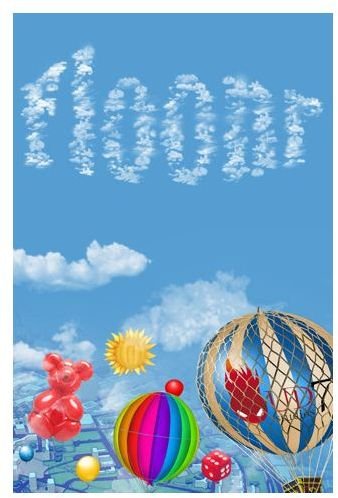 In conclusion, I do believe that Floonr is definitely worth a try. It's a free app after all, and the idea behind it is quite creative. Besides, balloons are quite "cheerful" objects that would certainly help you out in releasing stress as well as having some fun. For me, the main incentive to try Floonr was extreme curiosity. You'd be amazed what kind of short notes or comments people sometimes leave on their balloons. So head to iTunes now and try that app!
Click here to download from iTunes now.
References