Ooma iPhone App
The Ooma iPhone app is an application that allows you to utilize 3G and Wi-Fi connections to make calls in place of your cellular voice plan. Because the app bypasses your cellular phone carrier you can avoid overcharges and save minutes on local and long distance as well as international calls. Ooma claims that its users can save up to 90 percent on international calls. The fact that the app can utilize a Wi-Fi connection is also promising, since it allows you to make calls where cellular signals are weak.
Details of the App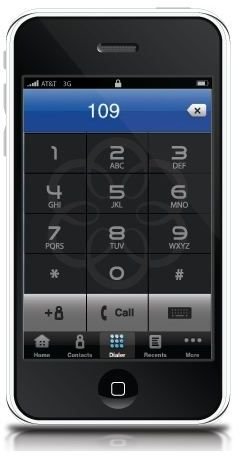 One of the key features of the app is something that the developers call PureVoice technology. PureVoice technology allows you to have higher quality phone calls at a lower data bandwidth. This is good for two reasons. The app allows you to hear people more clearly than you normally would with a cellular carrier's line. You also save money when placing calls over a 3G network because you use less data on your plan.
The Ooma app's developers claim that bandwidth usage is lowered by 60 percent because of the PureVoice technology. Ooma app users reportedly use 1MB of data every 5 minutes. It's important to note that while placing calls with this app on a 3G network, quality is contingent on connection speeds. Nonetheless, with only 40k of upload and download bandwidth, your calls should have normal sound quality.
Buyer beware; Ooma callers cannot connect to 911 in the event of an emergency. Ooma recommends calling for help by other means in such situations. Another downside to this app is that it is available only to owners of an Ooma Hub or Ooma Telo device (some details of the device can be found in this article on zero dolllar a month phone bills). Incoming calls are not accepted through this app either.
The Ooma iPhone app is priced at $9.99. Calls throughout the US start at 1.9 cents per minute while international rates vary. Ooma offers special promotions to customers that have Ooma Premier (another service offered by the company).
The Verdict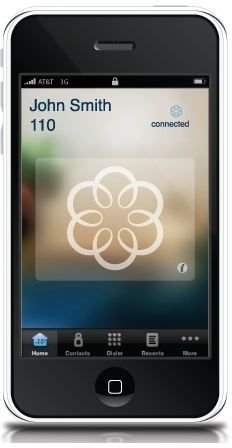 Though not original, the concept is good, but the app isn't fully developed and is far from the best thing I've seen. My biggest complaint about this app is that it's only available to people who own Ooma Hub or Ooma Telo. Furthremore, it doesn't take incoming calls. These are both something that the company is working on. An app like Line2 offers clear advantages over the Ooma iPhone app because it allows incoming calls and doesn't require you to be a previous customer of the company's products or services. The verdict is that I don't recommend Ooma Mobile. If you do plan to purchase the app, I would recommend that you wait until it's more developed in terms of its features. You can download the Ooma app here - [Download Link]
References
Ooma, https://www.ooma.com/support/knowledgebase/ooma-mobile-faq
Business Wire, https://www.businesswire.com/news/home/20100629005704/en/Ooma-Mobile-Application-iPhone-iPod-Touch-iPad