WorldView Webcam App Review
What WorldView Does
The concept of WorldView by webcams.travel is one that is quite simple. Worldview allows you to view webcams from around the world on your iPhone, giving you a window into places from across the globe. It claims to be able to allow you to virtually travel the world seeing images from some of the most interesting places you can imagine.
The Positives of WorldView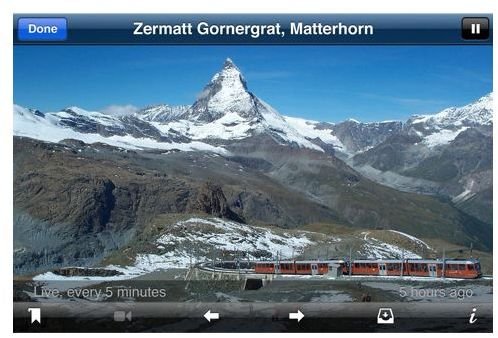 On the positive side, Worldview is an easy program to navigate. It allows you to search for webcams by location, by popularity or even randomly. It also makes it very easy to bookmark the web cameras so you can easily return to the best of the webcams to check in regularly. This is especially useful for some of the traffic cams which are found in major cities or those cameras which have especially impressive images.
The image quality is not limited by the app, though some webcams have very low resolution. In general they look very good, though a pinch and zoom ability would be a useful addition. What it does allow is an image from the daytime, an important addition with so many webcams being effectively black screens at night. Finally, it allows you flip through images quickly. This limits the amount of backtracking needed in the application and makes using it considerably more fun.
The Negatives of WorldView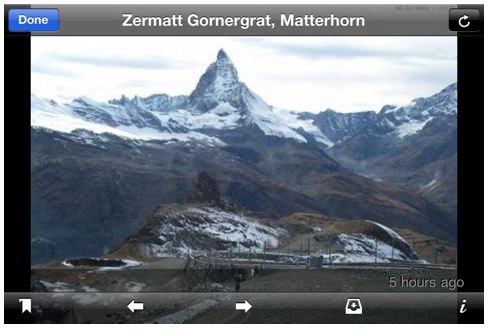 On the negative side this iPhone app is quite limited on the number of cameras. There is at least one and perhaps several in most major cities and many smaller cities, but webcams are not ubiquitous and so you can't really pick what you want to see most of the time. In addition to this the images of these webcams are updated only rarely, typically in minutes or hours. This means that you won't be watching the webcams, but looking through a series of still images often of oddly, or badly placed webcams. A webcam overlooking a bridge can be an interesting image, but the truth is that even if the image did change there is nothing moving in the image except the clouds.
WorldView – Our Verdict (4 out of 5)
This is an app that is very successful at what it wants to do. It is easy to move through the images of the webcams quickly and easily and finding the webcam you want is simple. The only real weaknesses of this app which stops it from getting a rating of five is the technology itself, but so long as you know what to expect from public webcams this is a perfectly acceptable app.
You can find WorldView by webcams.travel via this Download Link.
There is also a 2.99 plus version which allows access to more webcams and refreshes a bit more often, but there is not enough reason to buy this unless you really love the free app.
You may also be interested in how to use your iPhone as a webcam.
References
iTunes App Store, https://itunes.apple.com/app/worldview-by-webcams-travel/id292957653?mt=8