iPhone App Reviews: Beavis and Butt-Head Review
What Does the Beavis and Butt-Head iPhone App Do?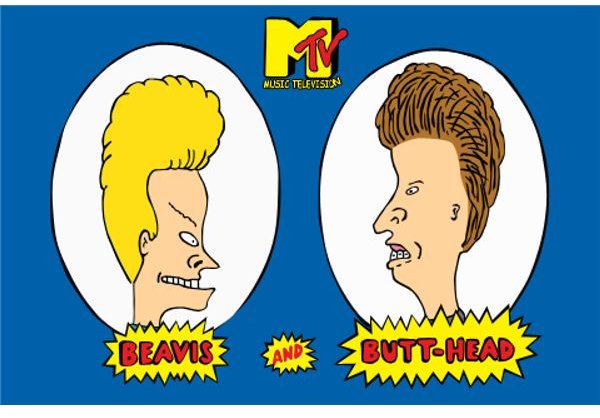 The first time I fired up this app, I didn't really catch right away what the app does. In fact, it was only when I started playing the mini-games that I realized that it is also a game. In the first place, the app was listed under the Entertainment category in the App Store, so I didn't think that it would contain several mini-games.
If Beavis and Butt-Head is not an iPhone game, then what does it do as an app? To put it bluntly, it's a mobile tribute to the two infamous MTV icons. As such it lets you take control of the dynamic duo as they exchange witty lines and barbs which I guess made them famous after all. But don't get me wrong here, that's not all there is to this iPhone app, it definitely has other features which will delight Beavis and Butt-Head fans.
Beavis and Butt-Head - Features (4 out of 5)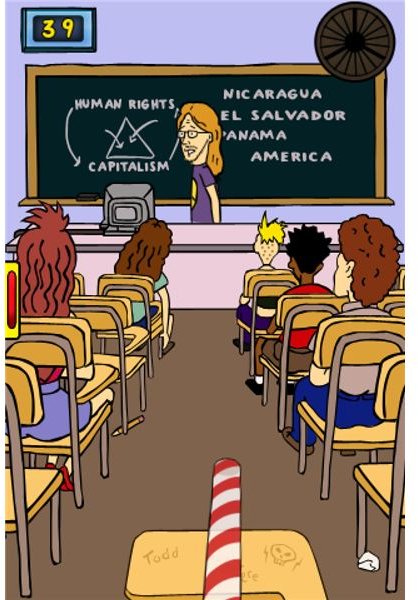 So aside from bringing Beavis and Butt-Head into your iPhone, this app also gives you other things - like video clips from the original MTV series and sound clips that you can share with friends. Hopefully, your friends are fans of Beavis and Butt-Head too or else they will just get annoyed by those sound clips.
Now, if you get tired of watching those classic MTV clips and listening to sound clips, you may explore the app some more and find that there are actually mini-games included. But don't expect too much from the games as they don't have too much depth when it comes to gameplay. You can launch these games by tapping on what you see on the TV sets. Incidentally, to navigate through the contents of the app, you simply use the remote control used by the two characters.
Beavis and Butt-Head - The Mini Games (4 out of 5)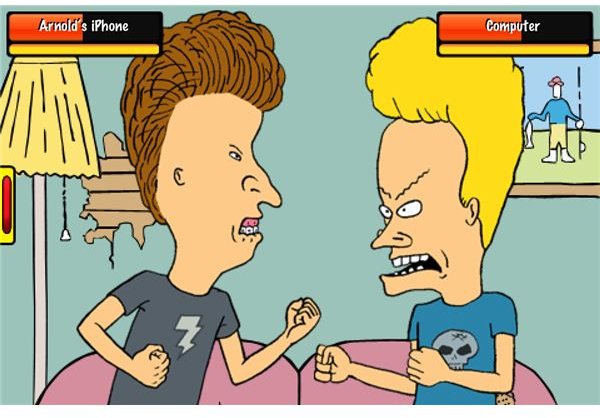 The Beavis and Butt-Head iPhone app contains several mini-games. While these games may seem simple, most if not all of them, offer an hour or two of fun gaming. This is especially true if you are a die-hard Beavis and Butt-Head fan. The naughty nature of the games makes them fun.
For example, you can try out the fighting game as you take control of either of the characters and try to beat up the other character by slapping and punching him up. The animation that the characters display when hit, plus the accompanying noise they make, will create some funny moments as you play the game. You can even fight against a friend via Bluetooth.
Another naughty game is Spitball. A simple mini-game set in a classroom where the only thing you can do is hit the people in the classroom with your spitballs. If that sounds fun enough, well you will surely like the Beavis and Butt-Head iPhone app.
Beavis and Butt-Head - Our Verdict (4 out of 5)
For the novelty and sheer fun of this app, I could not help but recommend it. If you're a die-hard fan of these two comic characters, you've probably downloaded the Beavis and Butt-Head iPhone app already. But if you haven't, then go and get it for only $1.99. If I enjoyed the app and its mini-games despite not being a fan, I'm pretty sure you will enjoy this iPhone app.
References
MTV Networks: https://mtv.com/
Image credit: Screenshots provided by the author.