iPhone App Review: Pocket Hipster
What is it?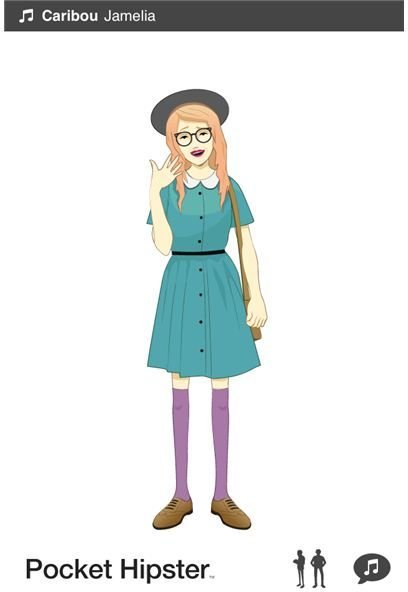 Pocket Hipster is a pretty simple app with a pretty simple purpose - to recommend music that you may like enough to prompt you into buying the music via iTunes. The thing is, it recommends music from unknown and not so well known indie artists. Yes, if you're tired of listening to the same artists over and over again, it's probably time you switch your music preferences to the sheer, raw talents and musical tastes of some of the best indie artists around. Be the first to find out about the latest talent and break away from the mainstream with Pocket Hipster.
Pocket Hipster - How does the app work? (4 out of 5)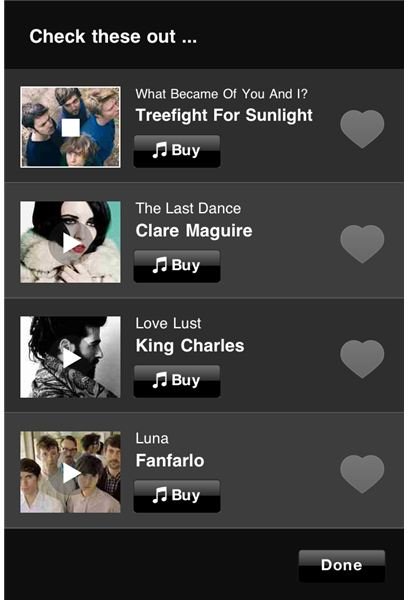 What makes Pocket Hipster unusual is the fact that it recommends indie music based on what you have on your iPhone - meaning the music that you are currently listening to. And how does it recommend music? First things first, the app has two resident hipsters, a male and a female. You can choose either of the two to give you recommendations. Once you've tapped on the hipster, an animation sequence will begin wherein the hipster will grab your iPhone and then examine the music you have on your iPhone. The hipster will then "insult" the music that you have, so much so that you might hate the app if you get affected by the insults. After "insulting" you and your music preferences, the hipster will then give four "hip" indie music tracks which you can stream and listen to before you've finally clicked on the buy button to purchase the music from iTunes. Somehow, you can describe Pocket Hipster as the hip version of the iTunes Genius.
So, how are the recommendations? Quite good actually. I don't know of the suggested artists but after hearing their music stream, I couldn't help but be amazed by how good these lesser known artists were.
Pocket Hipster - Our Verdict (4 out of 5)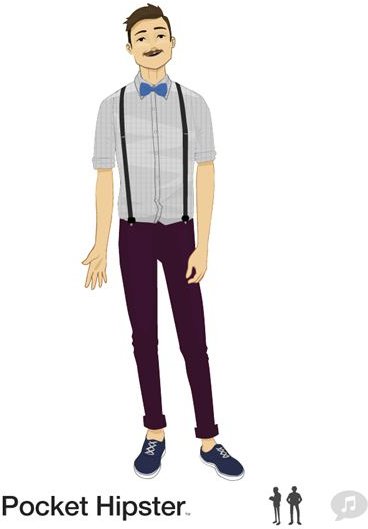 Frankly, it's hard to sum up this review because I, myself couldn't decide whether to recommend this app or not. But I must, right? I mean this is a new twist on an existing app genre and it works well. So, here goes. If you can take on the insulting statements to be thrown at you by the pocket hipsters and you want to know about other lesser known indie music artists, well then go ahead and get this iPhone app.
If you would rather have your music preferences uncriticized by virtual people who proclaim that they are musically hip, then it would be better to stay away from this app.
Also, if you don't care about any of the two reasons we provided and you just want to find out how different this app is - then I can tell you right now that it's a well executed iPhone app - simple and effective.
(Price: $0.99) (Download link)
References
Hunted Media: https://itunes.apple.com/us/app/pocket-hipster/id416751031?mt=8
Image credit: Screenshots provided by the author.