AirView Hands-on and Review
AirPlay
AirPlay is definitely a cool function. It was introduced by Apple in iOS 4.2.1. It allows you to stream content from your iTunes library to an AirPlay-enabled device. Typically you would do this between your Mac or PC and your AppleTV, with the opportunity to stream video and audio, or you can do it from your iDevice (iPhone, iPad and iTouch) to an AirPlay-enabled device.
This process looks fine, but until today it was kind of a one-way process, limiting the possibility to stream content from your Mac or PC to your iPhone for example. With AirView, instead, you can enable the possibility to stream from your computer to your iDevice, but also the possibility to stream media between two different iOS devices. In this way you can really enjoy your media content everywhere in the house, sharing your media with all your friends.
How does this work?
It's really easy to use AirView between two devices. In this review I'll show only the process between a Mac and an iPhone but, as I said before, you can do the same between different types of devices. These include iPads, iPod Touches and also Windows-based machines. The first requirement is the latest version of iTunes [Download Link]. Then, your machine and your iPhone must be connected to same Wi-Fi network, as you would do with a traditional AirPlay connection. Now, to start the stream, just open up the AirView app on your iPhone and you should see a screen like this one: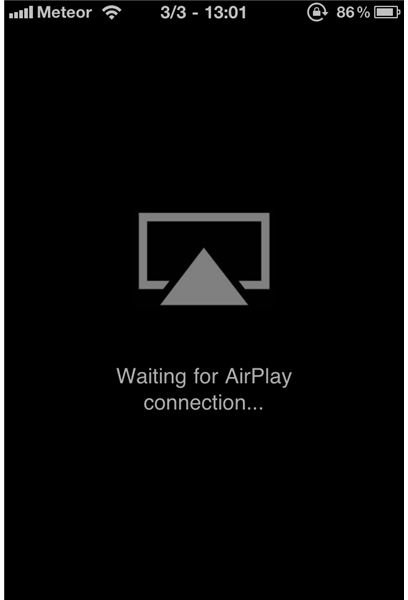 The iPhone is ready to receive the stream so now you need to focus on your computer. Go to iTunes, select the content you want to stream from your library and then click on the AirPlay button, in order to see all the available devices you can stream to.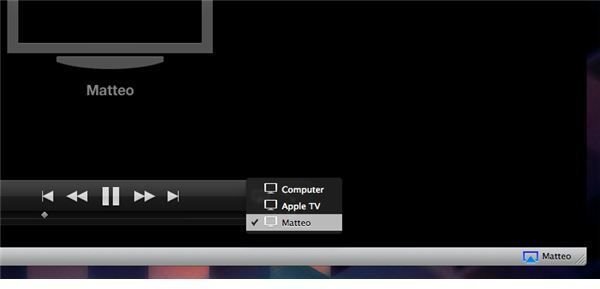 If everything you've done in the above steps has been successful, you should see the name of your iPhone as shown in the picture below (mine is "Matteo").
Just wait a few second and the stream will begin on your iPhone. Now you can enjoy your digital media everywhere in the house, without the necessity to stay in front of your computer.
Conclusions
This is really a great enhancement to the AirPlay standard service. In particular it gives you more freedom and also the freedom of choice about the device where you want to see your media. For example, now you can see a movie in bed on your iPhone without having to carry your laptop with you. Or even better if you only have a desktop computer, this app really frees you.
AirView is free software you can find on the App Store. [Download Link]
References