iPhone App Reviews: Penance iPhone App Review
Penance iPhone App - What is it?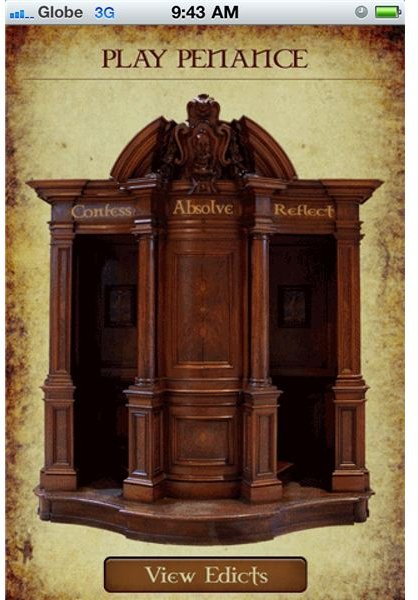 Quite interestingly, the developers of this app probably know that their application is quite controversial. Hence, the app description on the App Store is pretty short and simple. According to the description, Penance lets you anonymously confess your sins to other users of the app. Your confession will be read by other users of the app who are considered confessors.
The description also says that you'll receive guidance and absolution from these confessors. Confessors can move up higher in rank and can become more notable in the league table of confessors. By moving up in rank, these confessors will earn the right to issue week-long edicts to users who confess their sins.
I know the idea being professed by this app may sound ridiculous, especially if you're a practicing Roman Catholic, so I'd rather not dwell on those issues and instead we'll proceed with the technical review of this app.
Penance iPhone App - Features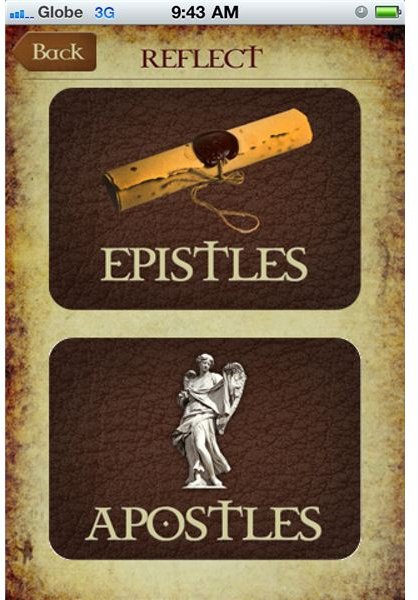 From the point of view of an app developer, the Penance iPhone app appears to be a pretty well designed and robust iPhone app. The moment you fire up the app you will be asked to register two accounts - one being the sinner and the other the saint. Don't worry about privacy, since you can enter any name and location that you want and your accounts will still be accepted.
Once you get the registration requirements settled, the app will display its main menu screen which depicts a traditional confessional area with three doors available - Confess, Absolve and Reflect. The labels pretty much describe what you can do through those doors. The main door, of course, is the Confess door where you can confess your sins. This door opens a new window displaying the 7 deadly sins with their corresponding icons that you can tap depending on the type of the sins that you are confessing. After selecting your sin, you can then enter the sin that you want to confess.
As for the other doors, Absolve is used for granting absolution to sinners - that is of course if you have earned the right to absolve already. While the Reflect door lets you view Epistles and Apostles. Epistles contains confessions and penances available while Apostles gives you a list of other Penance app users. From there you can grant these users absolution if you have the right to award such absolution already.
And that pretty much describes what the Penance iPhone app is all about.
Our Verdict
Of course, we wouldn't recommend the Penance app if you're a devout Roman Catholic. It's offensive - we agree. But if you're not a Roman Catholic and you want to see how far an iPhone app developer will go to make an iOS application vibrant and interesting - ideas such as those proposed by this iPhone app are a clear example. The fact that the Penance app is categorized under "Games" speaks of what it really is - an iPhone game.
So, download the app, use it, explore, try it out, feed your curiosity and after that take it as such - an iPhone game meant to amuse.
References
App Store Download link: https://itunes.apple.com/us/app/penance/id405492979?mt=8
Image credit: Screenshots provided by the author.