iPhone App Review - Tap DJ
Features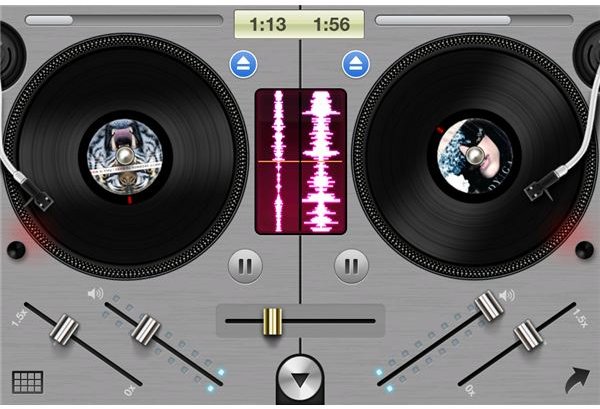 Tap DJ is being dubbed as your ultimate pocket DJ app. As such it lets you scratch, mix and add FX to your music. This is easily one of the most fully-featured music apps on the iPhone with several nice things that you can do to spice up your iPod music. Basically the app lets you load up your favorite track or choose from the preloaded music in the app's sample library. After choosing your music, you can start doing what a DJ does - DJing.
This iPhone music app lets you realize your dream of mashing up your music - giving you all the DJ options that you could ever want. These include adding FX, adjusting the equalizer, adjusting beats, flipping the volume, cross fading between tracks, mixing and scratching your music. You can even add your own voice into the mix as well as add pre-selected beats including several types of drum loop.
The app also lets you share a mix, record a mix, record your voice and install other equipment.
Tap DJ - Mix and Scratch Your Music - Interface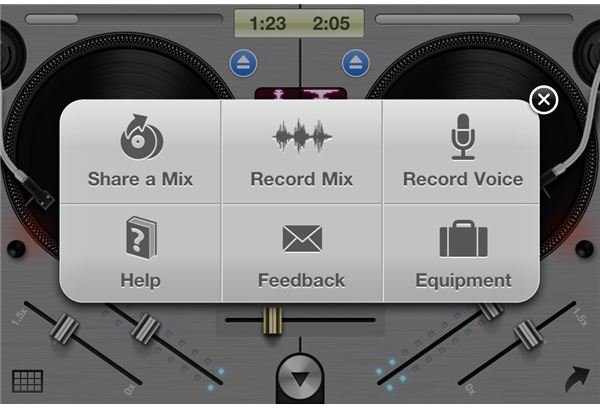 The first time you fire up Tap DJ, you'll be presented with the app's main screen interface. And guess what, it mimics a real-life DJ mixing table. Tap DJ features a nice graphical user interface that makes full use of the iPhone's diminutive screen display. Despite the shortcomings in the screen size of the iPhone, the developer was able to come up with a nice interface that is not too cluttered. The app makes it easy for you to scratch the discs, as if you're scratching real ones. You can also easily scratch, rewind, and fast forward music tracks.
The app becomes even better, and easier, when switching audio between two selected tracks. You just tap and slide a nifty slider from left to right and back and forth.
After you're done mixing your music, you can easily save your creations and play them later on. You can even share your mix via various options including Twitter, Facebook, Tumblr, e-mail or SMS.
Our Verdict
While we are all praises for Tap DJ, I would like to clarify that I'm not a pro-DJ nor do I have any experience with real-life DJ mixing and all that stuff. I'm coming at it as a novice user who finds this app pretty good when it comes to doing what it promises to do - that is to give you a DJ mixing app. The fact that I can hear my mix as I scratch the virtual disc and hear the effects right there and then is enough to convince me that this is a pretty cool iPhone app. But if you're a DJ and you have experience you'll probably find the app a little bit simplistic. So, I would have to say that Tap DJ is geared for the novice in DJ-mixing.
Tap DJ is easily one of the best music apps available right now from the App Store. And for its current price tag of $1.99, you couldn't ask for more cool features.
References
Tap DJ Download link: https://itunes.apple.com/ph/app/id405088414#
Image credit: Screenshots provided by the author.